NYC has been nicknamed "the city that never sleeps" and rightfully so. There are so many fun things to do in NYC in every corner and at all hours of the day. It's a city that is constantly moving and evolving.
The city is home to some of the best restaurants, museums, theatre, fashion and attractions in the world. It may seem like an overwhelming task to decide on what to do in New York and where to go if you're visiting for a short time. To help you, we've compiled a list of some the best things to do, see and eat during your visit to the Big Apple.
If you are interested to know where to stay in New York City, we recommend some of the best hotels for different budgets.
When we travel, we book our hotels through TripAdvisor, one of the best websites to compare prices.
We also use a lot AirBnB to book local apartments. If you have never used AirBnB before, you can have a $40 discount for your first booking through this link.
Always make sure you travel with travel insurance! Be adventurous, but not careless.
Check out some of the most reliable insurance companies out there: True Traveller if you're European and World Nomads if you're from elsewhere.
If you love animals and you prefer going local during your travels, try housesitting, which is an amazing way to travel the world while taking care of the pets whose owners are on vacation. If you use TrustedHousesitters with this link you'll get $20 discount on annual membership.
Things to do in NYC
You could spend a lifetime in NYC and experience something different every day. There are a number of classic and popular must-see New York attractions, like Central Park, Times Square, the Museum of Modern Art, the Empire State Building, the Statue of Liberty, Yankee Stadium and more.
Museum Hop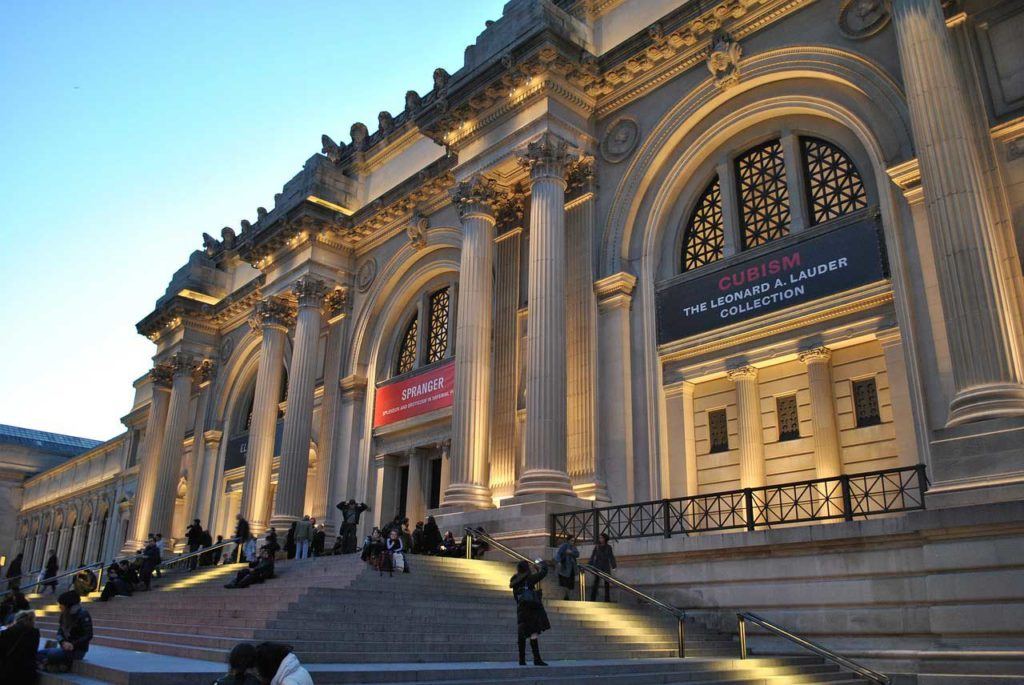 Some of the best museums in the world are located in NYC. The museums range from history, to science, to photography, to art, to sculpture and much more! With over 100 museums spread across the city, there's something for everyone. Here are the ones you should start with:
The Metropolitan Museum of Art (The Met) One of the biggest museums in the world, the Met holds a variety of exhibits with historical artifacts, art, sculptures and photographs from prehistory to modern day. It houses the Ancient Temple of Dendur and masterpieces by Vincent van Gogh, Rembrandt, Georgia O'Keeffe and Francisco Goya.
American Museum of Natural History (AMNH) The American Museum of Natural History is a wonderful place to get in touch with the natural world with its fascinating exhibits on nature and human history and cultures, in addition to its library and planetarium. It's also a great place to visit for families with children.
Museum of Modern Art (MoMA) MoMA is home to some of the finest collections of modern and contemporary art in the world. It contains Van Gogh's Starry Night, Picasso's Les Demoiselles d'Avignon, Dali's The Persistence of Memory and many other wonderful works.
Ellis Island and the Statue of Liberty Both Ellis Island and the Statue of Liberty are accessible via ferry from Battery Park.
From the years 1892 and 1924, over 12 million immigrants passed through Ellis Island with dreams of a better life. Today, visitors to the island can learn about journeys of the millions of immigrants that passed through and see their personal belongings.
Ellis Island is a really interesting place, and one that I enjoyed visiting more than the Statue of Liberty, France's birthday gift to America. Lady Liberty is a shining beacon welcoming all to the U.S. However, there's really not much to do on the island aside from taking pictures of the statue and views, which you can get from the ferry to Ellis Island or the free Staten Island Ferry.
National September 11 Memorial & Museum Visiting Ground Zero and the 9/11 Memorial and Museum are a must. The impressive outdoor memorial and museum are solemn and moving tributes to the nearly 3,000 victims who lost their lives during the terrorist attacks on September 11, 2001 and February 26, 1993. The 9/11 Tribute recollects that tragic day and the aftermath from the perspective of those who experienced it.
After visiting the memorial and museum, be sure to stop inside Oculus, the train station next to Ground Zero. It's an impressive station meant to look like a dove taking flight (look up once inside).
Chelsea Galleries
Beyond the city's incredible museums, you can visit the art galleries in the Chelsea neighborhood. Some of the best include David Zwirner, Gagosian Gallery and Taglialatella Galleries.
Escape the Busy City Streets & Visit a City Park
Central Park
What's a trip to NYC without a visit to Central Park?
As seen in movies and television shows, Central Park is a massive and beautiful park in the heart of Manhattan. The park is enjoyed by everyone, both locals and tourists. You can either go with a plan to visit certain spots in the park or just get lost in its winding paths. The park is truly one of the best places to visit in New York.
You can rent a bike and ride around, go for a walk or run, do yoga, play sports, have a picnic, read a book on a bench or under a tree…just don't ride on a horse-drawn carriage.
Fort Tryon Park & The Met Cloisters
If you're visiting NYC, then you should take time to visit uptown Manhattan. To the north of the island is Fort Tryon Park and The Met Cloisters, a museum dedicated to the art, architecture and culture of medieval Europe. The surrounding garden, courtyard and park are a beautiful and peaceful escape from the busy city.
The Brooklyn Bridge & Brooklyn Bridge Park
Crossing the Brooklyn Bridge is something I recommend everyone to do. It's a nice walk on an iconic bridge with great skyline views. If you start walking on the Manhattan side towards Brooklyn, then, afterwards, you can head over to Brooklyn Bridge Park and also explore the Dumbo neighborhood.
Some people choose to rent a bike to cross the bridge, but I recommend crossing by foot. It should take about 25-60 minutes to cross depending on your pace, but beware of the hordes of tourists during the daytime and the cyclists trying to swerve the masses.
Washington Square Park
Located in Greenwich Village (also known as "The Village" to locals), Washington Square Park is a lovely park to relax in, people-watch, play a game of chess and enjoy whatever is going on in the park. The surrounding area is filled with cafes, restaurants, bars and cool shops.
The High Line
The High Line is an elevated public park built on a section of an abandoned railway that runs along 10th Avenue between 34th Street and Gansevoort Street. This park offers views of the Hudson River (beautiful at sunset) and the high-rise buildings in the Chelsea neighborhood.
If you want to find out more about New York City, check this website full of resources: Travel New York
Get inspired by more articles:
Eat Your Way through the City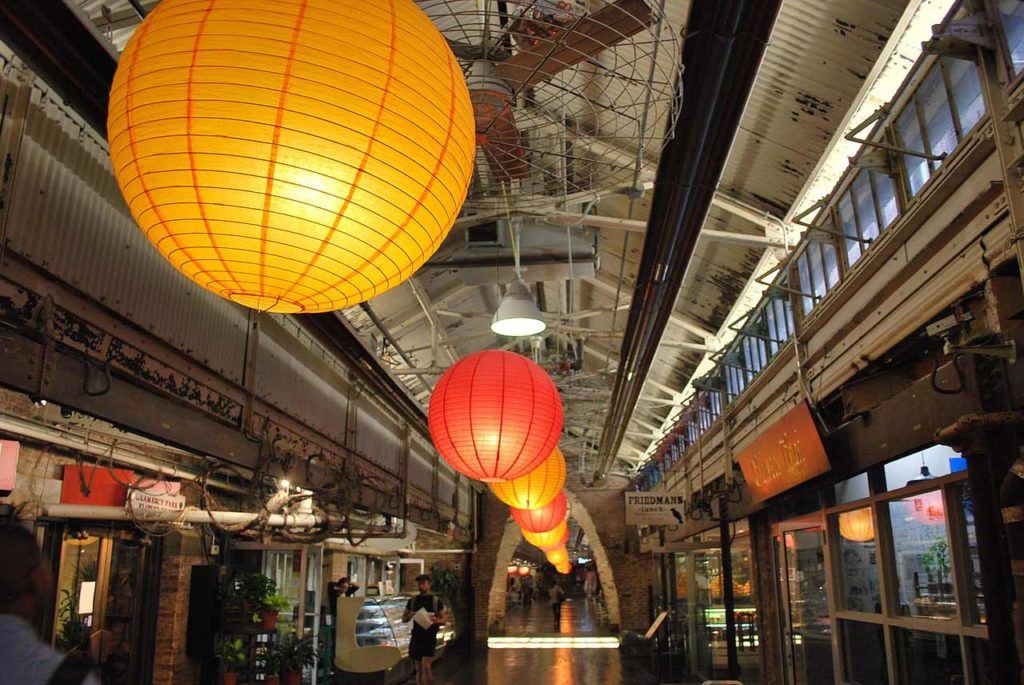 NYC is a melting pot of cultures, and this is reflected in the vast array of restaurants open throughout the city. Whether you're craving Thai, Colombian, Dominican, Turkish or any other cuisine, you will be able to find an authentic restaurant and skip the chain restaurants around touristy spots. The city also has some great food markets, like Chelsea Market and Smorgasburg.
Chelsea Market
Enjoy some bites and drinks at the Chelsea Market. It's an indoor market with a variety of specialty shops and eateries. The High Line is nearby, so you can either work up an appetite by walking first or burn some calories at the market and then go for a stroll afterwards.
Smorgasburg
Smorgasburg is an awesome weekly food market in Brooklyn. Over 100 local vendors set up shop and offer delicious food and drinks to 20,000 to 30,000 people every weekend. Go early and enjoy this foodie heaven.
Pizza
NYC serves some of the best pizza in the world–there's no debate. There are many places to get a slice or pie, but here are some of the best:
Put the fork and knife down when you're here! Real New Yorkers fold their slices of pizza and eat with their hands.
Go to a Sports Game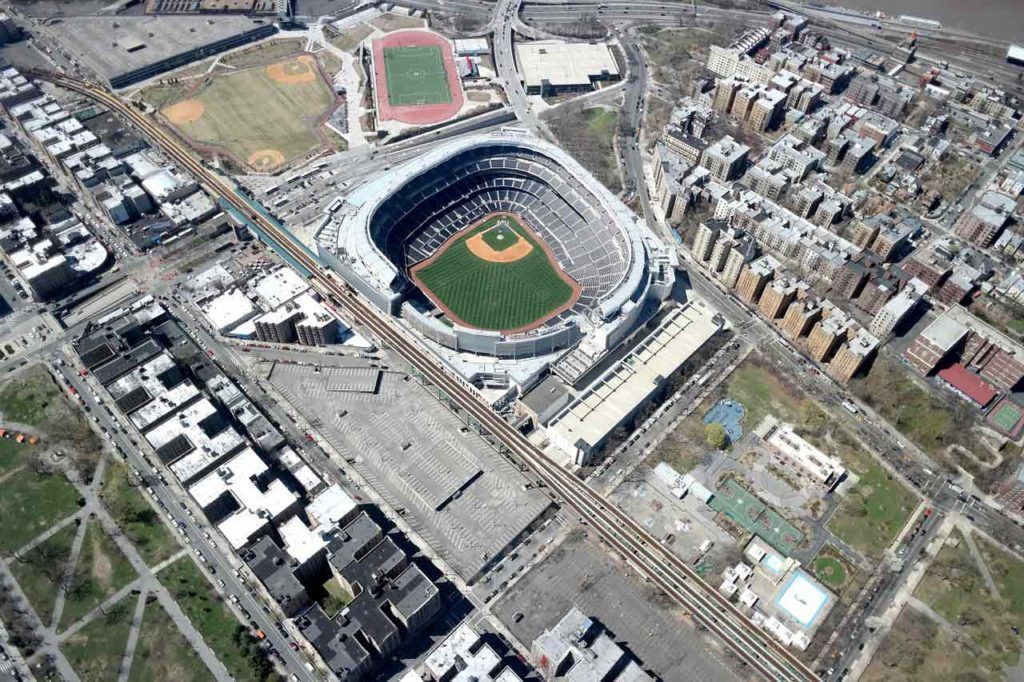 Whether you're a sports fan or not, you'll enjoy the energy of the fans at the Yankee Stadium during a New York Yankees game, the New York Mets at Citi Field or a New York Knicks game at Madison Square Garden. You can also watch a soccer, hockey or American football game. You can get cheap tickets for upper deck seats at most games.
Pack and travel:
Enjoy the City at Night
The city that never sleeps has a ton of bars, clubs and shows to keep you entertained all night long. Head over to the Lower East Side, the East Village, Greenwich Village, Bushwick, Williamsburg, the Meatpacking District or Dyckman for a great night out.
Theatre District
Enjoy a Broadway or Off-Broadway show. There are so many shows scheduled throughout the year, and many ways to get discounted tickets. Current shows include The Lion King, Hamilton, Wicked, Chicago and The Phantom of the Opera.
Times Square
Times Square is New Yorker's least favorite place in the city; however, it's understandable why many people want to visit it on their first trip to the city. The billboards, neon signs, flashing lights, chaos, naked cowboys…it's a lot, but if you're keen on visiting, then go really early in the day or at nighttime when there are less crowds.
See NYC from Above
To get a better sense of the size of the city, then head up!
The city has three popular observation decks that offer incredible panoramic views of the NYC skyline. They include: Top of the Rock at Rockefeller Center, the Empire State Building and One World Observatory at the Freedom Tower.
I personally recommend going to Top of the Rock to enjoy both indoor and outdoor viewings on three different floors. Visitors can get amazing views of Central Park and the Empire State Building, the iconic view of Manhattan.
There's so much more to do in NYC, and this article barely scratches the surface. As Alicia Keys sings in "Empire State of Mind," "in New York…there's nothing you can't do."
Do you dream about visiting NYC? What are you planning to do? Do you have any other recommendations on activities in NYC? Leave your thoughts below!
Get inspired by more travel articles:
Do you have a burning travel question? Join our Nomad is Beautiful travel community on Facebook and ask experienced travelers!