Budapest, the home of Goulash, Paprika, Grandeur and baths! A massive mix of a city, absolutely beaming with life! We enjoyed 24 hours in Budapest on our 5 week European Adventure. Here's a rundown of the best things to do in Budapest, Hungary!
If you are interested to know where to stay in Budapest, we recommend some of the best hotels for different budgets.
When we travel, we book our hotels through TripAdvisor, one of the best websites to compare prices.
We also use a lot AirBnB to book local apartments. If you have never used AirBnB before, you can have a $40 discount for your first booking through this link.
Always make sure you travel with travel insurance! Be adventurous, but not careless.
Check out some of the most reliable insurance companies out there: True Traveller if you're European and World Nomads if you're from elsewhere.
If you love animals and you prefer going local during your travels, try housesitting, which is an amazing way to travel the world while taking care of the pets whose owners are on vacation. If you use TrustedHousesitters with this link you'll get $20 discount on annual membership.
Like it? Pin it!

How to get around
You'll have no trouble at all getting around this reasonably flat city. The public transport system is incredibly cheap and easy to navigate! Bicycles are a great alternative to walking, with designated cycle ways and only one hill in sight!
Beware of dodgy taxis. It seems to be a warning label most cities come with, but maintain your common sense and sharpen your bartering skills and you'll be fine. Always negotiate the price and distance before getting into the cab. If they are metered, make sure the meters are regular and not 'jumpy'.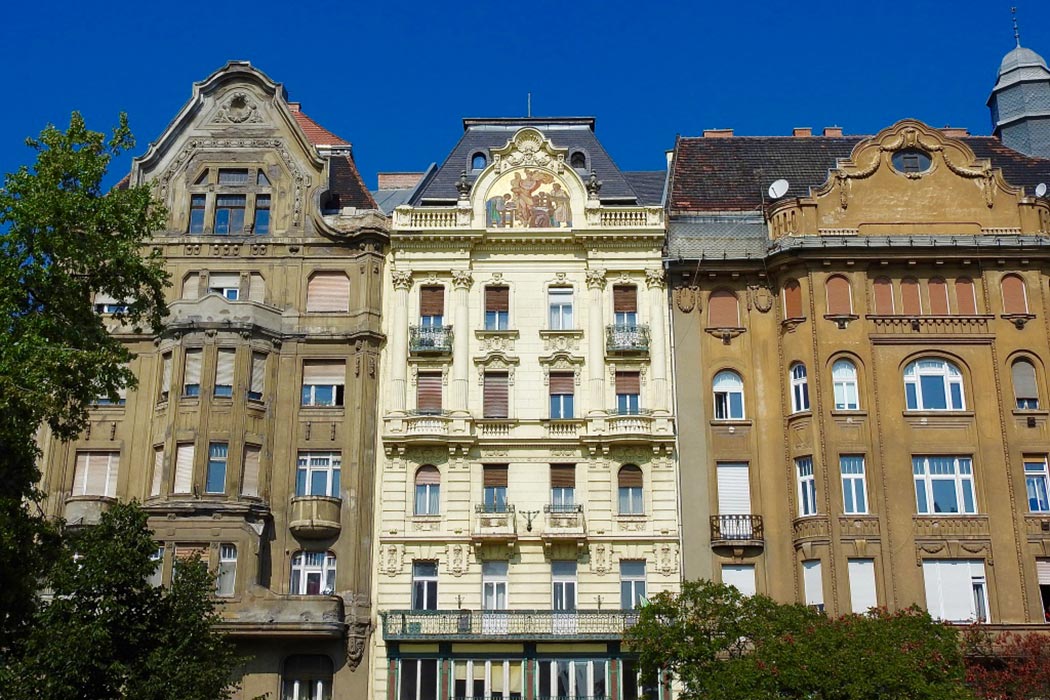 Otherwise walking is free! And this city is incredibly easy to stroll around, snapping away and eating all the glorious food on offer! Andrassy Ave was a great central road for us, as most things were in walking distance of this street, it lead straight to Elisabeth Bridge and had many main Train stations running along it.
Things to do in Budapest
Start your day at a Cat Café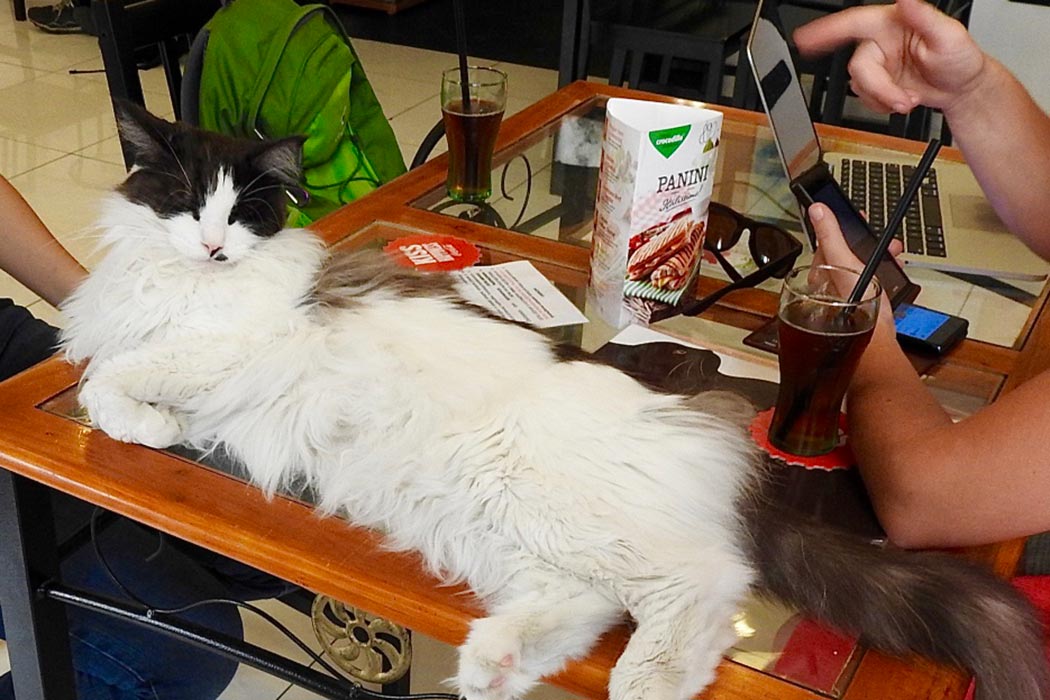 Have a catpuccino while patting one of the many friendly felines that call the cafe home. It didn't smell, everything was very clean and there were public restrooms. We visited the Cat Cafe for some lunch but it's much more of a novelty coffee stop than anything else – Don't go if you're hungry.
Grand Market Hall
Checkout the main market hub for the cities locals. Packed to the beautifully tiled roof with fruits, vegetables, meats and souvenirs!
This hall has free Wi-Fi, so a great pitstop to update your Instagram. Disappointingly this hall does not have a single 'food stall', cafe or coffee shop. So another place to put on the 'not if I'm hungry' list.
Cross Chain Bridge
This bridge is a marvel and an architectural feat, its city is quite proud of. Checkout the massive stone Lions guarding their city and protecting from intruders. This is a fantastic way to get a different view of all the glories lining the Danube River.
Being the second largest river in Europe, the Danube River runs through 10 countries!
Gellert Hill Cave Church
What?! A Church inside a cave? It truly is the oddest thing to see in Budapest. It's almost like the hill has melted over the church, and people have dug their way back out through a series of holes and openings amongst the rock.
Gellert Hotel
Across the road from this wonder, stands a more modern and sophisticated wonder. The hotel of hotels! The Gellert Hotel is a masterpiece of architecture! Check out the inside and gawk at the roof!
There are baths, pools and jacuzzis here, but be prepared to pay a hefty price for them – unless you can afford to stay in the hotel itself, then they are included in the room price.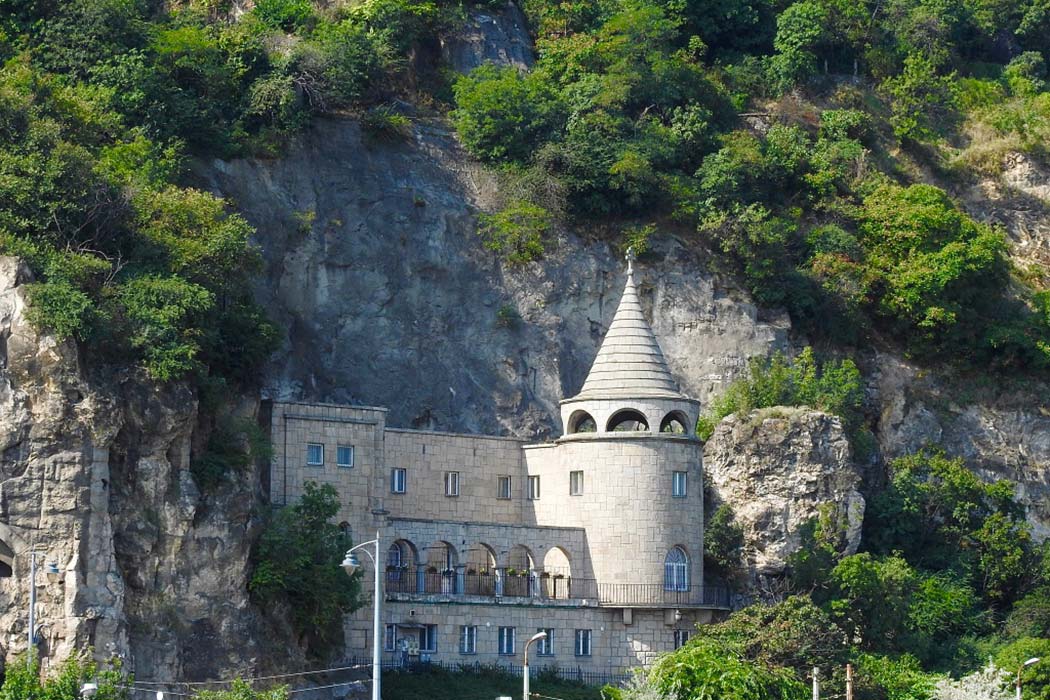 The BEST view in Budapest
Head up Gellert hill to Catidella Fortress. Depending on the day, you'll find the road leading up to the top, lined with food stalls to fuel your adventure. At the top you'll find the Liberty Statue, beaming her beauty down onto the city below.
The views are amazing up here! Make sure your cameras are charged and be prepared to go for sunrise or sunset, to get the best photo and avoid crowds. Your Budapest sightseeing is not complete without this slight detour!
Buda Castle
Buda Castle is a huge complex, actually compiled of multiple attractions. Including museums, Galleries and a church. This huge expanse of castle walls, large grand buildings and turrets, is a Budapest landmark not to miss along the Danube River.
St Stephen Basilica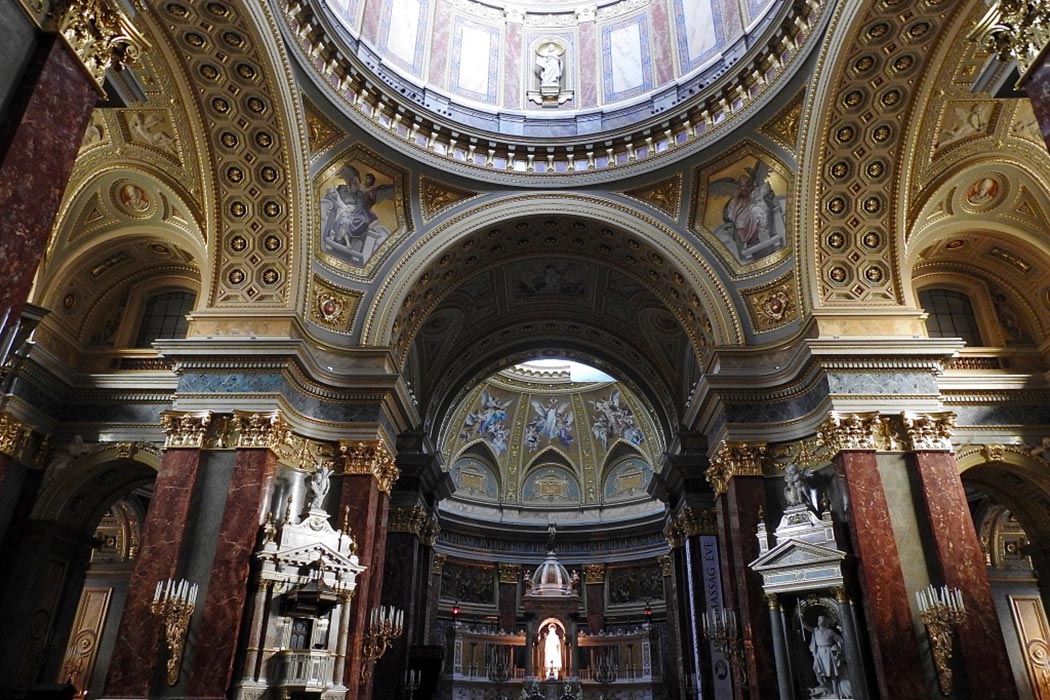 Head back across to the 'Pest' side of the river and check out the grandest church this city has to offer. There's a recommendation of a 200 Florin donation to enter, but not required. Inside and out, St Stephen's Basilica is one of the most breathtaking I've seen!
It's drawcard, and making it a top Budapest attraction, is being able to see the actual mummified hand of St Stephen himself.
You can find it in a fist, still with it's cufflink attached at the wrist at the back of the church. To get a good view you can put 200 Florin into a coin operated light, to beam into the case. A bit creepy, but pretty interesting!
Hungarian State Opera House
The State Opera House building gets a big fat WOW! Sightseeing in Budapest doesn't get much grander than this! You're free to walk around and inside the building – Be sure to check out the chandeliers! These combined with the paintings, sculptures and red carpet all made me feel guilty for not at least wearing heels and a cocktail dress inside. Very impressive!
House of Terrors
With our limited time on our European Adventure, we tried to limit ourselves to one museum per city. You cannot visit Budapest without visiting the House of Terrors.
It's a detailed journey through all that has shaped Budapest. From losing World War 1, to being devastated by Hitler's regime, to then being enslaved by the Soviet Union. Budapest's history is a tumultuous timeline of death, destruction and irreparable heartbreak.
Do prepare yourself before going in as it can be very confronting. With real accounts, photos and relics of that time, the rawness of this museum is what makes it stand out. Nothing is sugar coated, no detail left untold.
This museum outdoes itself! From the set up, the quality of the displays and immense amount of information, this museum is A MUST see attraction in Budapest!
Entry fee is 2000 Florin, with audio guides available for 1500 Florin each. You will leave informed, moved and with a grander view of the streets you're exploring. I cannot recommend this museum enough!
Szechenyi Baths
What's a visit to Budapest without a swim in their famous baths? There's plenty you can choose from, but we visited the Szechenyi Baths 4700 Florin entry for the full day or 4400 after 7pm. But these aren't just hot pools!
There's saunas, steam rooms, jacuzzis, massage services, huge pool parties every Saturday night and free Wi-Fi! Make sure to take your own towel, but there's fantastic food, drink, cleaning, drying and restroom facilities.
If you're struggling with working out what to do in Budapest, you could easily just spend a day relaxing here! It was a great way to relax the body after a huge day of walking and exploring.
Parliament Building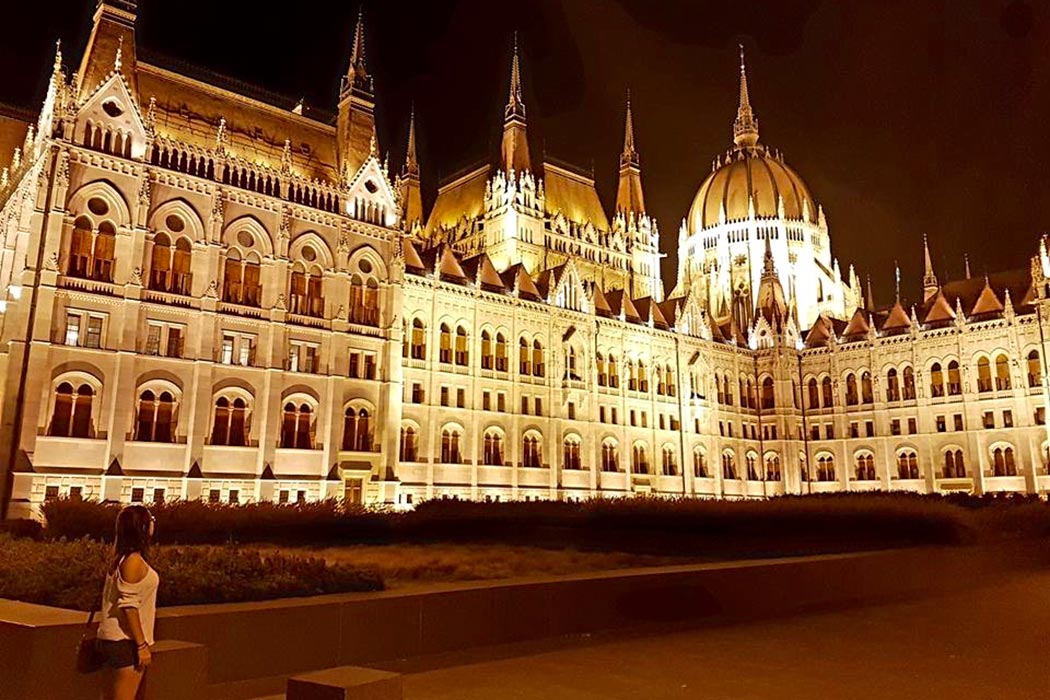 The 3rd largest parliament building in the world, this booming structure is something I could've stared at for hours! A top amongst places to see in Budapest! The intricacy of its design is incredibly impressive!
As we did, I'd recommend checking this building out at night time. The whole building lights up and looks like a magical castle straight out of a Disney movie.
The only Hungarian word you'll need…
Egeshegedre! I think this is the coolest word I've learnt in another language so far! Used as we use 'cheers!' when clinking drinks together! Test it out while on your Beer Bike tour, eating traditional cheesy Langos Papas.
Ruin Bars
Bar-hopping the unique ruin bars throughout the city, is definitely one of the most interesting things to do in Budapest. We found Kazinczy Street was the best place to go for a 'ruin bar pub crawl'. Check out all the quirkiness this street has to offer, especially at Kőleves Vendéglő and Szimpla Kert.
What interesting features of a city have left you wanting more? Let us know in the comments!