Read about 5 best things to do in Yogyakarta and get inspired for your next trip to Indonesia!
Yogyakarta, commonly known as Jogja, is a capital city in Java, Indonesia.  It is a vibrant, bustling city filled with classical Javanese fine art and culture such as batik, ballet, drama, music, poetry, and puppet shows.
It is the second most popular destination in all of Indonesia, right behind Bali, for tourists, and there are so many wonderful things to do in Yogyakarta that you will want to spend a lot of time here.
Things to Do in Yogyakarta
There is spectacular landscapes all around the area, with the nearby volcano of Mount Merapi being a real highlight. Below is listed some of the great places to see in Yogyakarta that you will want to visit. They are some of the lesser known places, but ones you will not want to miss.
Ketandan Village
It's is one of the more fun places to visit in Yogyakarta, as it is the Chinatown of the city. Located on Malioboro Street, you will recognize it because of the magnificent archway that you pass through. This archway and the gate are adorned with typical Chinese ornaments and the words "Ketandan Village" inscribed in three languages.
Developed in the late 19th century, this area is full of wonderful shops and restaurants that are great to wander through and make an entire day out of. The houses also have a lot of Oriental décor and are typically built lengthwise to the street, with the shop or store in the front and residence in back.
During the Chinese New Year of Lunar New Year, the celebrations and activities in the Village run for a full week, and are just spectacular. The festivities during this time are so much fun to both watch and participate in, and you may want to schedule your holiday to Indonesia to coincide with it.
De Mata Trick Eye 3D Museum
It's such a creative place, and a whole new concept in museums. It contains 120 3D pictures with 3D art, and you are encouraged to become a part of the displays and have your picture taken by a friend. Or take a selfie at one of the many displays.
With themes that include nature, sports, numbers, animals, romance, superheroes and so much more, you could spend hours getting those perfect shots.
After you become exhausted from posing in so many pictures, you can sit down in the little cafe for some refreshments. Check their official website for more info.
Grand Puri Waterpark
Grand Puri Waterpark is a fantastic way to beat the heat and enjoy some great rides. With four swimming pools, one of them Olympic sized, you can get all of the swimming you could want. But the many rides and slides are probably the main attraction for the park.
The Water Boom slide rises up 12 meters, and is not for the faint of heart!  Just the climb up the stairs can be breathtaking, but once you start down the slide you will feel like you are flying!
Nothing is better than that. There is a gazebo you can rent when you have a large group, and with many food vendors here, you will have everything you need to make it a perfect day. Check their official website for more info.
Heading to Asia? Read more & get inspired
Where to Stay in Bangkok: The Ultimate Guide
Amazing Things to Do in Taipei, Taiwan
Things to Do in Kota Kinabalu: A City of Seafood, Beaches and Durian
Ubud Organic Vegetarian Restaurants: The Ultimate Guide
Explore Nature
You may want to go cave tubing in Pindul, or exploring caves such as Jomblang.  Sightseeing tours of various temples such as Borobudur and Prambanan may be on your list, or something more physical such as trekking on Merapi on foot or by jeep.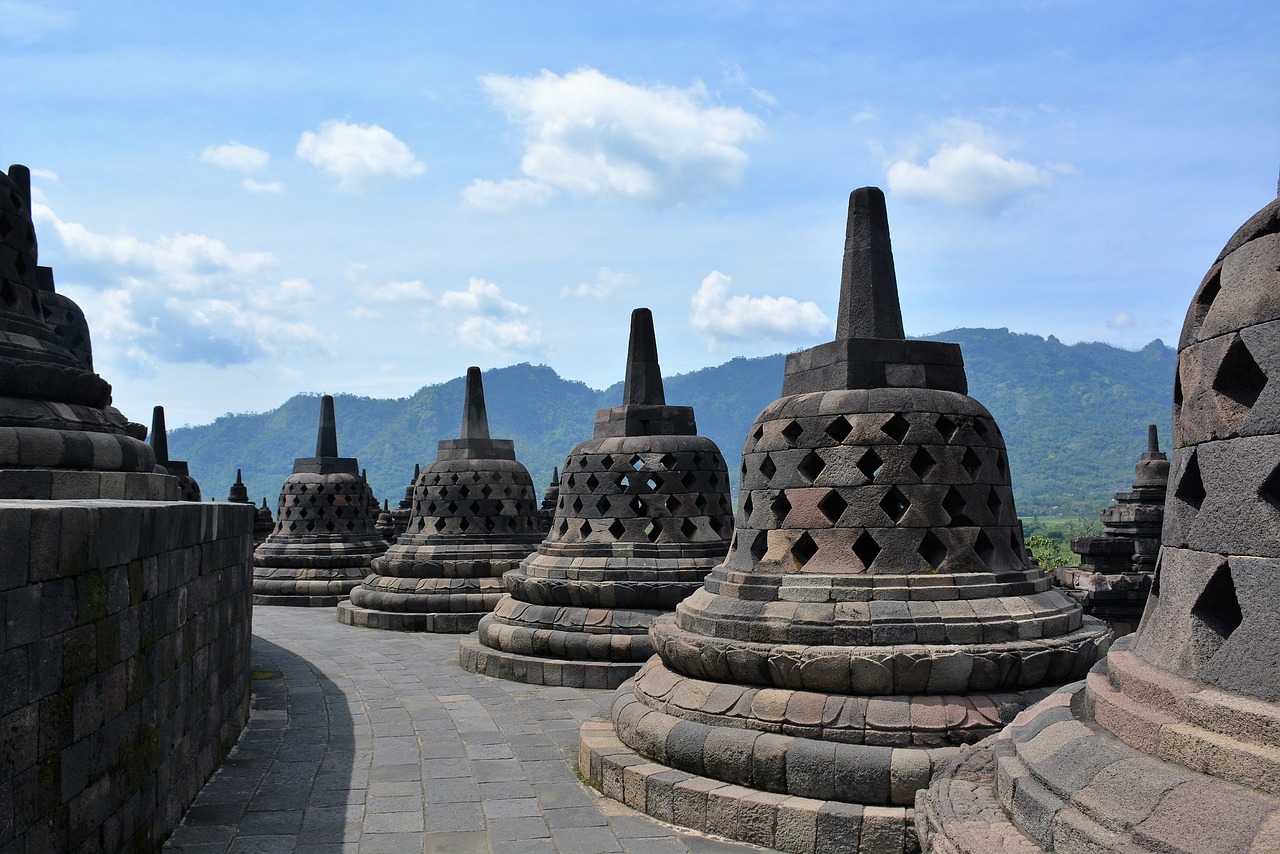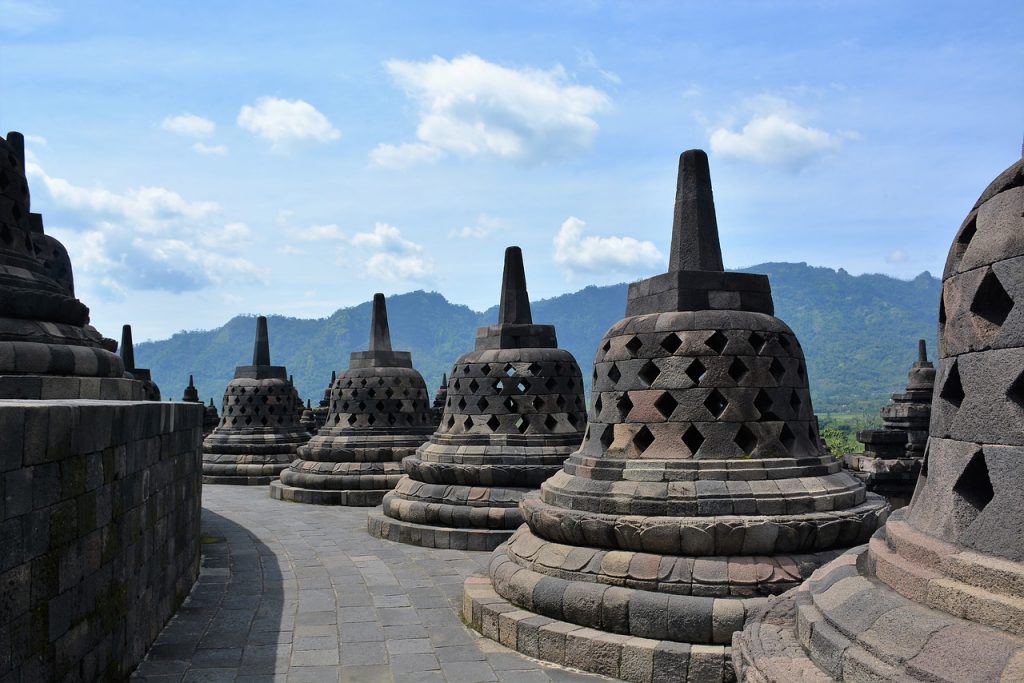 Kalibiru National Park
Kalibiru National Park is one of the most breathtaking places to visit in Indonesia, and as you travel Yogyakarta you will not want to miss it. It is a small national park that is being managed by citizens.
There is a fairly strenuous climb up a long narrow road to the top, where they have constructed 6 platforms strictly for people to use to get some of the most amazing pictures you will ever see.
You can also rent a small motorbike to ride to the top if the climb is too much. Seeing the sunset from up here has to be one of the highlights that you will never forget.You can see where Kalibiru Lake is from there, across expanses of lush green forests below.
For those loving more outdoor adventure, there are places where rappelling can be done, or test your will and cross Adrenaline Bridge.
This suspended bridge is made of rope, with small wood logs tied together that you walk on.  Don't look down!  Along the way to the park from Yogyakarta you will also come across Sermo Reservoir and Kedung Pedut Waterfalls, which are both spectacular places to see in Indonesia as well.
Have you been to Yogyakarta? Do you have some other tips on what to do and see there? Share with us and other travelers!