There are plenty of places to explore the behaviors of primates in their natural habitats during a trip to Africa. If this is your main goal for your time in Africa, there are only 2 countries within the entire continent that you should consider: Uganda and Rwanda.
The eastern African nations of Uganda and Rwanda offer plenty of opportunities for primate trekking. The most common types of treks are in search of gorillas and chimpanzees of the area, but there is another type of trek that often goes unnoticed. A trekking excursion for golden monkeys is just as rewarding as going in search of the famous mountain gorillas.
Facts About Golden Monkeys
The endangered golden monkey species can only be found in 3 countries throughout the world. Uganda and Rwanda are two of these, and the Democratic Republic of Congo is the third. You'll have to visit the protected terrain of national parks if you want to catch a glimpse of their adorable faces.
Uganda and Rwanda are by far the best choices for golden monkey trekking. Not only are their numbers highter here, these two nations are much safer to visit than the DRC. There are about 5,000 remaining golden monkeys in the world. They have become extremely endangered due to poaching and habitat loss through forest encroachments.
This very rare primate species is known for its long golden hair along its backside. They are fairly small creatures, measuring an average of 15 kilos, which is one reason that golden monkeys receive less attention than the enormous gorilla. However, observing the golden monkey should still be added to any traveller's bucket list.
Where to see Golden Monkeys in Africa
We've already established that the ultimate countries for golden monkey trekking are Uganda and Rwanda. Seeing the monkey in Congo's Virunga and Kahuzi Biega National Parks is possible, but there are better options out there.
More specifically, these stunning creatures can be found in the protected areas of Mgahinga Gorilla National Park in Uganda and Volcanoes National Park in Rwanda.
Golden Monkey Trekking in Mgahinga Gorilla National Park
Of the two parks just mentioned, Mgahinga is the smaller of the two. However, just because it's small does not mean you'll be bored. There are tons of activities to keep you busy in Mgahinga, including gorilla tracking and, you guessed it, golden monkey trekking. There are three volcanoes within this park where the monkeys can be spotted and observed.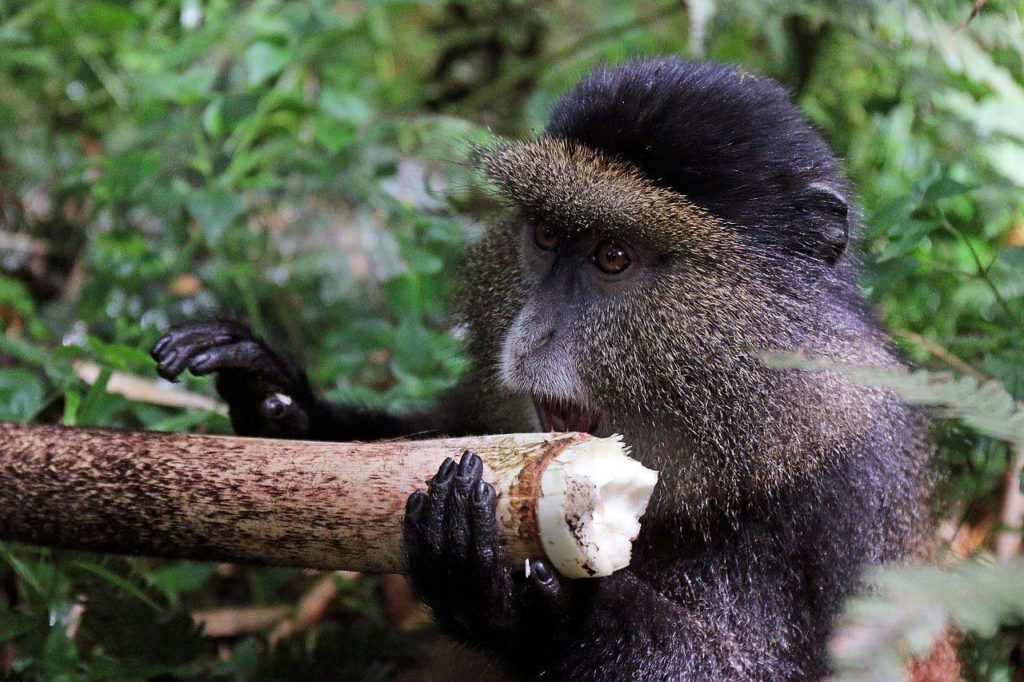 Visitors to Mgahinga have 2 options for monkey trekking. The first is the half-day trek where you get to spend a full hour interacting with the goldens. The second option is a golden monkey habituation experience which is a bit more intensive and requires a full day.
You'll need a daypack and proper hiking gear, a packed lunch and plenty of water. You'll get to spend a whopping 4 hours with the monkeys as opposed to just one.
Read more if interested in wildlife and ecotourism:
Golden Monkey Tracking in the Volcanoes National Park
If you're heading to Rwanda instead of Uganda, you'll have to see the golden monkeys at the Volcanoes National Park. Most monkey treks here are incorporated in the same tour as a that of gorilla trekking. You can therefore get the chance to see the monkeys as you visit gorillas in Africa.
There aren't any golden monkey habituation tours offered here, instead just trekking excursions. If hiking and trekking is a main priority for you, Volcanoes National Park is the top pick. There are intense hikes and easy trails all throughout the park, and you can expect to see more wildlife than just the golden monkey.
Why Golden Monkey Trekking vs. Gorilla Trekking
This species is extremely playful and curious and are much more active than the mountain gorillas of the area. Because of this, golden monkey trekking is considered to be much easier than gorilla trekking in Rwanda and Uganda.
Even though this species is on the endangered list and measures are being taken to protect them, the population is still decreasing. It is important to see them before they disappear off the face of the planet forever.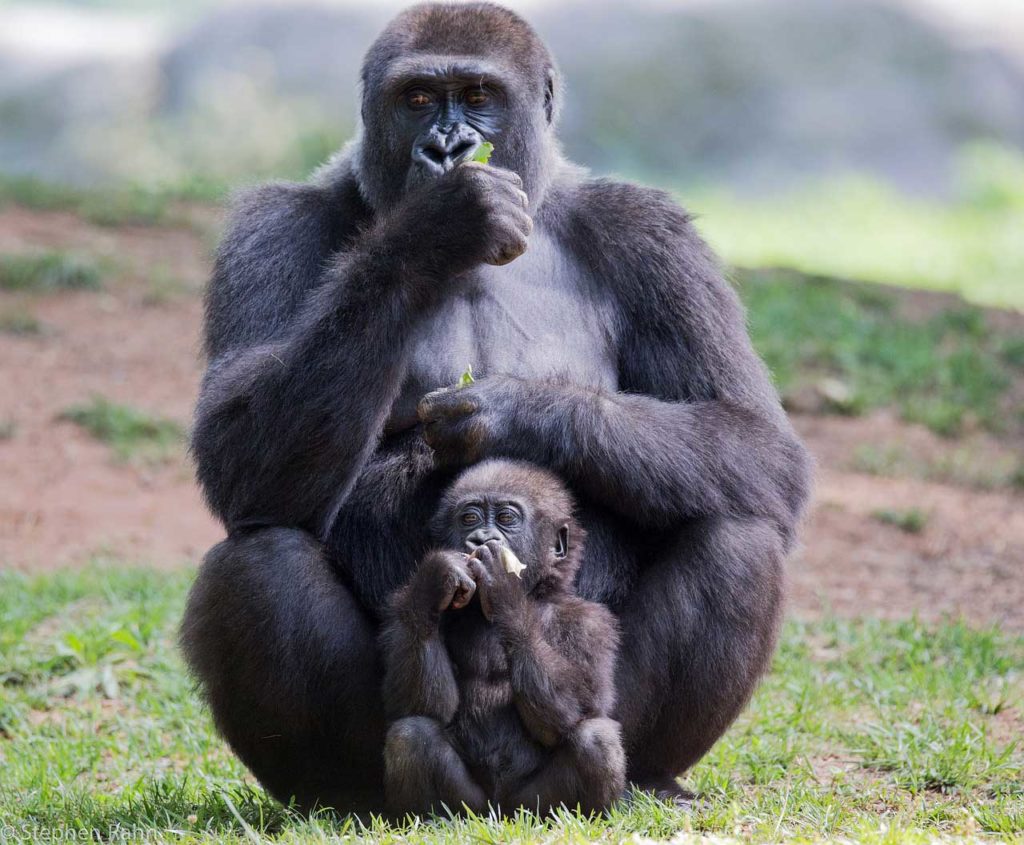 But there's good news. If you're torn between golden monkey trekking and gorilla trekking, you don't have to decide on just one. In both locations – Mgahinga and Volcanoes National Park – it is possible to combine multiple excursions into your itinerary.
You can even add on a chimpanzee trek when you visit any of the two countries. If you are only after the monkeys, then you should go for a 2 Days golden monkey tracking package in either Mgahinga or the Volcanoes National Park.
Whatever you do, don't miss out on the golden monkey experience, even if seeing the African gorilla is your main goal. The beauty of visiting Rwanda or Uganda is that you can experience multiple forms of wildlife, so don't limit yourself.
You've made the effort to make it to Africa, so clearly you're passionate about African culture and wildlife. This passion can easily be fulfilled during a golden monkey trek.
Useful tips on packing: