The hustle of vibrant Athens faded once we left the city and headed for Epirus on the northwest side of the Greek mainland. Multicoloured concrete culture switched into green-blue stone villages, ancient arched bridges, ramshackle castles, quiet mountains topped with snow, and clear river gorges.
Greece is considered to be a top European destination when it comes to beautiful beaches, and for a good reason. Sadly, travel agents don't usually add mountainous destinations to their itineraries, if at all.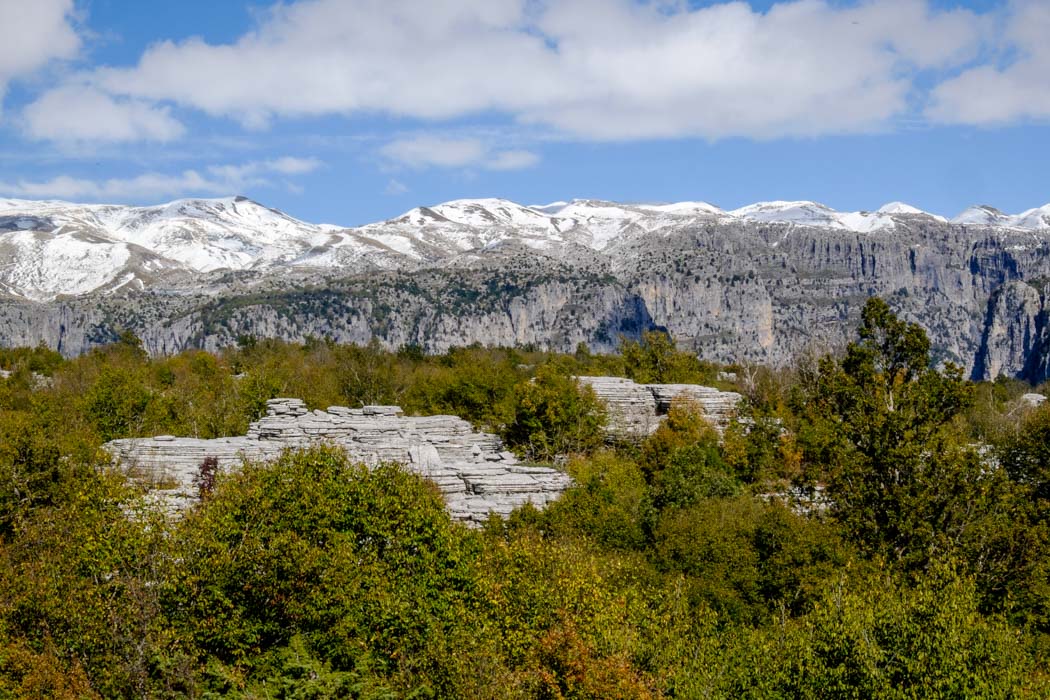 The region of Epirus in Greece is underrated for a few reasons:
1. It's pretty rugged and was not easily accessible for many years (even now, the only way to reach it is by bus or car.) New motorways have now made it easier to travel to the region, but the ideal means of transportation when travelling around Epirus is by car.
2. The tourism industry started developing only a few years ago, when abandoned houses were renovated and turned into hotels and guesthouses for tourists.
3. The elevation of Epirus is extremely high. It is famous for its frequent rainstorms, and because of that lots of travellers don't consider the area for a holiday destination.
4. The absence of reliable maps has made the region less attractive for tourists.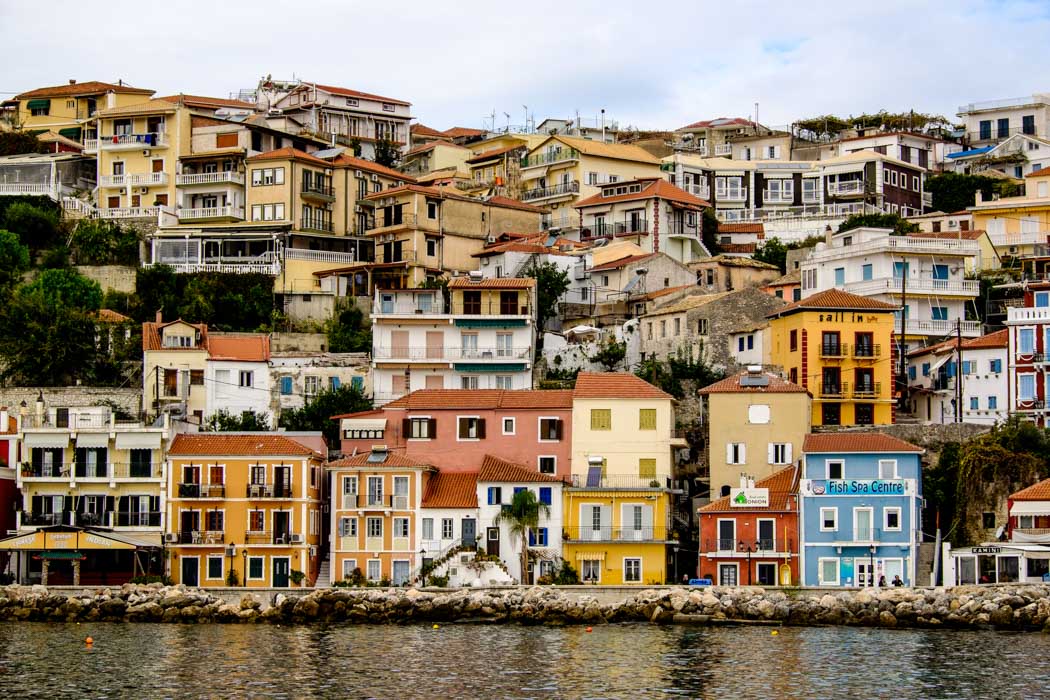 Currently, the situation in Epirus is evolving and more tourism related businesses have emerged along the seacoast. In small towns like Metsovo however, souvenir shops have started to occupy the town centre. Hopefully, this model of tourism won't be the only one in the area, where ecotourism could thrive as a sustainable model of business for many unemployed locals there.
If you are interested to know where to stay in Epirus Greece, we recommend some of the best hotels for different budgets.
When we travel, we book our hotels through TripAdvisor, one of the best websites to compare prices.
We also use a lot AirBnB to book local apartments. If you have never used AirBnB before, you can have a $40 discount for your first booking through this link.
Always make sure you travel with travel insurance! Be adventurous, but not careless.
Check out some of the most reliable insurance companies out there: True Traveller if you're European and World Nomads if you're from elsewhere.
If you love animals and you prefer going local during your travels, try housesitting, which is an amazing way to travel the world while taking care of the pets whose owners are on vacation. If you use TrustedHousesitters with this link you'll get $20 discount on annual membership.
Like it? Pin it!
Terrain of arch-shaped bridges and stone villages
When you arrive in Athens, you'll see that the city is still recovering from a recent economic collapse. Abandoned buildings are still awaiting new owners, and those that are inhabited long for restoration.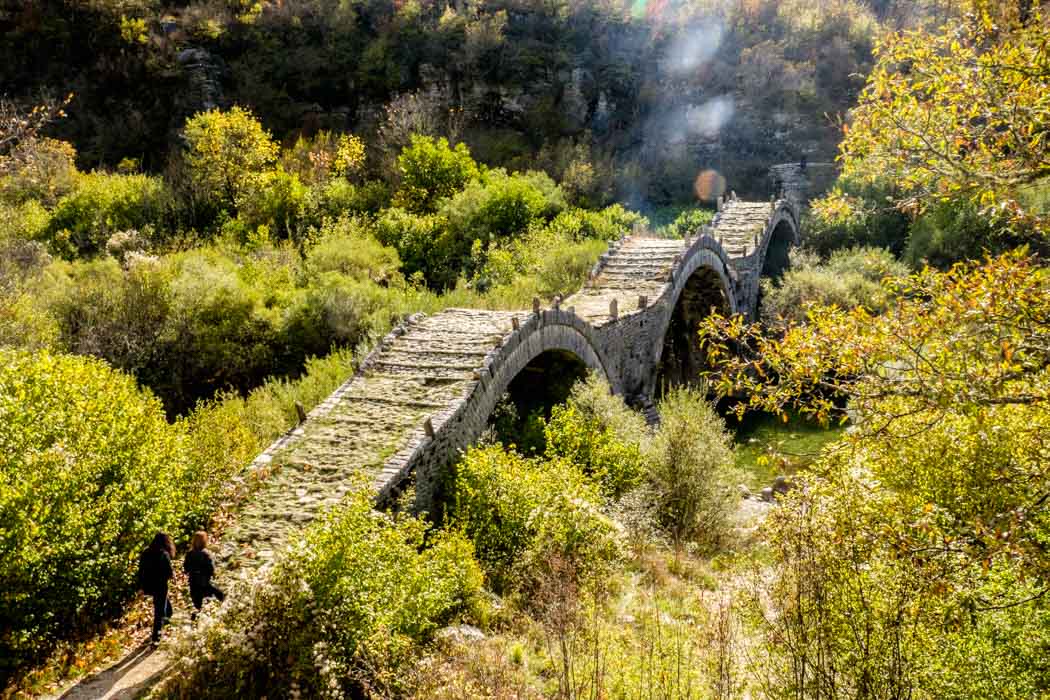 In Epirus, though, you'll feel like you've entered a realm where the past is charmingly present . 75 beautiful arched bridges used to connect these small villages to each other, and have the ability to quickly transport visitors to a bygone era.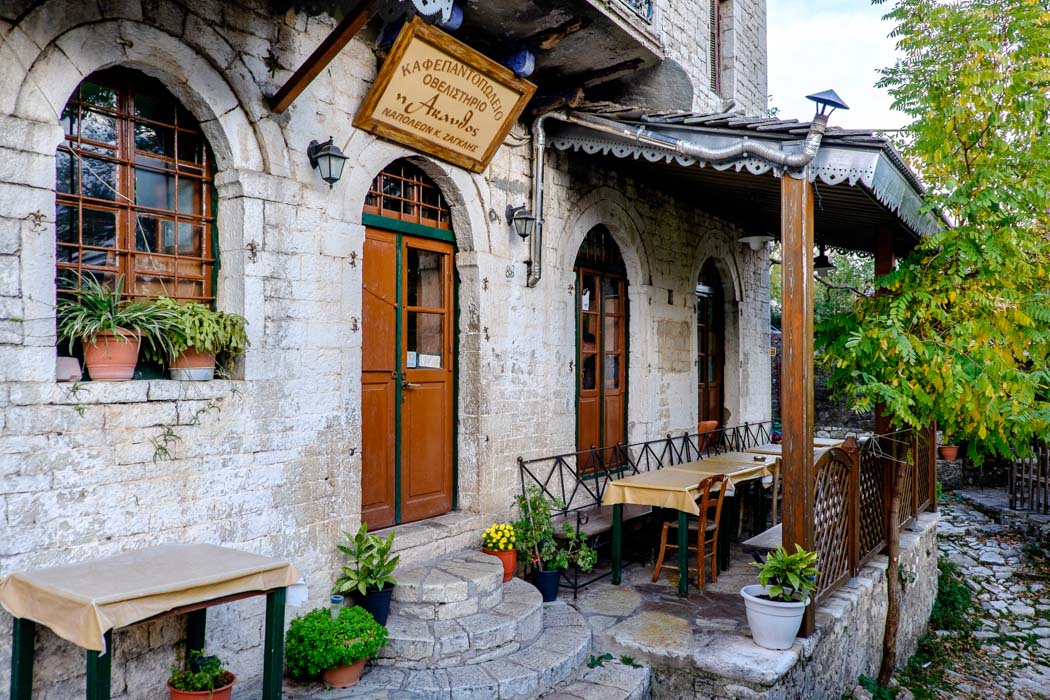 The stone mansions in nearly empty villages whisper their ancient stories of desertion. Built from limestone from the nearby mountains, and resistant wood from the forests in the surrounding area; the buildings are speechless, yet powerful mementos of Epirus' history.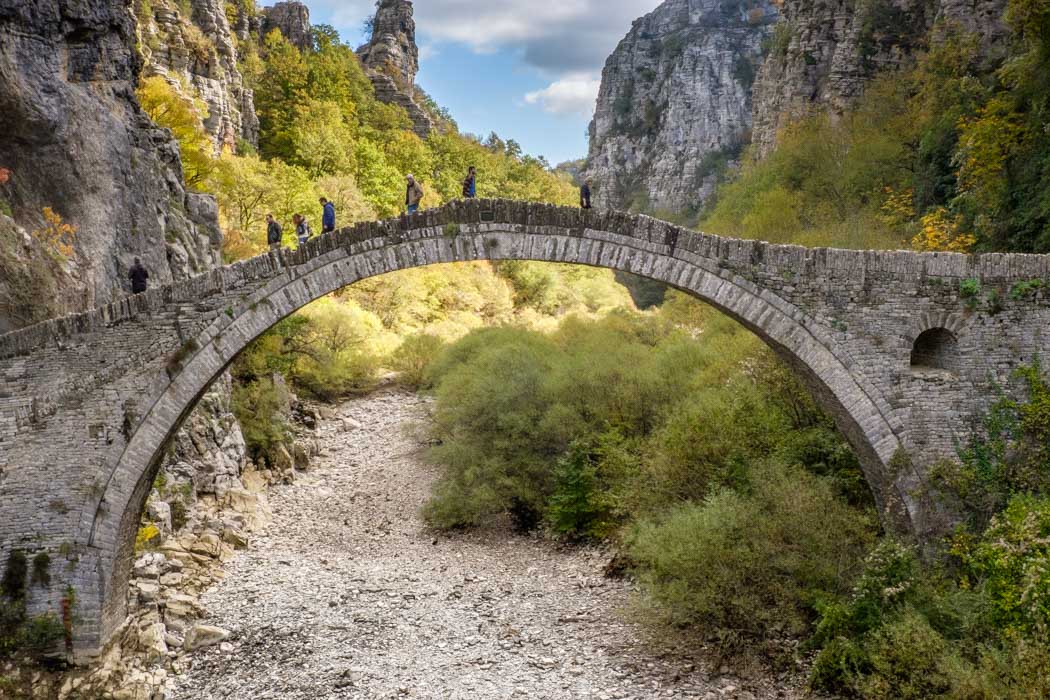 Every bridge has a story; some happy, others tragic, because their construction wasn't always strong enough to hold the heavy carts crossing them.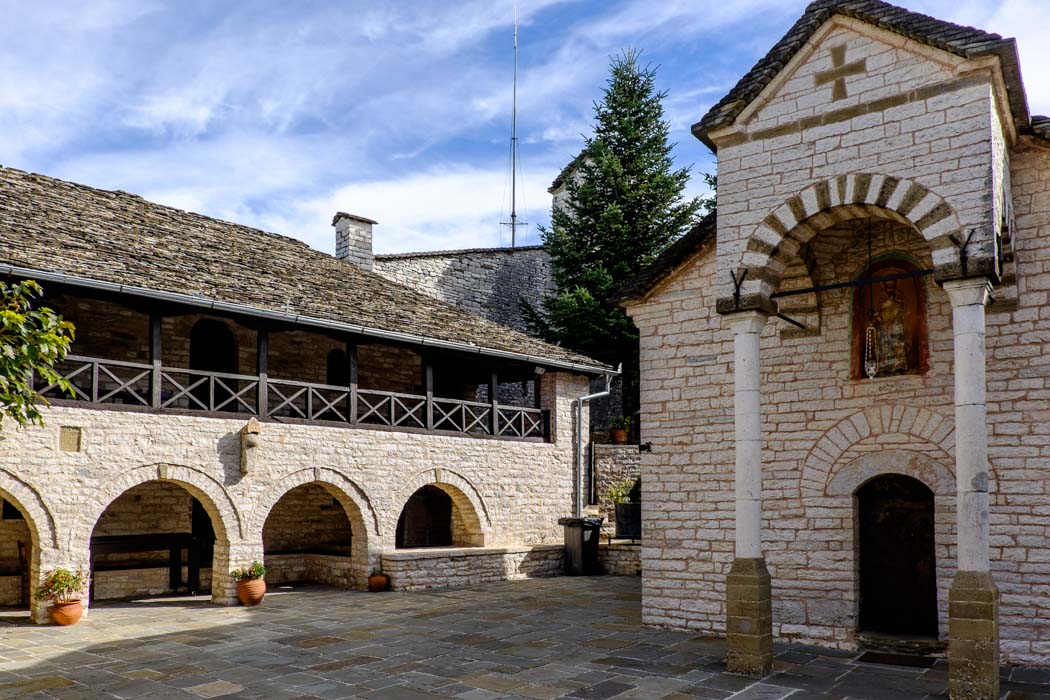 Besides the residential buildings, you'll stumble upon Byzantine churches and monasteries from ancient times; and walking through them will give you an authentic picture of how the lives of monks isolated in the mountains looked.
Magic at the Dodona oracle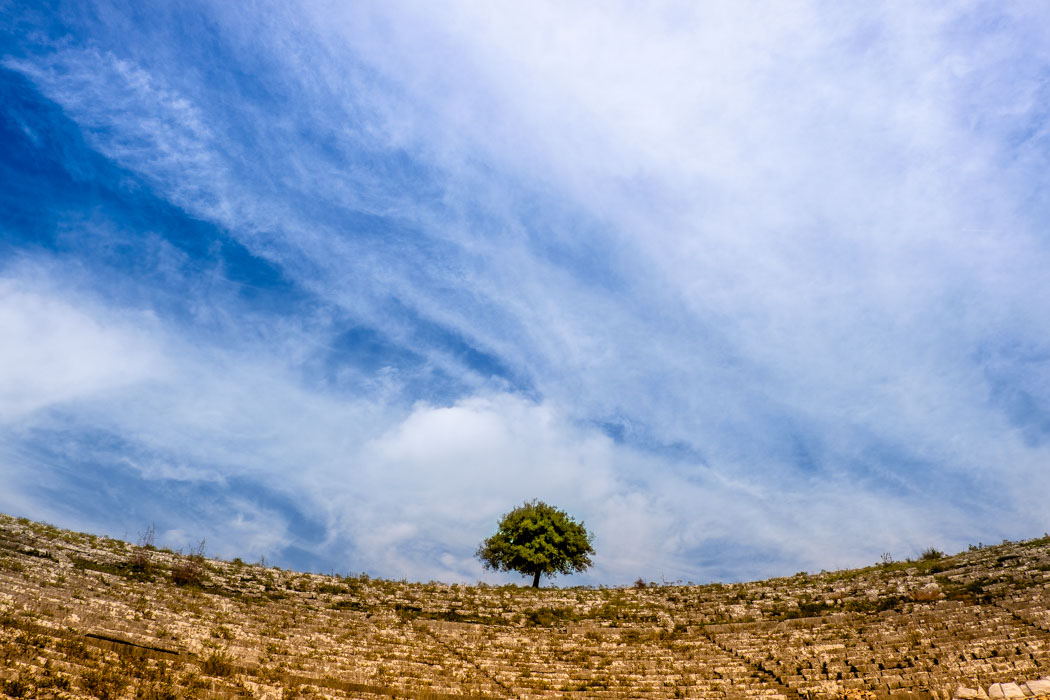 Secluded from masses, embraced among the mountains, and so close to Gods, Epirus used to be home to an ancient oracle where priests and priestesses looked for signs that would lead them in the right direction. Currently, the site is under construction, but you can still walk around the theatre of Dodona and its nearby ruins.
Pristine and rough nature of Epirus
If there is any advantage to Epirus' poor infrastructure, it is definitely the pristine surroundings, where one barely notices the sparse human touch. The majority of the terrain is rough, often only marked by a path that belongs to the official national (O3) or international (E6, Z, P, EPPER) network of hiking trails.
One of the areas with the most stunning views, hiking trails, various animal species, and diverse vegetation is Pindos National Park. The highlight of the park is the 20km Vikos Gorge (its deepest point is 1600ft (490 m.)
Unfortunately, we didn't manage to go for a trek in Epirus, but we did some research on the most recommended and interesting hiking trails in the region.
Recommended hiking trails in Vikos Gorge (Times are round-trip)
* Mikro Papigko – Gkamila: 7 hours
* Vradeto – Drakolimni of Timfi: 6 hours 45minutes
* Monodendri – Vikos: 6 hours
* Vradeto – Beloi: 30 minutes
* Mikro Papigko – Astraka: 5.5 hours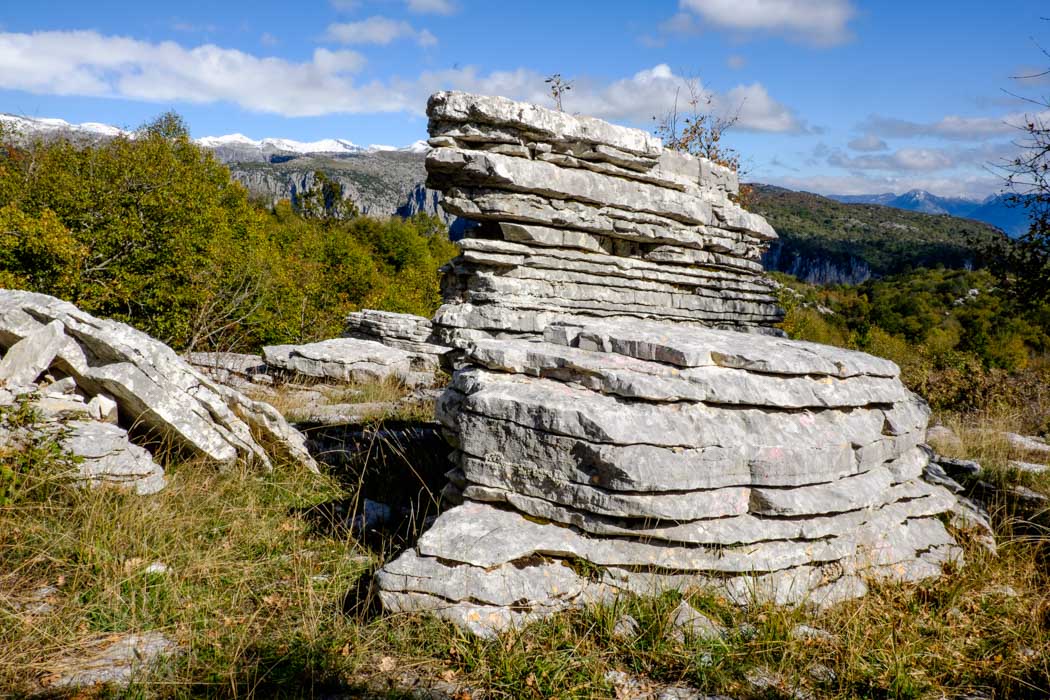 Other than mountain trekking through Vikos, you can explore village life, cross ancient bridges, and swim in waterfalls near the 45 villages known as Zagoria.
Recommended paths in Zagoria (Times are round-trip)
* Dikorfo – Kipi: 4 hours
* Kapesovo – Vradeto's Skala: 1hour 45minutes
* Dilofo – Vitsa: 1.5 hours
* Aspragelli – Holy Monastery of Aspragelli: 1 hour
* Iliohori – Waterfalls of Iliohori: 1 hour
* Kipi – Koukoli: 45 minutes
For more hiking trails and eco-friendly activities, check the official website of ecotourism in Greece.
Beach escape in Epirus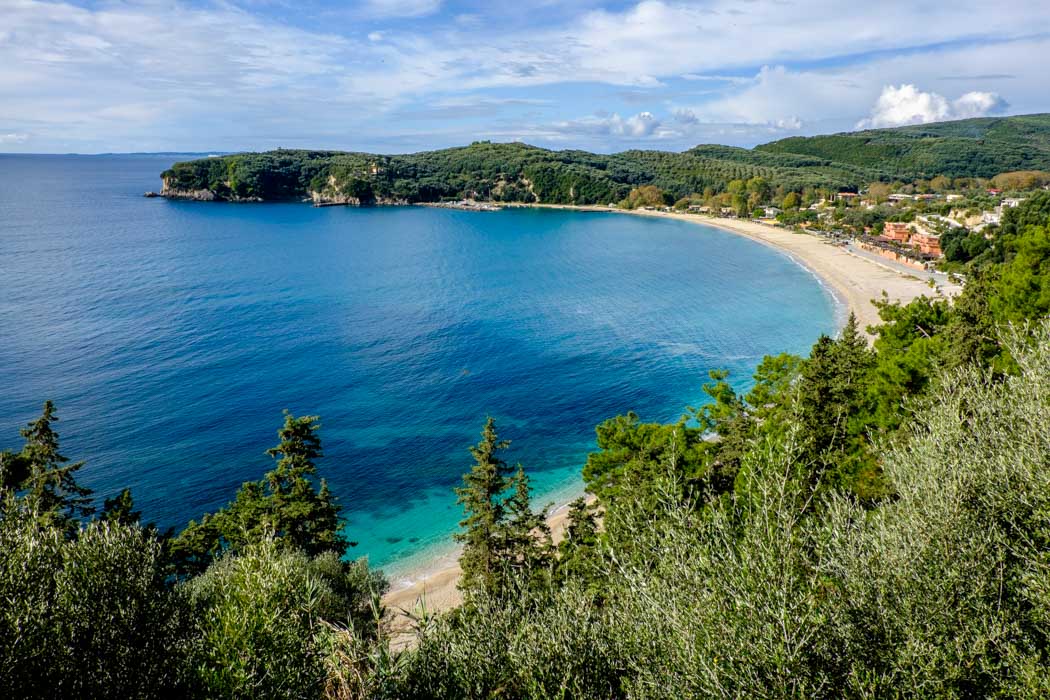 After hiking time through the gorges in the Greek countryside…it's time for the beach! Arriving to the west coast of Epirus, you'll find some of the finest beaches of the country. The majority of them are located around the charming town of Parga.
You can work on your suntan on the splendid beaches of Valtos (5 minutes walking distance from Parga,) Lichnos (8 minutes of driving) Sarakiniko (20 min of driving) Bella Vraka (35 minutes driving) Kastrosykia (40 min driving) or Loutsa and Ammoudia (both 25 minutes driving.)
Which places to visit in Epirus
Unless you're camping in Epirus, you'll need to stop somewhere to stay overnight. Either that, or you have the option of taking a stroll via the cobblestone streets of some forgotten villages. Here is a short list of places we recommend to visit while travelling around Epirus: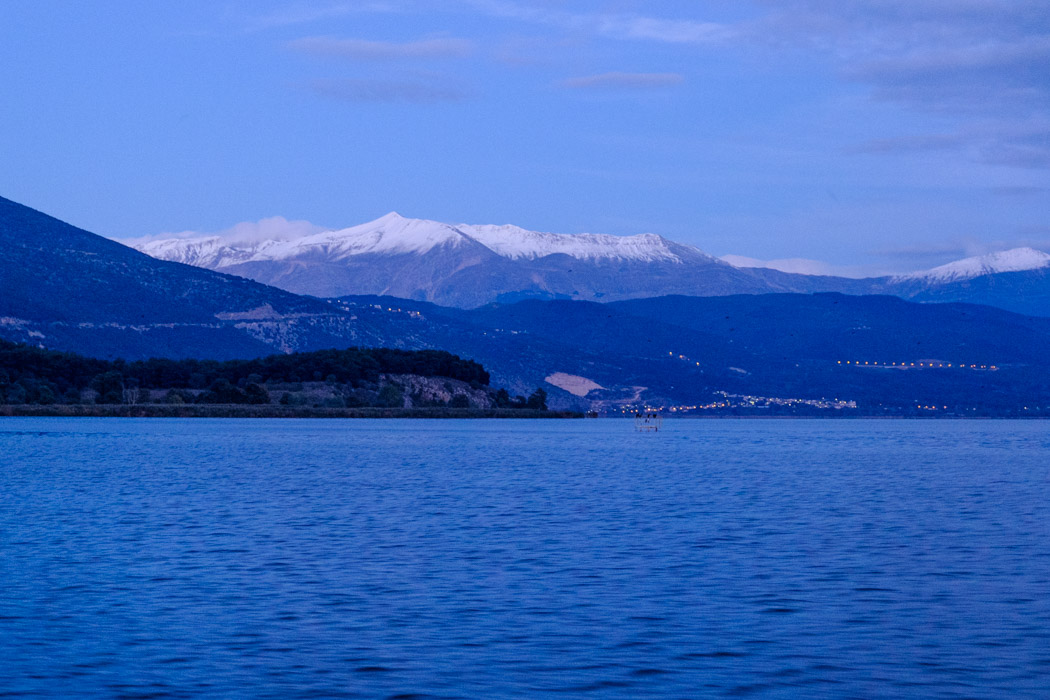 Ioánnina: the largest town in the region, where you'll most probably start your trip from if you arrive from Athens.
Make sure to take a boat and visit the island of Ioánnina and its Filantrhopinon Monastery.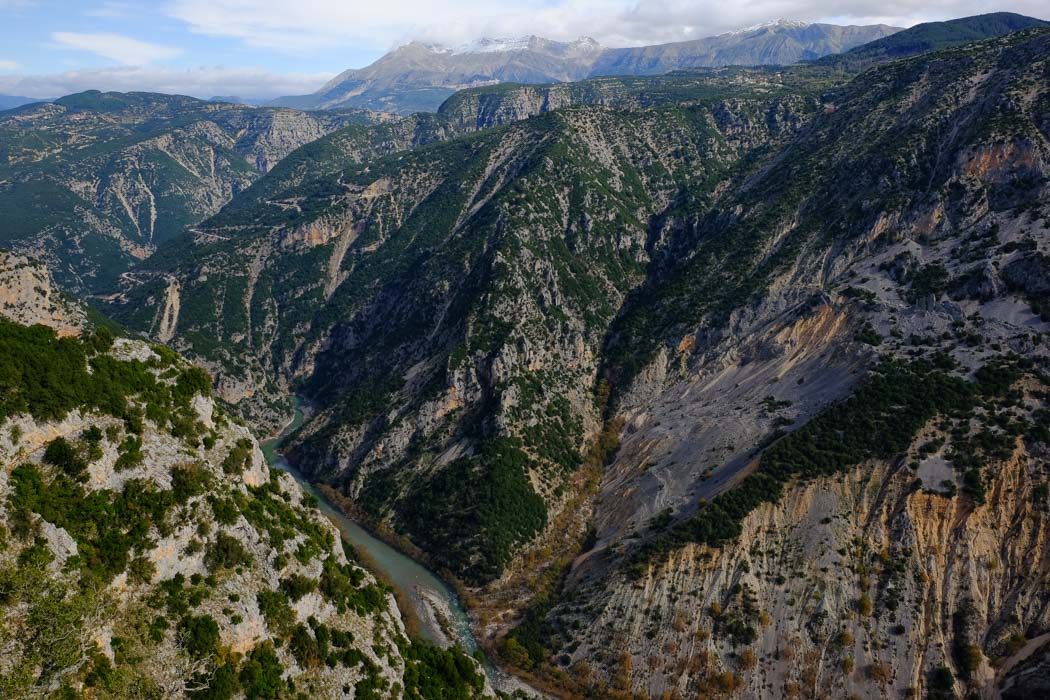 Moni Tsoukas monastery: a serene place with remarkable Byzantine art and gorgeous views of the Arachthos Gorge. Only 17km from Ioánnina.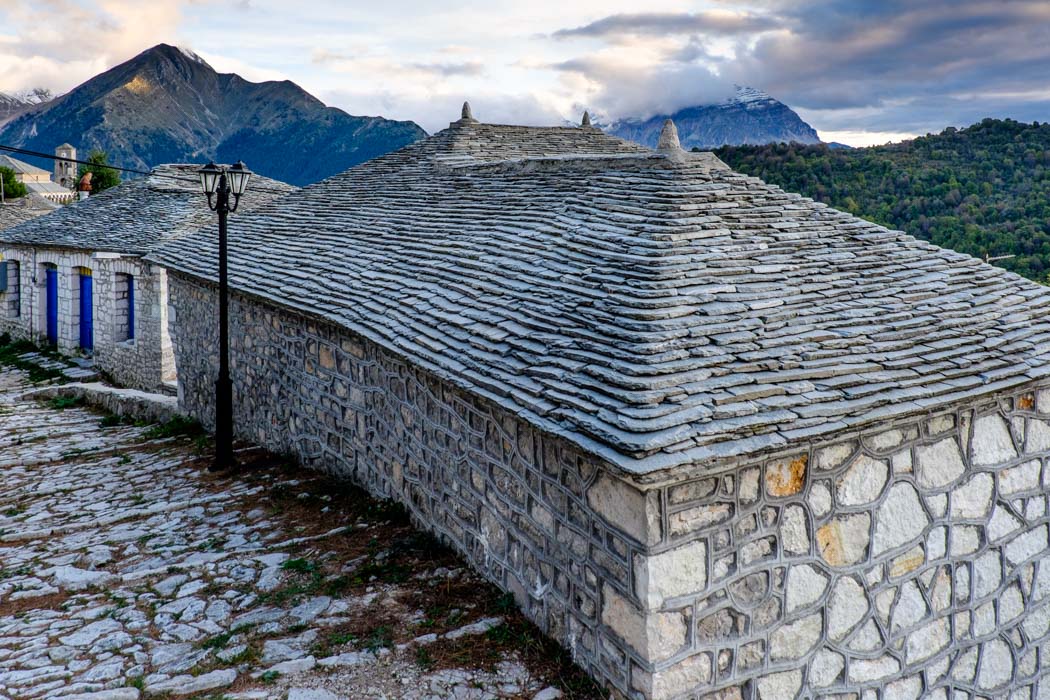 Kalarites village: with only 15 households, this place is a unique example of the slowly disappearing inhabited places of the region. Walking through the empty village at sunset, when all sounds of life are melting into the dark sky is indeed a powerful and emotional experience.
Kipoi village: worth a visit for the rare three arch bridge near the village.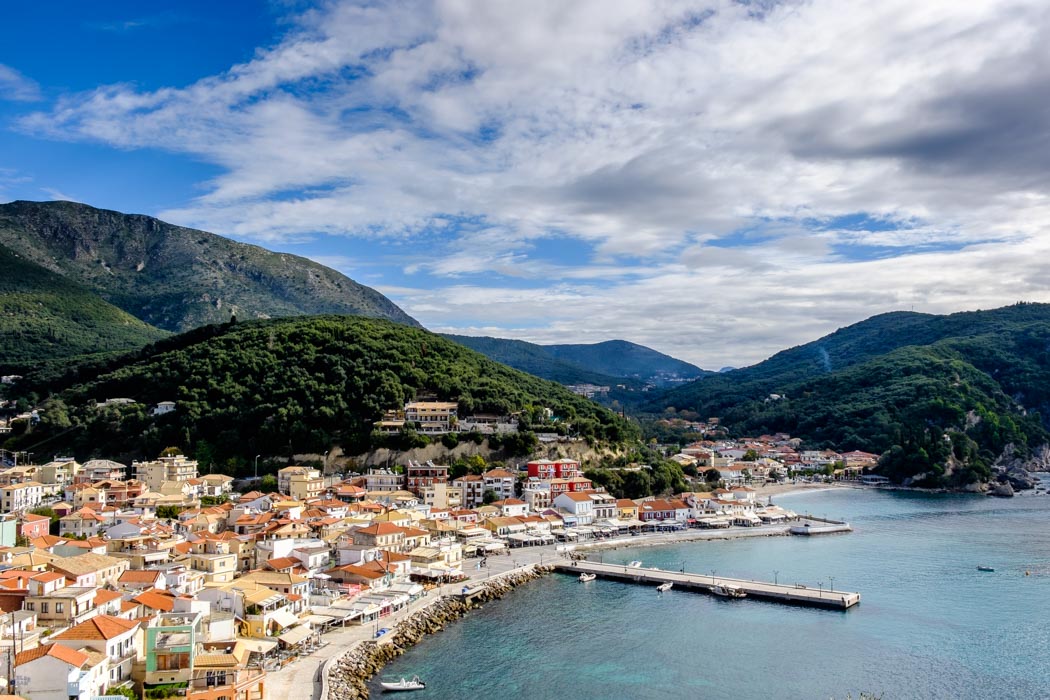 Parga: This will be your "beach headquarters," and you will love cozy feeling of the narrow streets where sea air mixes with the smell of freshly cooked homemade food from open windows.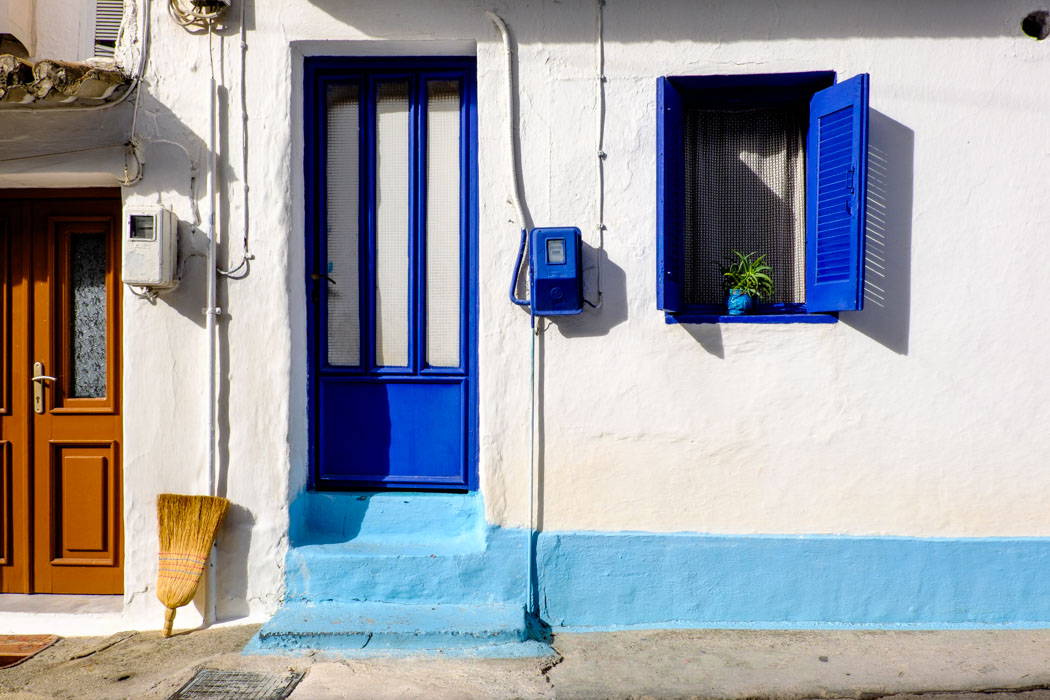 Parga is a quintessential Mediterranean town, where you meet locals sitting in front of their houses chatting, and rhythm of the day is dependent on the heat.
How to travel to Epirus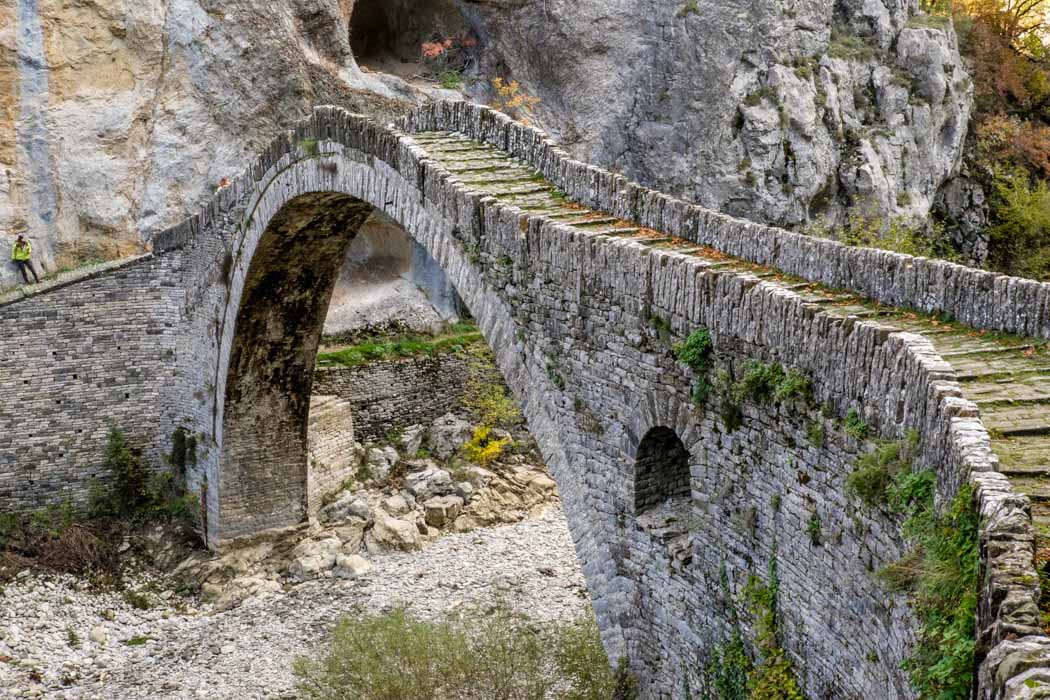 By car
A car is the easiest way to freely get around Epirus. Drive from Athens via Río–Andírrio bridge (direction to Patra) will take you about six hours. At the bridge turn right at Trikoupis Bridge and then drive through Mesolongi, Agrinio, Amfilochia and Arta, which is only 80 km far from Ioánnina. If you travel from Thessaloniki, you'll arrive to Ioánnina in 2.5 hours.
By bus
You can take a direct bus from Athens to Ioánnina, which will take about eight hours and you'll pay about $42 for a one-way ticket. The journey from Thessaloniki lasts about six hours.
By plane
There are plenty of local flights from Athens to Ioánnina by Aegean airlines and Olympic Airlines. A flight takes 45 minutes and costs $55 and up.
By boat
From Corfu it's three hours by a ferry (in a local bus) for $12 to Igoumenitsa and from there you can take a bus to Ioánnina (takes 1hour 15minutes and costs $8) or rent a car in Igoumenitsa.
Epirus is rough, yet rewarding. If you make an effort and overcome the initial difficulties of transportation, you'll earn some memorable prizes here: scrumptious food, energetic and curious people, wild and rocky nature, stone-paved streets and… good Greek vibes. This is what Epirus is about.
Have you ever been to Epirus or Greece? Would you prefer to explore the beaches or hike in the Vikos Gorge?
Disclaimer: Our trip to Epirus wouldn't have happened without the help of Visit Greece. Our opinions, village explorations, bridge crossings, and local smiles are our own.