Many people enjoy traveling and going on vacation. Aside from discovering new places, it can also boost your mood. You can also maximize the health benefits of being on vacation by planning it around wellness activities. Going on a wellness trip can give you the same pleasure as going on a regular holiday while reenergizing your body and refreshing your mind as well.
As one of the fastest-growing types of tourism, wellness travel promotes activities that will help improve your overall health. In addition, this can be a good time to try physical activities you want to incorporate into your daily life. It can even inspire you to take up new interests.
Wellness travel ideas
Traditionally, wellness travel is associated with staying in luxury spas and resorts. But that isn't your only option these days. There are various ways to go on wellness trips. You can plan one with a budget you are comfortable with. How about sharing travel costs by inviting friends or relatives to make it fun and more meaningful? Although it is an important consideration for any type of travel, your budget shouldn't stop you from incorporating wellness activities in your next trips. Here are some wellness travel ideas you can try.
Yoga Retreat
One of the most popular wellness travel ideas is attending a yoga retreat. You can join other yoga enthusiasts in enhancing your practice while getting the benefits of reducing stress, calming your mind, improving your flexibility, and strengthening your body.
Many retreats schedule yoga sessions in both the morning and evening to integrate the lessons of each practice throughout your day. In some venues, they have organic gardens where you can learn about having a balanced diet and how to prepare healthier foods. In some states like California, you can even enjoy practicing yoga by the beach for a more relaxing experience.
Spa Weekend
You don't need to wait until you can use all your vacation time to travel. You can maximize your weekend to visit a spa resort for your much-deserved break. You can stay in your home state and check out the best spas in your area. Getting spa treatments like massages can help boost your mood and enhance your overall well-being. It also has other physical health benefits like improving circulation and reducing muscle tension.
If you want to introduce a healthier diet, you can try going to detox spas. These facilities offer treatments like lymphatic stimulation and mineralizing mud rubs, which are believed to remove toxins from the body. Aside from traditional spa treatments like massages and facials, some spa resorts also offer guided meditation and Reiki healing as a way to relax the mind and improve the energy flow in the body.
Hiking Exploration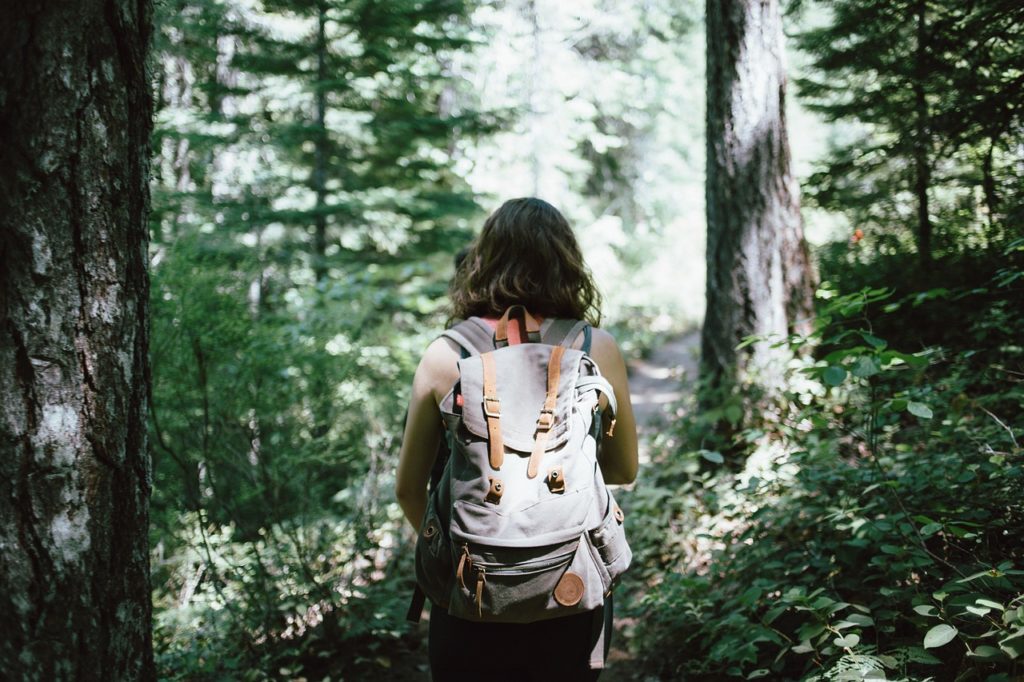 Hiking is a great way to be physically active and discover new places. It is a form of exercise that gives you the opportunity to appreciate nature's beauty. Many people prefer to hike in the spring season when the weather is just right and they won't have trouble with snowy trails like in the higher elevation in Colorado. But there are other destinations you can enjoy all year round. Arizona offers a diverse landscape that is captivating to explore on foot.
There are several day hikes you can access to see the natural features of Arizona like canyons, bizarre rock formations, and unique plant life in the Sonoran Desert. All these amazing views can also be very relaxing. This is why some people choose to stay in a drug rehab Phoenix residents trust or in a similar Arizona retreat rather than in a facility in their home state, so they can enjoy the tranquility the environment can bring any time of the year.
Hiking tips around the world:
Nature Therapy
Basking in nature has many mental health benefits. It also lets you breathe in the fresh air and receive ample amounts of vitamin D. Whether you are going for a walk in the forest or swimming in the lake, being able to touch a part of nature can help reduce stress and uplift your mood.
There are several resorts and cities you can stay in that are also near national parks. Resorts in Santa Fe and Boston allow you to stay in the city but be close enough to bask in nature whenever you want. Santa Fe in New Mexico is surrounded by a forest filled with pine, aspen, and juniper. In Boston, you can go whale watching in the harbor or visit nearby beaches.
Cycling Holiday
Aside from being a healthy exercise, cycling is another way to interact with nature. Riding a bike allows you to explore your chosen destination at your own pace. It is better for the environment than using a car and good for your overall well-being, too. Even if you are staying in your home state, you can explore local woods or forests. If you stay in the countryside, you can enjoy a leisurely ride. You can also dedicate a day as your cycling holiday and take a scenic route around town. You might discover new dining spots along the way.
Get more cycling tips:
You don't need to be a sporty person or to travel abroad to go on wellness travels. There are various places you can visit locally and fun activities you can try. Aside from enjoying the experience, it will also help your mind and body feel refreshed and rejuvenated. So when planning your next trip, consider traveling for wellness and enjoy the positive effects on your overall well-being.