Best Hikes in the World: Asia is the second part of the hiking series on this blog. If you missed the European top picks, read The Best Hikes in the World: Europe.
Now, time to have a look at some great Asian outdoor challenges and easy walks with breathtaking views!
Best Hikes in the World: Asia
Like it? Pin it!

India, Maharashtra: Tikona Trek
Duration: 2-3 hours
Best time to go: June-September (a monsoon season), otherwise September-March
Tikona fort trekking is a must do thing when you are anywhere around Mumbai, India. This trek is simply magical in monsoon season in the months of June to September. Pack a good pair of sneakers as it can get quite slippery when it rains.
This trek leads you through pleasant green fields where you can spot locals in colorful clothes working on the crops. There are two paths that lead to the top of the fort. One is easy and suitable for beginners. The other path is a little tough but the views are totally worth it should you decide to take it.
When we were trekking up at one point, I wished that time stopped and I could stay there forever standing in the middle of such lovely nature, green and pleasant all round with a slight drizzle falling on my face. It was such an magical experience!
Read more travel articles from Priya Rajendran on Glorious Sunrise, and follow her on Instagram and Facebook.
India, Uttarakhand: Chandrashila, The Moon Rock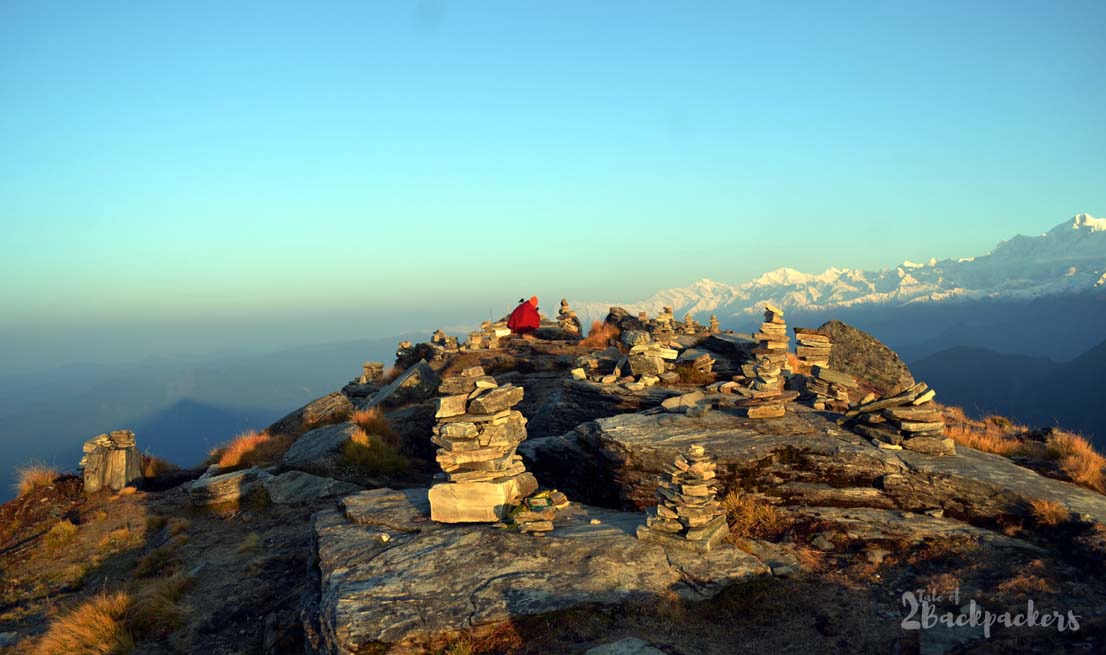 Duration: 2-3 hours
Best time to go: March – April
One of the most beautiful hikes in the Garhwal Region of India is the trek to Chandrashila. It is a moderate hike from Chopta in Uttrakhand to Tunganath, one of the highest and most revered temples of Hindu God Shiva. From Tunganath, it is another 45 minutes hike to the Chandrashila top.
The place has a different charm in each season. But the best time is during the spring in March and April when the entire place is ablaze with flaming rhododendrons.
You get to see the panoramic view of the amazing Himalayan ranges like Chaukhamba, Trishul and Nanda Devi from the Chandrashila summit. And if you happen to reach early, the sunrise is an added bonus. The hike is not very difficult, yet the views are so spectacular that you will simply feel to be on the top of the world.
A Tip: It is recommended to stay at Tunganath for the night so that you get to see the sunrise from the Chandrashila summit.
Read more travel articles from Amrita Sen on Tale of 2 Backpackers, and follow her on Instagram and Facebook.
Traveling in Asia? Get inspired by more travel articles: 
Indonesia, Bali: Mount Agung
Duration: 6-7 hours
Best time to go: April – October
Mt Agung is a 3000m active stratovolcano in Bali and is also the highest point in Bali and 5th highest in the whole of Indonesia. It is recommended to have a guide for this trek unless you are a pro climber. There are two routes to start the climb – The Besakih or Pura Pasar Agung trailheads. As I was going from Ubud, The Pura Pasar Agung trailhead was closer.
The lush green forest at lower elevation gives way to volcanic rock and ash as you climb up.The last one hour of the trek is steep and requires you to be on all fours.
Avoid climbing during the rainy season esp in January and February which sees heavy rains and potential landslides. Watch as the sky transforms itself into a myriad of colors as the sun comes up. You will start getting a view of the whole island of Bali once the sun is out and you will realize how high up you really are.
Read more travel articles from Gokul Raj on Plan. Save. Travel, and follow him on Facebook and Instagram.
Indonesia: Padar Island
Duration: 1 hour excluding the boat trip
Best time to go: April – October
Padar island is nestled in land of the dragons – Labuan Bajo in Indonesia. This amazing island can be reached by boat and its a 1 hour hike to the top.
Best time to visit is for sunrise or sunset which offers a 360 degree stunning, sunkissed view of the cluster of surrounding islands, which form Labuan Bajo.
Even though it is steep and sandy, the hike is moderate level,at the most. Hiking back down is tricky and you might expect to slip and fall, so try to get down before its too dark, or carry a torch light if you are feeling adventurous.
Read more travel articles from Jyotsna Ramani on Wander With Jo, and follow her on Instagram and Facebook.
Jordan: The Jordan Trail
Duration: 5 weeks
Best time to go: March – April
The Jordan Trail is an incredible 645 km path that cuts across Jordan, from North to South, eventually going all the way through Petra and to the mighty Wadi Rum desert. Walking the entire trail requires a minimum of 5 weeks.
The good news is that it is possible to walk portions of it. One of the most scenic parts is that which connects the historic village of Dana (at about 3 hours drive from Amman) to Petra, one of the most famous places to visit in Jordan.
This portion of the trail can be walked in 6 days, and the level of difficulty varies from an easy (though steep) downhill walk on the first day, when going from Dana to Feynan, to the tougher 18 km portion that connects Feynan to Al Bustan.
Some portions of the trail are well marked, though others are almost impossible to find. Therefore, it is better not to embark on this hike alone, and to hire a local guide.
Read more travel articles from Claudia Tavani on My Adventures Across The World, and follow her on Facebook and Instagram.
Hong Kong: Dragon's Back
Duration: about 4 hours
Best time to go: all year round
The Dragon's Back is the most famous hike in Hong Kong. It is a relatively easy hike, with fabulous views – and it ends on a beach. What more could you ask for? After the initial ascent of around 200m, it is an easy ramble along the undulating spinal ridge of the mountain, which gives the 'Dragon's Back' its name. The hike is renowned for its fabulous views – over beaches and out to sea on one side, and over the mountains to the other.
The highest point of the trail is Shek O Peak at 284metres, and from here you have views in all directions. The Dragon's Back hike finishes on the beach in Big Wave Bay, where you can rehydrate to the sound of the crashing waves.
Read more travel articles from Marianne Rogerson on Mum On The Move, and follow her on Instagram and Pinterest.
Hong Kong, Kowloon: Lion Rock
Duration: 2.5 – 4 hours
Best time to go: all year round
One of my favorite things to do when traveling is to get outside and find a hiking trail. When people hear of Hong Kong they don't necessarily think of great of hiking but there are some amazing trails both on the Hong Kong Island and Kowloon.
My favorite is the Lion Rock hike on Kowloon, it leads you to the most epic view of Hong Kong. The hike is relatively easy we've seen people of all ages hiking it, the trail is very well marked and paved. It's best to go early in the morning before the heat comes.
Always check the weather before heading to the start of the trail it's best to only go on a dry and clear day. If it's rainy and foggy you won't see much. Definitely, put Lion Rock on your Kowloon itinerary.
Read more travel articles from Hannah Lukaszewicz on Getting Stamped, and follow her on Instagram and Facebook.
Japan: Mount Fuji
Duration: 12 hours – one day
Best time to go: summer
If you want to hike in Japan, there's no better choice than its highest mountain: Mount Fuji. It is a well-known symbol of Japan, and one of its three holy mountains. Only open for hikers during the summer season, it is a difficult ascent for many reasons.
First, it's over three thousand meters above sea level. Secondly, the switchbacks up and down aren't easy. But there are huts along the way to buy food or stay overnight, as well as vending machines at the top. While you can do the hike in 12 hours, most spread it out and stay overnight so they can see the sunrise. And despite the early morning hike up in the dark, it is well worth the effort.
For those who like souvenirs, there are also temples on top where you can get amulets or a hiking certificate at the post office.
Read more travel articles from Nam Cheah on Laugh Travel Eat, and follow her on Instagram and Facebook.
Kyrgyzstan: Turgen-Ak Suu hike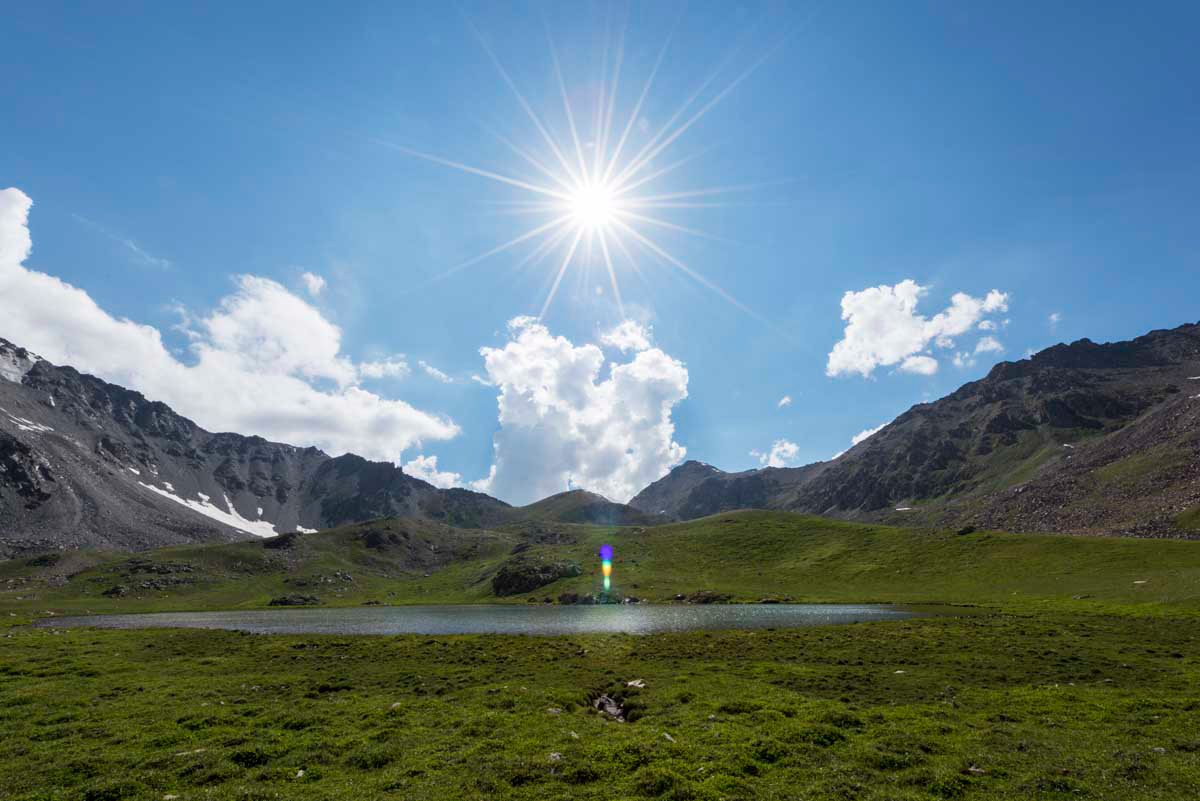 Duration: 3 days
Best time to go: late June – late September
The three day-two night Turgen-Ak Suu hike in Kyrgyzstan was truly one of the best hiking experiences of my life. Nowadays, hiking is becoming more and more popular so it's hard to find places that are truly unspoiled, where you're able to connect with nature and enjoy the silence – but in Kyrgyzstan, you can!
The hike is located in the Tien Shan mountains, not far from the city of Karakol, and it can be done between late June and late September – earlier or later you're likely to find snow. It's a challenging hike because of the altitude – most of the time you'll be walking higher than 3000 meters, and there are two passes to cross that are over 3500 meters high. There's no 'path' to speak of, for this reason we recommend hiking with a guide.
Read more travel articles from Margherita Ragg on The Crowded Planet, and follow her on Facebook and Instagram. 
Malaysia: Penang National Park
Duration: 4-8 hours
Best time to go: March-October
Penang National Park (Malaysia) has 2 main hiking trails going from the entrance Monkey Beach and Turtle Beach. Both trails are wonderful allowing you to enjoy the amazing tropical forest of the park. Though a bit different, Turtle Beach is more secluded and the trail goes right through the forest and monkey beach has more people and the trails goes always by the shore!
Obviously, you are thinking I want to see both! The problem is that usually one has to choose between them because they aren't connected and are two long to walk one way and back to both beaches, and actually enjoy it. However, we discovered that you can hire a taxi boat between the beaches and then you can go through one trail and return in the other!
Both trails are easy to medium difficulty, where you may have to pass through a few fallen trees and walk in a rough path. However, the main problem could be the hot humid weather so take lots of water!
Read more travel articles from Jorge Bastos on Couple RTW, and follow him on Pinterest and Facebook.
Myanmar: Kalaw – Inle Lake hike
Duration: 3 days
Best time to go: November – February
This 3-day hike is one of the most memorable things you can do in Myanmar. Starting from the former British hill station of Kalaw, it goes all the way to Inle Lake through the mountains of the Southern Shan State.
The trek is reasonably easy, with the odd hill and plenty of views of mountains and valleys stretching across the landscape. But the best thing about this trek is the hill tribe villages it takes you through. Stopping to rest in the villages gives you the opportunity to interact with the locals and they may even invite you for a cup of tea. Overnight can be spent either in a homestay with a local family or at a monastery.
I did this trek in September and some sections of the path were very muddy, so I would recommend doing this trek outside of the rainy season.
Read more travel articles from Teresa Gomez on Brogan Abroad, and follow her on Instagram and Facebook.
Nepal: The Annapurna Circuit
Duration: minimum 12 days
Best time to go: October-November, April-May
The Annapurna Circuit is located in Nepal, a seven hour bus ride from the tourist town of Pokhara. Twelve days will be the minimum time period safely needed to complete the trek. Though, this can be easily extended or lessened thanks to side treks and jeeps in the beginning at Besisahar.
You can opt for Everest Base Camp Trek – 8 Days or Short Annapurna Base Camp Trek (5-6 Days)  .
To trek the Annapurna Circuit you should have a decent level of fitness as it is very physically demanding on your body. Over the weeks you will ascend to a maximum altitude at Throng La Pass of 5416m, this is the highest trekking pass in the world.
The best time to visit is either October to November or April to May, allowing you to avoid any hot or cold temperature extremes. On the trek, you will see many amazing views of the Annapurna mountain ranges, local yaks, mountain goats and get to stay in comfortable teahouses owned by locals.
Read more travel articles from Tasha Amy on Backpackers Wanderlust, and follow her on Instagram and Facebook.
Nepal: Jiri – Mt Everest Base Camp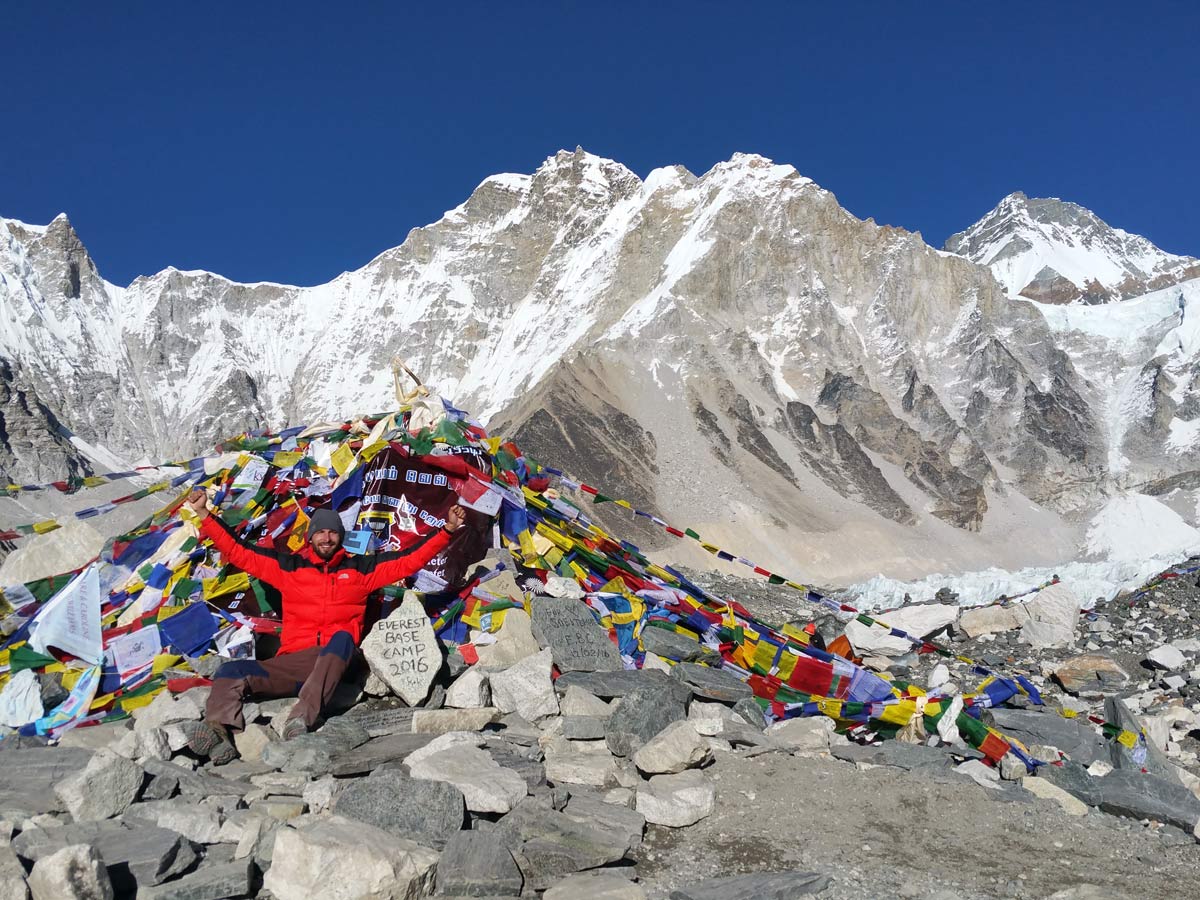 Duration: three weeks
Best time to go: November
Most people who want to trek to the Mount Everest Basecamp take a flight from Kathmandu to Lukla, one of the most spectacular and dangerous airports. You can however also take the old route from Jiri which adds another week of trekking to your trip.
The route Jiri to Lukla is quite hard because the days are long and it is continuously going up and downhill. I sometimes trekked for more than 7 hours. It is however 100% worth it. The landscape is amazing, you get the chance to experience the local culture and in contrast to the second part starting in Lukla you will not meet a lot of other tourists.
The best time to go is in my opinion mid November when the season is ending. It might get already really cold during the nights however the view during the day compensate for it and you will not have any problems finding a teahouse for the night.
If you plan on more adventurous trip, check out the Everest Base Camp Trek.
Read more travel articles from Tim Kroeger on Universal Traveller, and follow him on Pinterest and Facebook.
Pakistan: Nanga Parbat Base Camp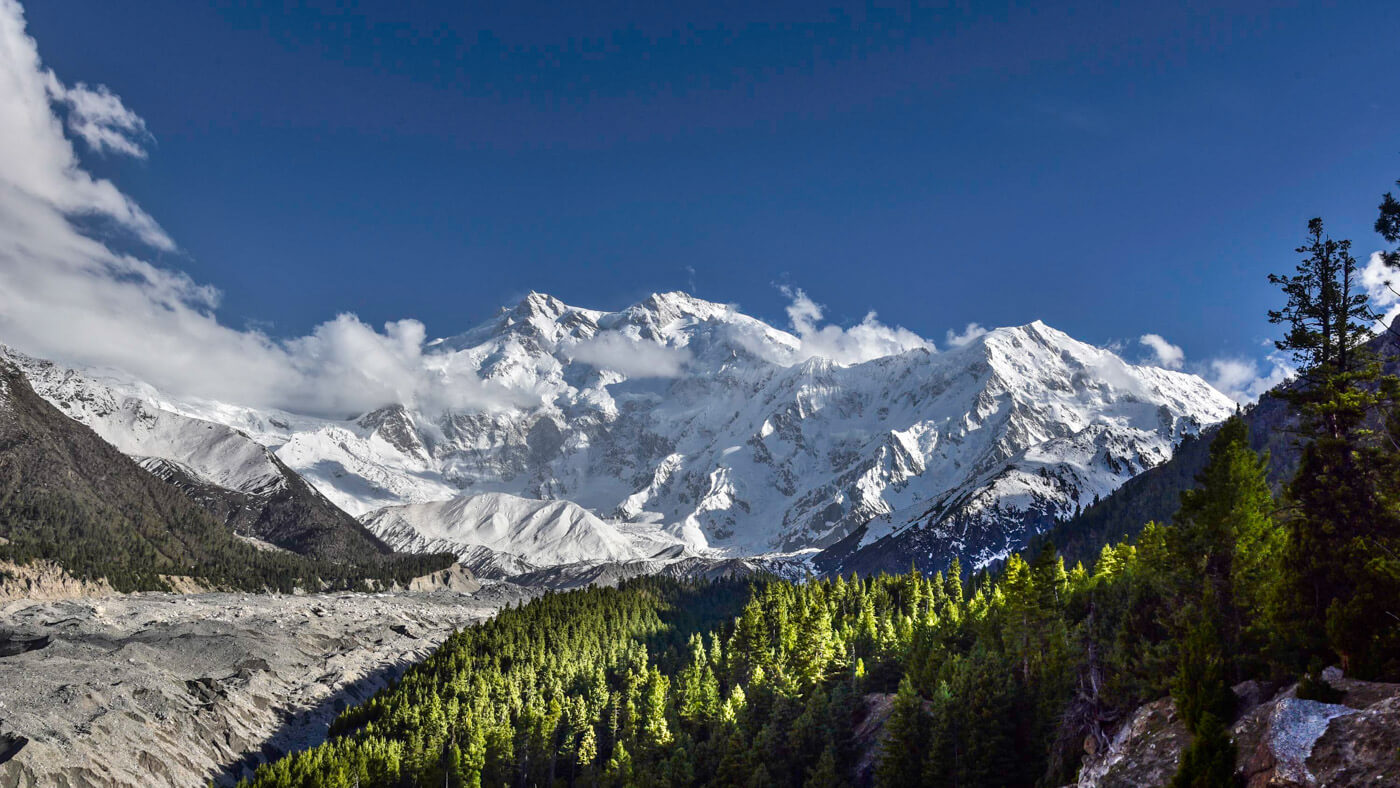 Duration: 6 hours
Best time to go: June-September
Located in Gilgit-Baltistan, in the heart of the Pakistani Himalayas, Nanga Parbat is an 8,125 meter high mountain that figures as the eight highest peak in the world. Often called the Killer Mountain, Nanga Parbat has taken the life of dozens of climbers who tried to climb it unsuccessfully. This is considered one of the most difficult mountains to climb in te world.
However, despite its bad reputation, it turns out that the Killer Mountain has the most accessible base camp from all the 8,000's summits, as it is located only 6 hours walking from Fairy Meadows, a green lush plain accessible by car from where people organize treks to Nanga Parbat.
Nanga Parbat Base Camp is not only an easy and beautiful trek but also, it is a real off the beaten track destination that very few foreigners have ever had the chance to experience.
Read more travel articles from Joan Torres on Against The Compass, and follow him on Instagram and Facebook.
Philippines: Mount Daraitan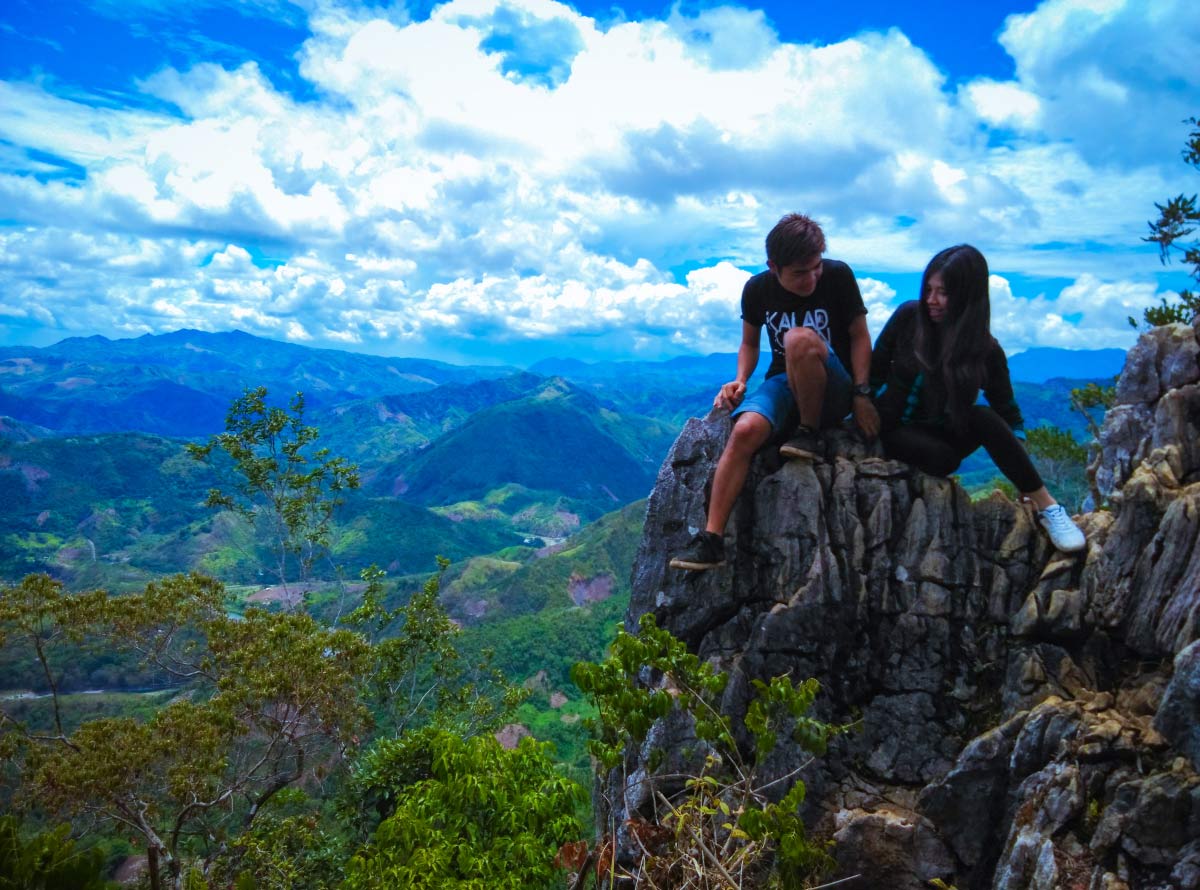 Duration: 3-4 hours
Best time to go: March – May
Mount Daraitan is located in the province of Rizal. Bloggers and other people say that the difficulty of hiking this mountain is 6/10, and even more difficult when it rained.
The best time to climb up this mountain is summer (March – May in the Philippines) early in the morning to witness the sunrise and the mesmerizing sea of clouds as it fades away when the sun is up. What makes this mountain extra special when you are on the summit is that this is the only place you can see the heart shaped river in the ground.
Also, this is where I and my current girlfriend started. Maybe because of the heart-shaped river? We don't know.
Read more travel articles from Jerny Destacamento on The Jerny, and follow him on Instagram and Facebook.
South Korea: The Philosopher's Hike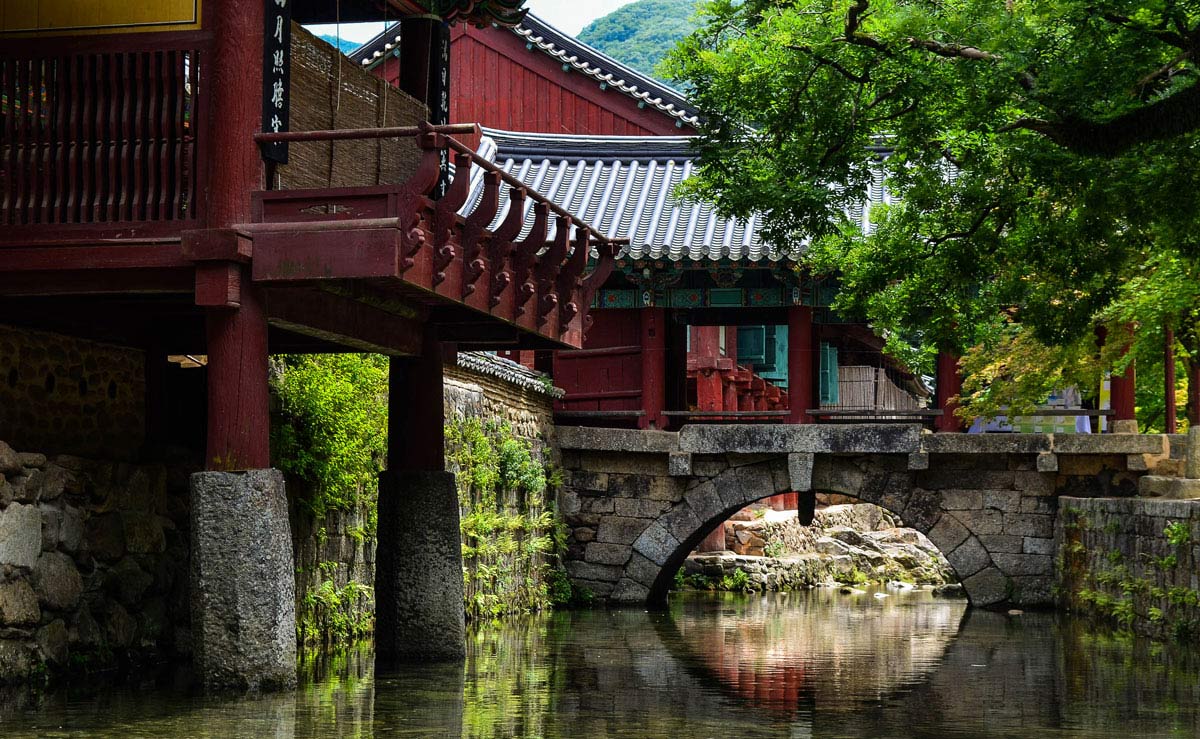 Duration: 2 hours
Best time to go: all year round / fall
In South Jeolla Province (Jeollanam-do), Suncheon's Jogyesan Provincial Park host a path referred to by locals as the Philosopher's Hike. The beautiful walk connects two Buddhist Temples—Seonamsa and one of the Three Jewel temples, Songgwangsa.
Both are worth visiting alone but this 5 kilometer-ish hike through the forest can show you both in a relatively short time. This walk runs about 5 kilometers and pretty easy to navigate, as long as there's no snow, as we found the first time we visited.
There's even food about halfway along the hike, where you can eat bori bap—a powerful dish of rice and mixed vegetables—and some jeon, a pancake packed with seafood and veggies as well. This hike might not be as well known as others in South Korea but it's definitely worth a try throughout the year, though fall would be the most beautiful.
Read more travel articles from Carl Hedinger on Travel Through Life, and follow him on Instagram and Facebook.
Sri Lanka: Ella Rock
Duration: 3-4 hours
Best time to go: December-March
One of my favorite hikes in the entire world is up Ella Rock in Sri Lankan hill country that provides you with stunning views of a mountain range and the town of Ella once you reach the summit.
The main difficulty, though, is not hiking itself, but finding the trail since there are almost no signs. The best way to start is by following the railway tracks from the town of Ella. Walk south until you come across a turn to the left and a path leading to a bridge.
Nowadays, locals often approach tourists who are lost on the trail and offer to guide them up for Rs 2000-3000 ($15-20). You can find the way up on your own eventually, but a guide will definitely make your life easier.
The trail is easy during the first two thirds of the way, snaking through tea plantations and forest. The last stretch of the path is steep and strenuous. Make sure to wear proper shoes, the path gets slippery (I experienced it personally; sliding down on my behind wasn't fun). Try to do the hike early to beat the crowds and before it gets too hot.
Read more travel articles from Yulia Dyukova on The Foodie Miles, and follow her on Instagram and Facebook.
Thailand: Khao Ngon Nak (Dragon Crest), Krabi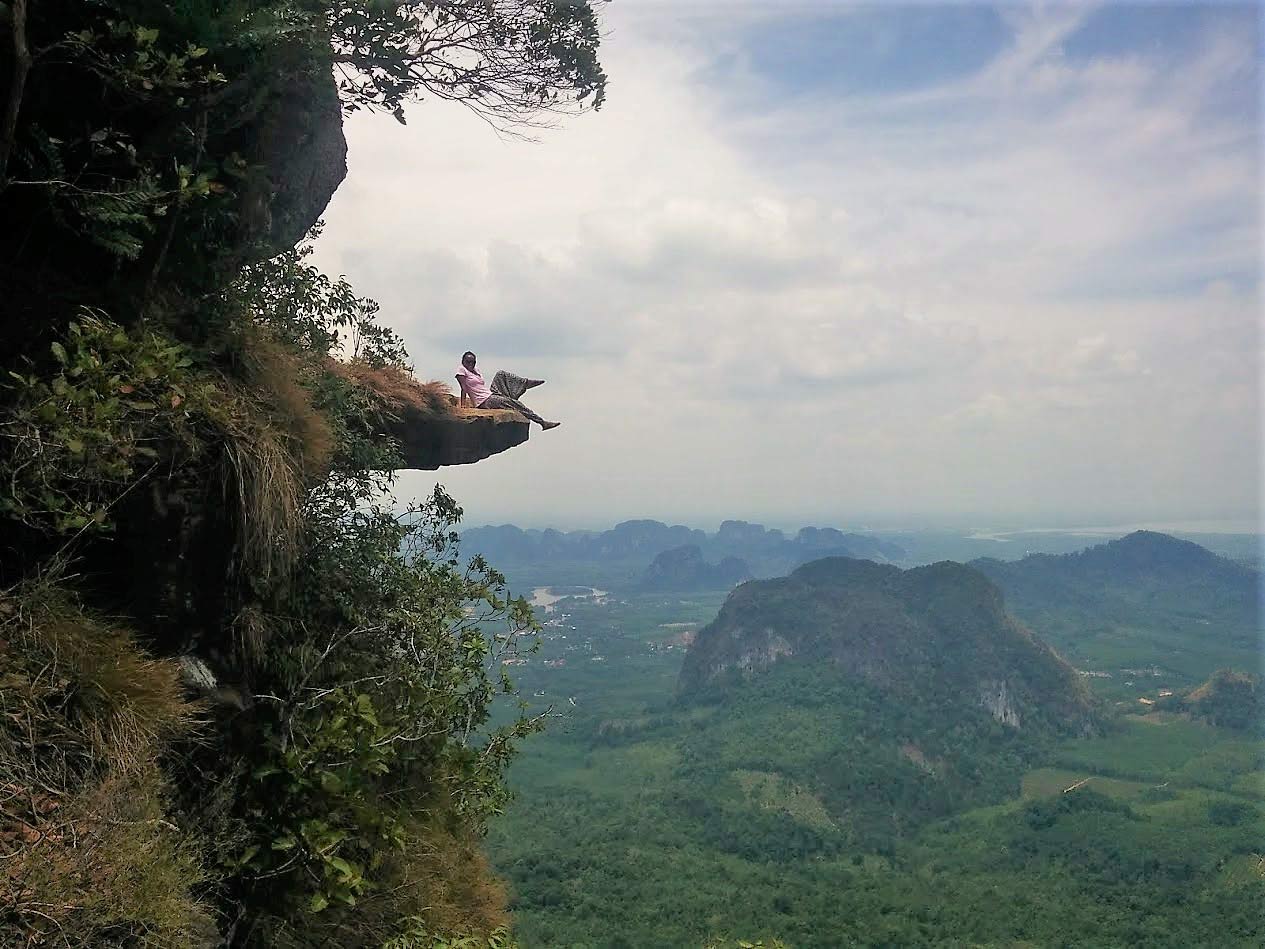 Duration: 2-3 hours
Best time to go: November – March
Khao Ngon Nak or Dragon Crest Mountain which is situated in Baan Nhong Thali, a 30-minute drive from Krabi town in Thailand. The hike is at 3.7km with 565 meters above sea level.
The path is short with an easy access on its first few meters but at the middle of the trek, the steep was a bit difficult, as you need to climb on huge stones to get to the peak. The best time to climb is in between November – March, if you come in between April and May, expect high humidity and dry area.
I highly recommend the place when you are in Krabi because the panoramic view at the top of the hill will welcome you with the abundant flow of Krabi town, delighting the view with the limestone karsts and its landscape, the green palms surrounding the area makes the whole town so energetic fueling the heart with its pure happiness.
Read more travel articles from Ferna Mae Fernandez on Everywhere With Ferna, and follow her on Instagram and Facebook.
Turkey: Love Valley / Zemi Valley in Cappadocia
Duration: 4-5 hours
Best time to go: all year round
Imagine hiking through a valley with giant mushrooms! Yes, this is exactly what you will find if you decide to visit Cappadocia in Turkey. This area has many hiking trails and I attempted one of the smaller ones while I was there. Zemi Valley hike may not be as popular as other hikes in this area but is as gorgeous as the others, if not more.
The start point of this hiking trail is very close to Göreme open-air museum and stretches for a little more than 5 km. It can be very sunny during the day and can be uncomfortable to hike here in the heat.
I suggest you attempt this hike around the sunrise time and you may just get to witness a stunning spectacle of hundreds of hot air balloons in the sky.
Zemi valley can be visited throughout the year and there is not one particular best time to visit. If you visit during summer months, then please start your hike as early as possible to avoid the mid day heat. Mornings can get very cold, even in summer so don't forget your jacket. Winter months are magical in Cappadocia, specially when there is snow.
Read more travel articles from Sonal Kwatra Paladini on Drifter Planet, and follow her on Facebook.
Vietnam: Phong Nha-Kẻ Bàng National Park – Hang Son Doong Cave
Duration: 4+ days
Best time to go: February-August
I've been on countless hikes in dozens of countries around the world and my favorite one is still trekking through Vietnam's Phong Nha-Kẻ Bàng National Park to Hang Son Doong, the world's largest cave.
This trek is of moderate difficulty and exclusively available through Oxalis tours with a hefty price tag. But it's well worth camping out in this massive cave and watching clouds form over the two jungles that have grown inside the cave!
Make sure you're ready for an adventure because you'll trek through waist deep rivers before donning a helmet and harness to descend into Son Doong where you'll see some of the most beautiful landscapes I've ever seen on this 4+ day hike!
Read more travel articles from Michael Still on Live Travel Teach, and follow him on Facebook and Instagram.
Like it? Pin it!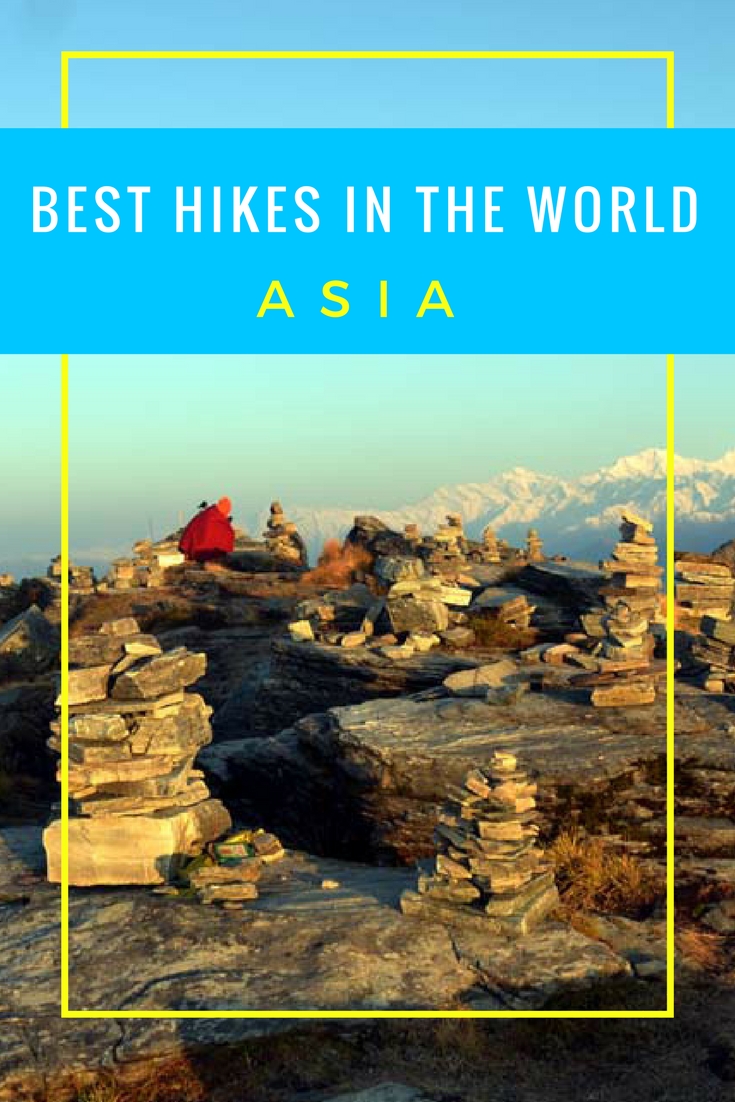 Have you done any of the hikes mentioned above? If not, which path would you recommend hiking to? Inspire others, and leave your tip in the comments below.