To help you out with the decision where to stay in Antwerp, we've put together a list of neigbourhoods and the best hotels in the city.
Antwerp is often left out when planning a trip to Belgium. Touristy cities like Brussels or Bruges easily obscure trendy towns of Antwerp or recently re-discovered Ghent.
However, from what we've experienced in Antwerp, it's a vibrant, extraordinarily creative city full of history, so you're doing yourself a favor by staying here longer, and exploring it for more than a day away from Brussels.

If you are interested to know where to stay in Antwerp, we recommend some of the best hotels for different budgets.
When we travel, we book our hotels through TripAdvisor, one of the best websites to compare prices.
We also use a lot AirBnB to book local apartments. If you have never used AirBnB before, you can have a $40 discount for your first booking through this link.
Always make sure you travel with travel insurance! Be adventurous, but not careless.
Check out some of the most reliable insurance companies out there: True Traveller if you're European and World Nomads if you're from elsewhere.
If you love animals and you prefer going local during your travels, try housesitting, which is an amazing way to travel the world while taking care of the pets whose owners are on vacation. If you use TrustedHousesitters with this link you'll get $20 discount on annual membership.
Where to stay in Antwerp?
Where to stay in the Antwerp Historical Center
This is one of the best neighborhoods to stay in Antwerp if your goal is to catch up with sightseeing. The old town is full of museums, lively squares, and a number of cafes, restaurants, and beautifully renovated bed & breakfasts in historical houses.
The area is very walkable, and you can easily access the riverbank. It's also safe and quiet at night.
We stayed in this family-run boutique hotel for three nights, only a minute walk from the main square Grote Markt.
The luxurious interior with elegant decoration made us feel comfortable, as well as the immense space in the bedroom and bathroom. Hot tub, solid wooden writing table and sofa were also part of the room. Our room faced a small courtyard and a garden, so it was absolutely quiet during the whole day.
The breakfast is served in the dining room furnished with antique plates and furniture. If you're looking for some insider tips on the city, ask the owners. They are extremely helpful, and knowledgeable, since Carl has worked at one of Antwerp's museums. Check the latest price.
Luxury > Hotel 'T Sandt
Spotless, spacious rooms with an incredibly homey touch. The suites and rooms are bright thanks to big windows. Excellent location near the Grote Markt, good breakfast included. Check the latest price.
Mid-range > Aplace Antwerp City Flats & Suites
Very tastefully decorated rooms and apartments in vintage style with modern elements. Apartments also feature a fully equipped kitchen. Pets allowed. Check the latest price.
Budget > B&b Kamers Aan De Kathedraal
Unusual and affordable bed & breakfast in the historical center of Antwerp. You can choose from rooms with shared or private bathrooms. The property is a renovated building from the 16th century. Check the latest price.
Things to do in Antwerp Historical Center
Visit Museum Plantin-Moretus
Get a pint at the Witzli-Poetzli while enjoying jazz music or check out the the quirky Elfde Gebod
Hang around the Groenplaats or Grote Markt Square early in the morning
Enter the Cathedral of Our Lady
Traveling to Belgium and Europe? Get inspired by more travel articles:
Where to stay in Het Zuid (the Southern District)
It's trendy, modern, and very suitable for expats and young people fancying nightlife and art. The southern district aka Het Zuid is a renovated neighborhood with plenty of bars, local restaurants, galleries, and museums.
Het Zuid is well connected to the city center and train station by public transport. We stayed here for a few nights and loved it here for its laid back vibes and a running path along the river.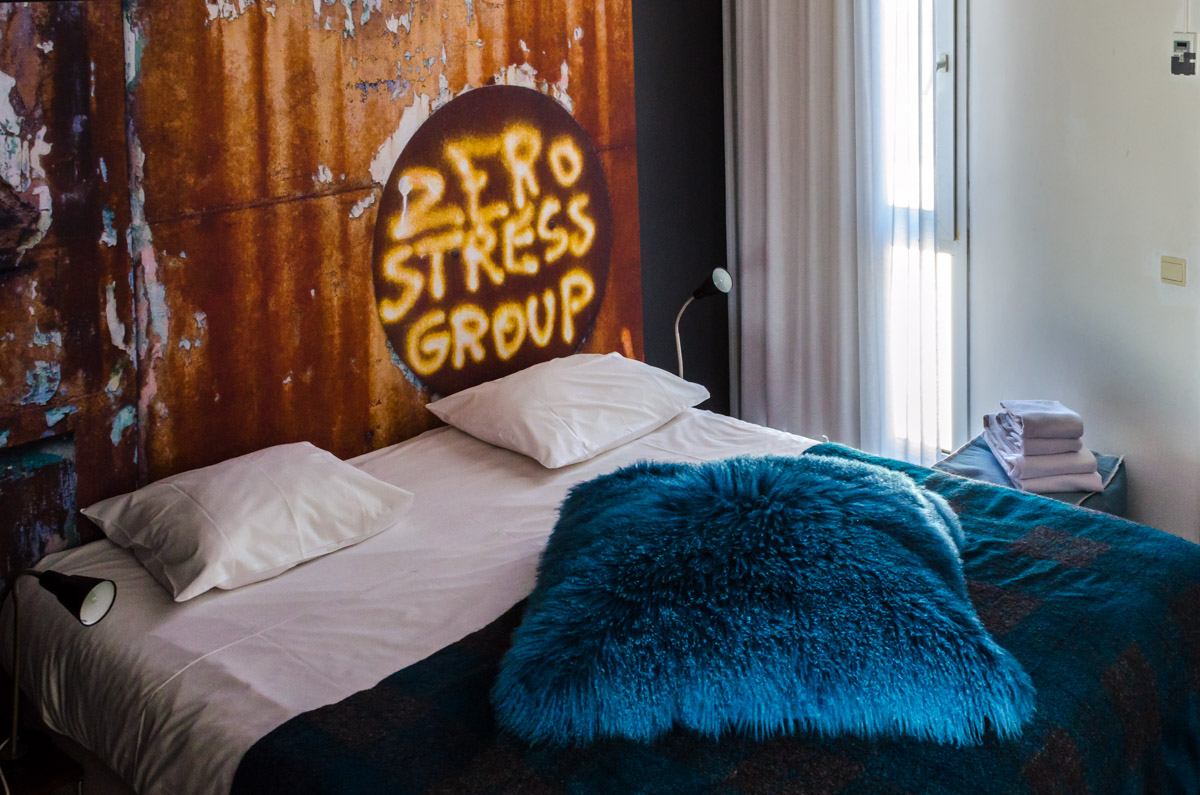 In case you prefer cooking your own food and are hoping for some privacy, The Soul would be the best place to stay in Het Zuid. Modern studio with vintage interior offers an equipped kitchenette with a dining corner and comfy sofa, (which we found great after walking the city all day).
The apartment is located right in the heart of the south district, surrounded by many cafes and restaurants. By the way, you can grab a coffee, breakfast or lunch at the atmospheric Soul Cafe. In case you decide to cook, there is a big grocery shop within 5 minutes walking.
Our studio was clean, with a separated bedroom, bright seating area with a dining table and kitchenware, and a private bathroom. The place is also run by welcoming and easygoing owners. Check the latest price.
Luxury > The Glorious Inn
In case you're wishing for some extraordinary place to stay in Antwerp, check it out here. Thematically decorated rooms, classy furniture, and a very quiet location.
We stayed here only a night, but enjoyed the funky atmosphere of the room with a Sleeping Beauty theme. We won't spoil the surprise, but the room was full of secret hints related to the fairy tale. You better come and check for yourself.
It featured a large and very comfy bed, a tea table with plenty of herbal choices. The highlight of the room was a bathroom with an enormous bathtub, candles, and high-quality toiletries.
Spoil yourself, and if you come during the week, make sure to have dinner in their restaurant downstairs. Check the latest price.
Mid-range > Maison Emile
Stylish, modern, and clean rooms with a rich healthy breakfast. It features double and single bedrooms. Check the latest price.
Budget > Le Sud
Very affordable and clean budget option with different types of rooms with shared or private bathrooms. Check the latest price.
Things to do in Het Zuid
Visit the exhibitions at the museums located here:
Check out the modern architecture of the Court of First Instance of Antwerp
Check some great activities and tours to do in Antwerp:
Where to stay in the Jewish Quarter in Diamond District
The area near the Central Station is the oldest diamond center in Europe, and rumour has it they were playing around with diamonds long before the first traders in Hong Kong or New York.
Stay around on Friday or Saturday, and you'll see the Jewish community walking to and from the synagogues here. Currently, more than 80% of the Jews in Antwerp are involved in the diamond trade.
There are more than 1500 companies involved in selling, cutting, and polishing diamonds in the city, and you can check out some of them on Pelkinstraat Street near the railway station, or in the boutique shops on the Appelmansstraat, Lange Herentalsestraat and Vestingstraat streets.
Always ask for the GIA (Gemological Institute of America) grading report when buying a gem. Read more about the history of Jews in Antwerp.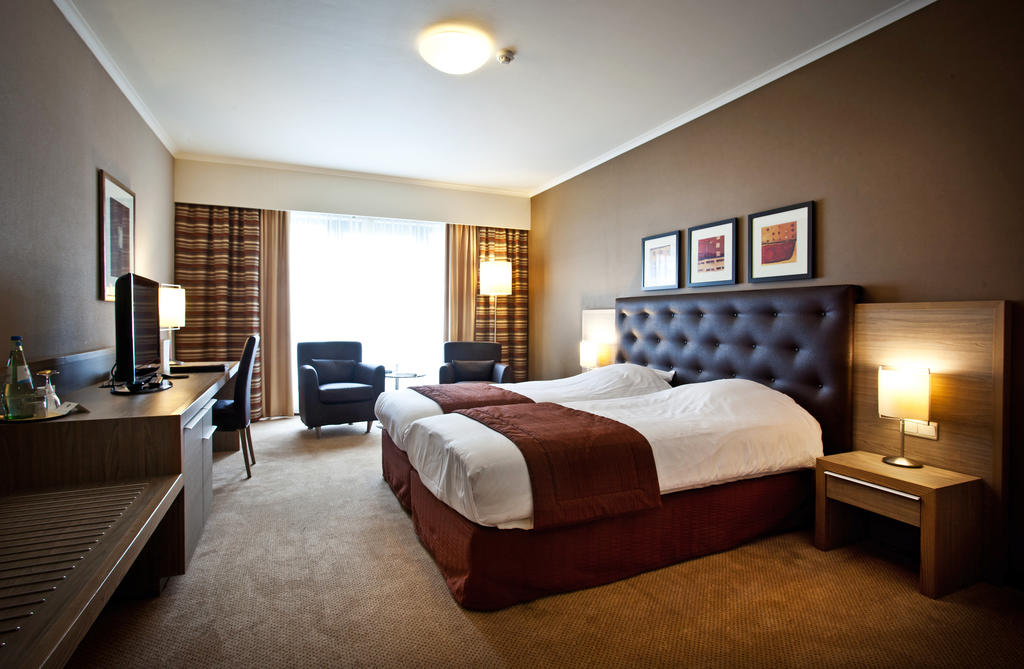 Located right in the center of the Diamond district, a couple of minutes walking from the Central Station. Luxurious 4-star hotel with an indoor pool, spacious rooms with writing desk. Suites available. Check the latest price.
Luxury > Park Inn by Radisson Antwerpen
Spacious and super clean rooms, some of them with a great view. The hotel features a gym, and you can use sauna and swimming pool at the Health Club that is 100 m away. Check the latest price.
Mid-range > Hotel Indigo Antwerp – City Centre
Incredibly cosy rooms and common area, decorated with a great taste and sense for interior details. Very kind staff and excellent breakfast! Check the latest price.
Budget > Eden Antwerp
Simply decorated in pastel colors, and for a very reasonable price considering the proximity to the main railway station. Free tea/coffee station available. Check the latest price.
Things to do in Diamond district
Check the architecture of the railway station in case you haven't arrived by train
Go to the Stadtpark and have a picnic here. Great for kids, the park offers some playgrounds
Book your ticket for a performance in the stunning Flemish Opera
Have a peak in some of the diamond stores in the Diamond District
Where to stay in Sint Andries
Rough and poor area in the past that has become a shopping area with lots of cafes now. Popular for its vintage vibes, great proximity to the centre and best Antwerp attractions. Safe and lively Southern neighbourhood in Antwerp.
Floris Hotel has a Norman façade and colonial-style interior. They've got an indoor swimming pool, a fitness area, with Wi-Fi all throughout. They have a hotel bar and a fireplace for winter.
Their rooms have LED flat-screen TV, Wi-Fi, and a work desk is provided in all rooms. Modern decoration, hardwood floors, and an en-suite bathroom. Continental-style breakfast with pastries are served each morning. Check the latest price.
Luxury > Maison Nationale City Flats & Suites
Ultra clean, beautiful, bright, and spacious rooms designed in black & white minimalistic style. Possibility to prepare your own food with the kitchenware. Check the latest price.
Mid-range > Kaai11
A luxurious option for a mid-range budget. Situated near the Schelde River, most of the rooms have awesome views. Modern & elegant interior. Some suites come with a fully equipped kitchen. Check the latest price.
Budget > Antwerp Cental Youth Hostel
Very cool place in a great location. Simple and clean with twin, quadruple, or dormitory rooms, all with private bathrooms. Buffet breakfast included. Check the latest price.
Things to do in Sint Andries
Visit MoMu Fashion Museum
Go for a graffiti hunt. Read this article to get inspired.
Walk through the summer Markt van Morgen market & do some shopping here
Visit St Andrew's Catholic Church from the 16th century
Spend a couple of hours at the incredible Plantin-Moretus Museum of printing
Vintage lovers, head straight to the Kloosterstraat Street
Check some great activities and tours to do in Antwerp:
Where to stay in Het Eilandje
Het Eilandje means "Little Island," and currently the area is boasting with loads of cafes, and some of the most distinct museums in Antwerp: MAS, which is a highlight of the Het Eilandje, and Red Line Star – a museum dedicated to the emigration waves that brought millions of European overseas, and the iconic Port House of Zaha Hadid.
It's a cool area to chill out, enjoy an afternoon coffee, and make your artistic soul happy.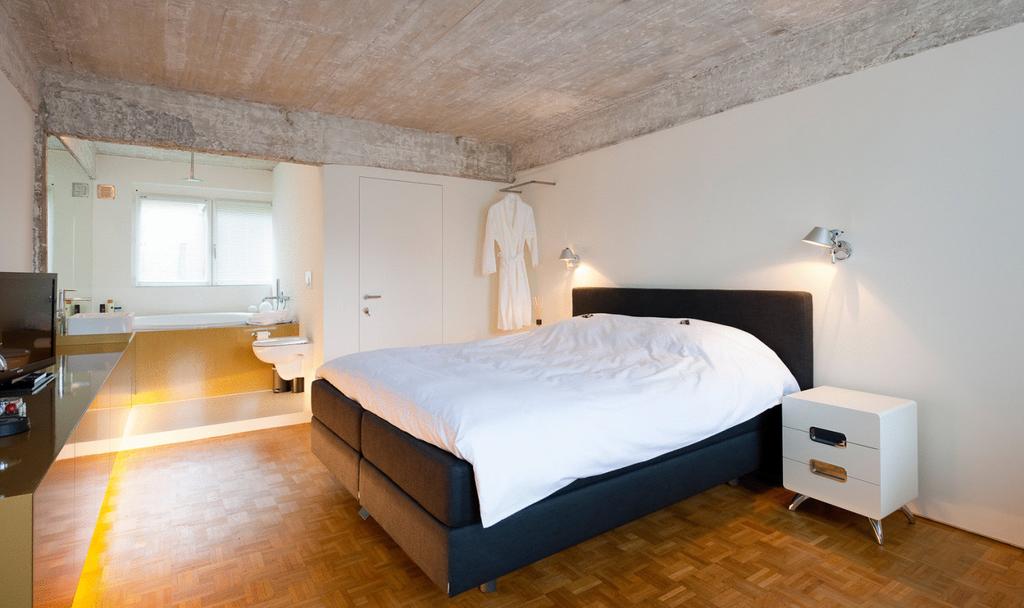 Original modern room with minimalistic décor. Clean and spacious rooms feature a shower or a bath. Very good breakfast included. Check the latest price.
Luxury > B&B [email protected]
This is something quite different. High ceilings, futuristic white design with a jacuzzi in the room. Great breakfast! Check the latest price.
Mid-range > Best Western Hotel Docklands
Modern rooms of a 3-star hotel, some of them with harbour views and a balcony. Very friendly staff. Some rates include delicious breakfast. Check the latest price.
Budget
The area doesn't really offer budget options, but you can find a budget accommodation not far from Eilandje.
Condo Gardens Antwerp
Simple, clean studios with a kitchen, great location for a very reasonable price. Check the latest price.
Things to do in Eilandje
Where to stay in Borgerhout
The area doesn't have the best reputation, but only because of its multicultural nature, as it's a home to 90 different nationalities.
On the other hand, if you're looking for a bit of an "underground," creative area with music festivals, quirky bars, and a Moroccan & Turkish minority, which means great food, head to the Borgerhout.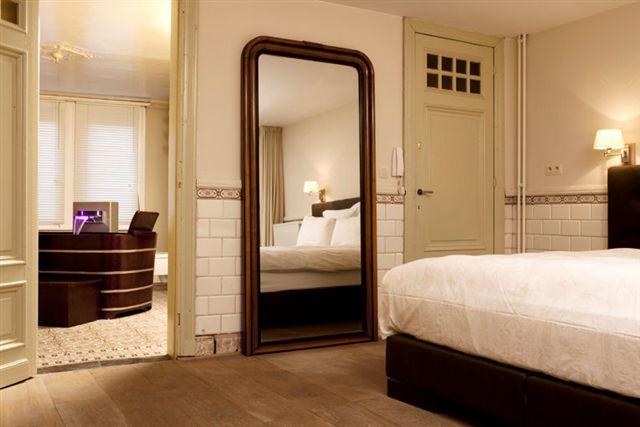 Very stylish and comfortable B&B. You can stay either in an apartment for 2-4 people with kitchenware, or in a double room. Located in a beautiful old mansion from 1907. Minimalistic design with soothing feeling. Check the latest price.
Luxury
There aren't any top luxury hotels in the area, although the B&B mentioned above can be considered a high-end choice of accommodation in Borgerhout.
Mid-range > Leonardo Hotel Antwerpen
Large, impeccable rooms with lots of sunlight, very tastefully decorated. The room also features a seating area, a work desk and a mini bar. The facility has a modern bar serving Belgian beers and 2 computers with free Internet access in the lobby. Check the latest price.
Budget > The Ash Antwerp Student Hostel
The Ash Antwerp Student Hostel is a comfortable and modern hotel with a common area and lounge, a garden and a library. Check the latest price.
Things to do in Borgerhout
Spend an evening at one of the performances in De Roma, an amazing cinema from 1920's.
Go for a free yoga class in Krugerplein Square on Saturday (from 24th of June – 9th of September from 10 am to 11 pm)
Check out the gigs at the TRIX Muziekcentrum
Where to stay in Deurne
Located in the east of Antwerp, famous mostly for its huge green area: the Rieverenhof Park. It's the area of townhouses, and it's not popular among tourists as it lacks Antwerp's cultural vibes. However, it's a good option if you feel like staying out of the city center.
There's great cycling infrastructure. For the best Antwerp attractions you'll need to take a tram or a bike to the city center. Or… go local and visit some of the Deurne's cultural events.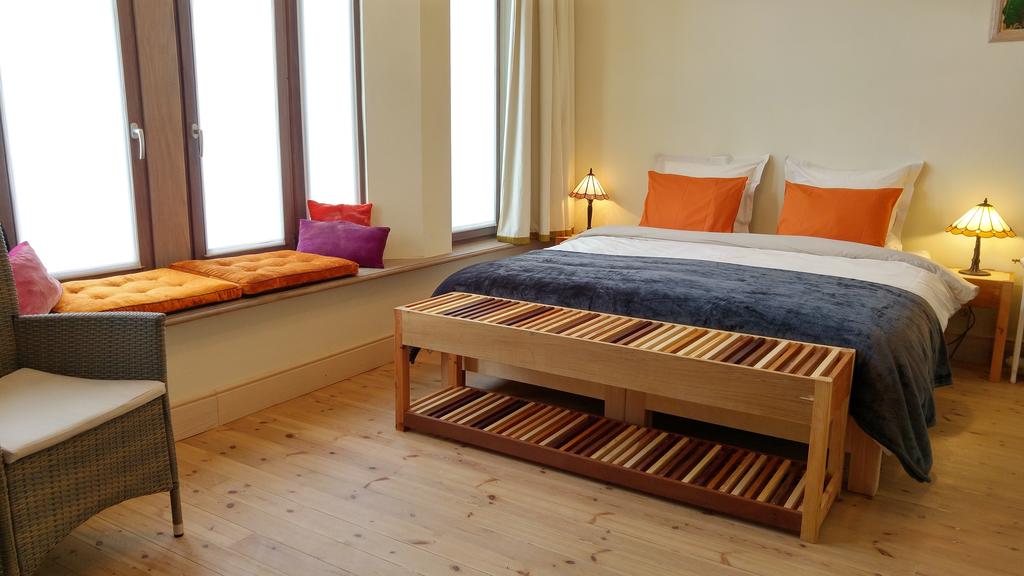 Elegant & artsy rooms, some of them with a seating area. The place has a lovely garden, and delicious breakfast included. Very pleasant hosts. Check the latest price.
Mid-range > TRYP by Wyndham Antwerp
Modern & simple design, located in a quiet area. Features multilingual staff, on-site laundry facilities, and dry cleaning/laundry services. There is a bar and lounge on-site where guests can grab a drink and unwind. A common entertainment area and parking space is also provided. Check the latest price.
Things to do in Deurne
Where to stay in Zurenborg
Residential, trendy, silent and … the pricey area of Antwerp with convenient public transport. It's popular for its art nouveau architecture. Over 170 houses in the neighborhood have the status of protected monuments, and most of them were built in 1900's.
Zurenborg is a bit off the beaten path, as it lacks the typical tourist attractions, but is easily accessed by a short tram ride from the centre. Very worth a visit even if you don't book a hotel here.
Apart from exploring the special architecture, you can stop by for a coffee, a lunch, or have a pint in one of plenty of Zurenborg's cafes, restaurants, and bars.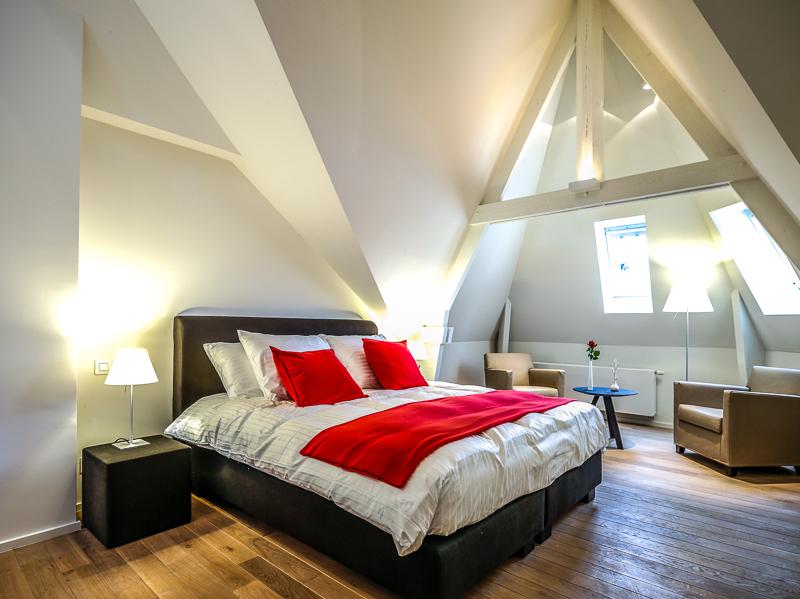 Wonderfully minimalistic rooms with white & red décor. Super clean. Breakfast for an extra fee available, and you can prepare your meals also in the common kitchen. Close to the restaurants. Check the latest price.
Luxury
There are no luxury options in the area.
Mid-range > Amaaj
Simple, neat rooms with private bathrooms and a bathtub. Great relaxing area. Check the latest price.
Budget > Alias Youth Hostel
A fantastic choice for budget travelers. Clean, simple, with dormitories or double bedrooms with shared or private bathrooms. Tram stops nearby. Check the latest price.
Things to do in Zurenborg
Grab a leaflet in one of the tourist offices in Zurenborg or at the train station in Berchem neighbourhood and do a self-tour
Walk along the streets Cogels-Osylei, Transvaalstraat, Waterloostraat to see some great architectural works
Learn about brewing and go for a fantastic beer at the De Koninck Antwerp City Brewery in the nearby Berchem neighbourhood
Make a trip to the southern neighbourhood and visit Middelheim Open Air Sculpture Museum
Hopefully this ultimate guide on where to stay in Antwerp helped you to decide which hotel to book, and what attractions you can see in each neighbourhood.
Have a blast in this incredibly vibrant city, and in case we missed any district you'd recommend staying in or cool things to do in Antwerp we haven't included here, please, leave a comment below.