Girona's location and the wide range of activities in the area make this city a great "home-base" for taking different day trips from Girona instead of changing places every other night.
In this post, you'll find a useful list of things to do around Girona with focuses on cultural, natural, gastronomic, and adventure experiences.
All day trips from Girona in the article we experienced ourselves, or friends who had spent extensive time in the area suggested them to us.
Culture around Girona
If you've already seen all of the historical sites, and checked out the latest exhibitions in the museums in Girona, it's time to detour to some artistic spots outside the city.
Follow Salvador Dalí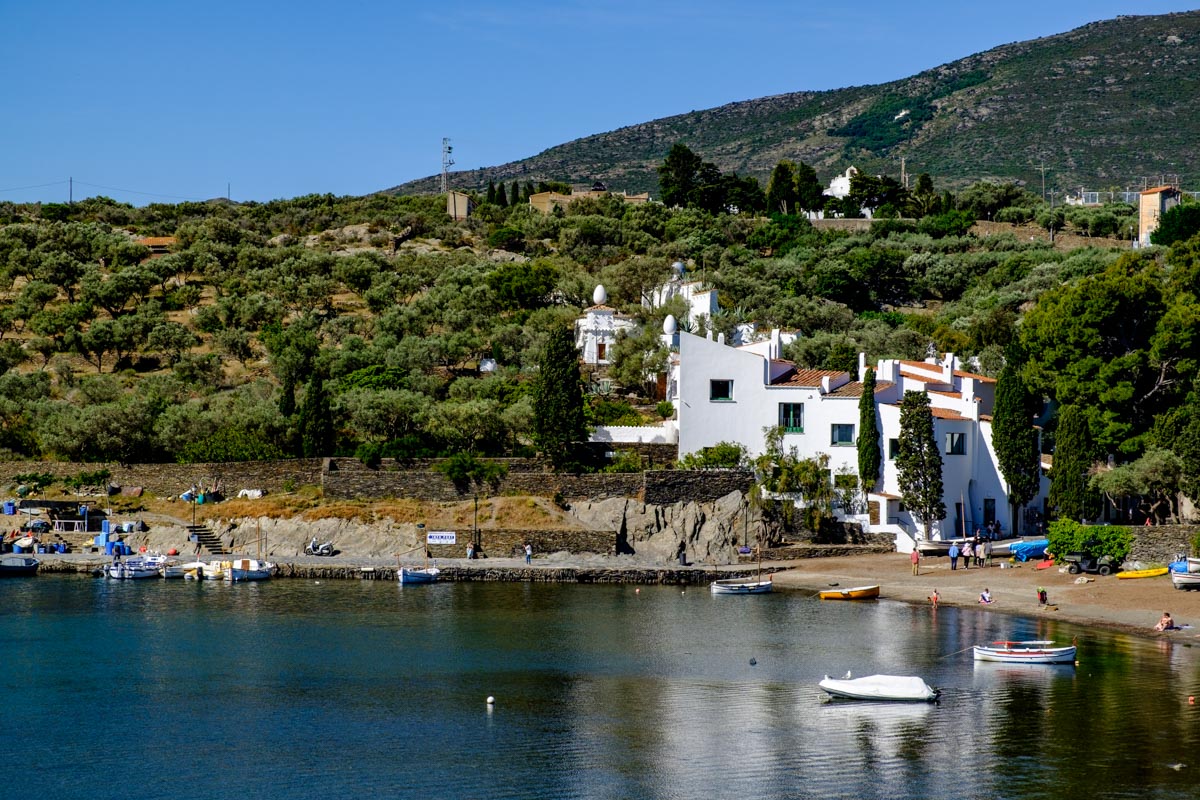 Make your day an artsy one! Rent a car and travel to the places where the maestro lived, worked, and was inspired. For us, the most impressive was Dalí's house in the fishing village of Port Lligat, where he spent about 35 years with his wife Gala. Booking tickets in advance is highly recommended.
The other peculiar place is the the Gala Dalí Castle in Púbol he built for his muse. Don't skip the impressive Dalí Theatre-Museum in Figueres with some of artist's work. In the same town you can find the house where Dalí grew up, or the taverna where he dined.
Sant Pere de Rodes monastery
Once in Port Lligat, Cadaqués or Cap De Creus, stop at the former Benedictine monastery. You'll need to hike up to get there, but the views are stunning. Solid hiking shoes are necessary.
Medieval towns
Mysterious, well preserved, or almost abandoned. Each of them might impress you in its own way. If you're not intimidated by the tourist crowds, head to Pals, Besalú and Peratallada. Or visit them early in the morning.
If you want to play your Indiana Jones bit in sleepy, yet interesting villages, check out Pau, Madremanya, Monells, or Palau-Sator.
Colonial history of Begur
Begur might be well-known for its beaches, but we suggest checking out its historical buildings in the centre as well. Many locals emigrated in the late 19th century to Cuba, and after they returned to their hometown, they invested in their houses and businesses.
Come and see how a simple town of fishermen and pirates was transformed by emigrants who returned from the overseas.
Girona to Barcelona
Get on a train or bus and absorb some urban buzz in Barcelona. Surely one day wouldn't be enough, but there's no need to see all at once. Take it easy, roam in the city, stroll along the beach, or if you get your ticket in advance, explore Gaudí's work in Sagrada Família or Park Güell.
Traveling in Spain and Europe? Get inspired by more travel articles!
Outdoors day trips from Girona
With such a great proximity to natural sites, you can easily make Girona your base and make short day trips to enjoy the outdoors.
Beach time
Drive to the coast and relax at the beaches near the town of Llafranc, Palamós, Begur, Lloret de Mar, or Roses. All of them are easily accessible, with good infrastructure.
Have a walk in the Garrotxa Volcanic Zone Natural Park
Step inside an inactive volcano, scout the area independently, or explore with an experienced guide. Check this website to arrange a trip (we highly recommend Mike Lockwood).
There is a small info centre where you can grab leaflets with all the necessary information. Check the big boards outside the office where they explain what exactly happened in the volcanic area. The entrance is free. You can leave your car in a parking lot and walk farther following the signs.
Tip: Have lunch in one of the towns: Olot, Santa Pau (a lovely medieval town), or Vic.
Natural Park Aiguamolls
Splendid and tranquil. Fantastic for nature lovers, bird watching fans, and families. Easy walks, no bikes permitted. Highly recommended. Read more info about the park.
Get fresh air in the Pyrenees
Visit beautiful valleys Vall de Nuria, Val d'Aran, or Camprodon Valley. You can reach them within 1.5 to 5 hours driving from Girona. In case of Val d'Aran you might want to consider stay overnight, so you have enough time to explore the area.
Relax on the Lake of Banyoles and its surroundings
Come swim in the biggest natural lake in Catalonia, go kayaking, or try rowing. If you make it a full day trip from Girona, make a visit to the nearby archaeological sites of Serinyà Prehistoric Cave Park, neolithic village of La Draga, Vilauba Roman villa (Camós), and Banyoles town.
Cap de Creus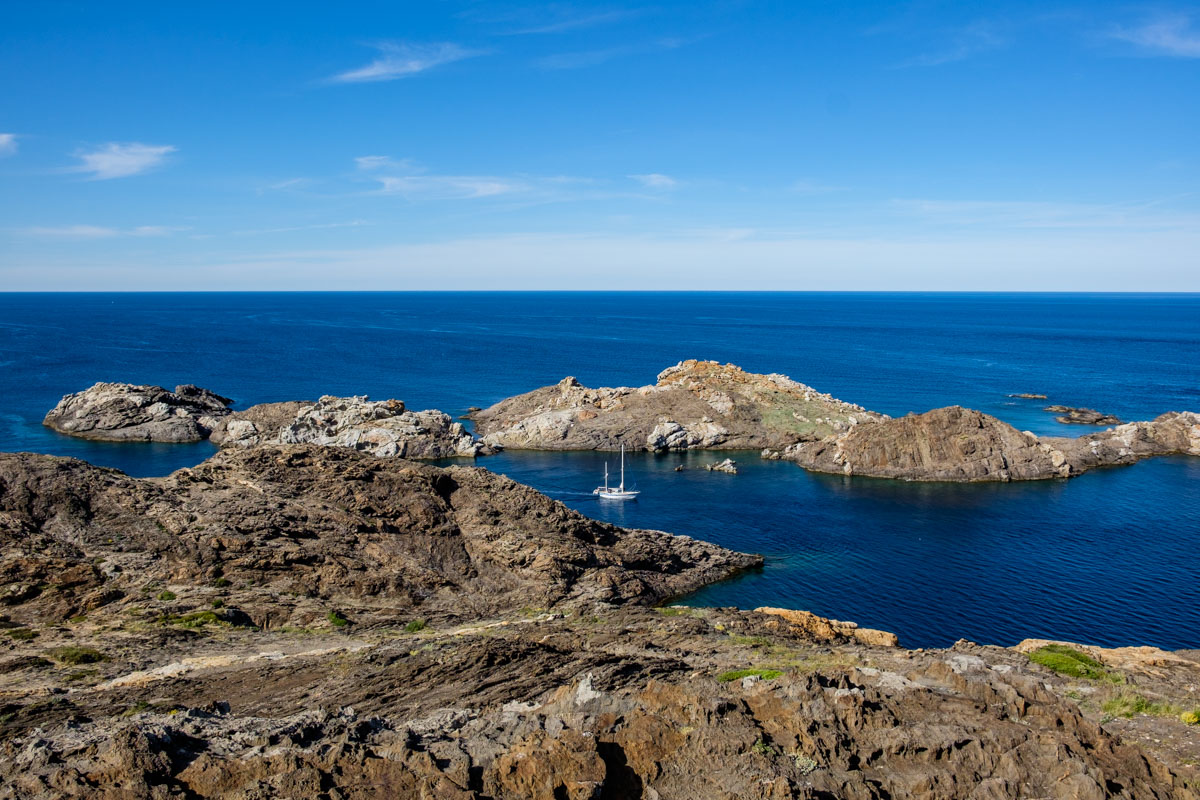 Either you come for a short hike, or just to get lunch in a small restaurant on the top near the lighthouse, either way it's so worth it coming here. Stunning views, ideal for contemplating and connecting with Mother Nature.
Check out the Erotic forest
A bit different kind of nature trip. Have a walk through the Bosc de Can Ginebreda, or Xicu's Forest near Banyoles, filled with about 100 bizarre erotic sculptures of Xicu Cabanyes. Dog friendly.
Bike trips via Greenways
If you are an avid biker and staying in Girona, you're a lucky person. There are biking paths that will bring you through different terrains through the forests, small towns, or even to the seaside. This is one of the coolest day trips from Girona. Check out the routes on the website of Girona Greenways. Read our suggestions about the best cycling itineraries in Costa Brava.
Visit Lloret de Mar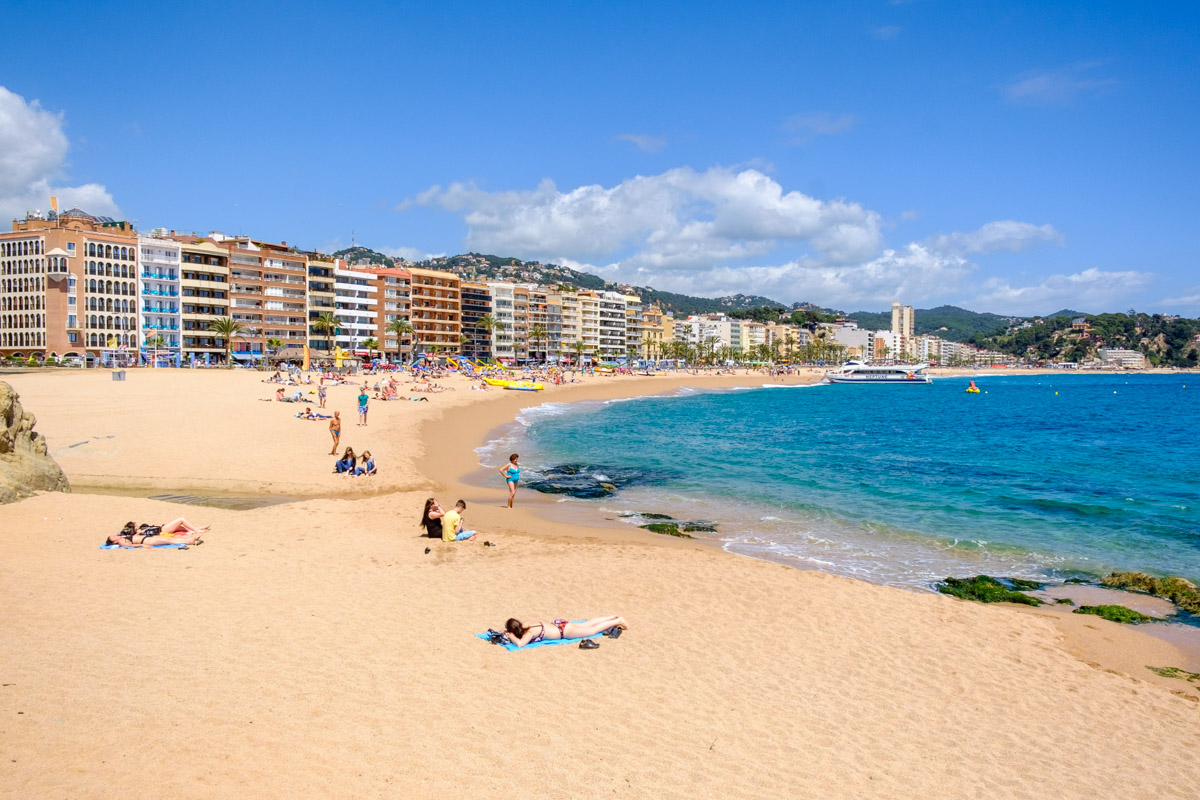 I can see your surprised expression. It's true, Lloret de Mar has a reputation of being a party resort town, but if you visit it in shoulder season in May, or low season in September, your experience will be very different.
Beaches are half empty, prices for the hotels and services drop, and the weather is still wonderful. The area is lovely for an easy hike, water sports, and much more. Read this post of our friend Caroline and her tips on what to do in Lloret de Mar.
Food in Girona surroundings
Food in Costa Brava deserves a large blog post, if not an entire book, and the Girona province is the right place to live this culinary adventure. Learn more about food in Spain from our friends & pro foodies Amber & Eric on their blog.
Dine at Can Xifra
Get the best home-cooked local dishes after you return from your day trips from Girona. No pompous touristy menu. No overpriced fancy meals. Just real food to enjoy and miss as soon as you leave the restaurant. You can check the place out on their website.
Taste some of the best freshly roasted chestnuts
Eating outdoors tastes the best, so they say. You can do it while learning about the chestnut forests and organic products at the chestnut farm Castanya de Viladrau, where they make their own honey, cheese, flour, chocolate, jams, pasta, beer, brandy, and liquor, all with a chestnut flavour.
Wine tasting around Girona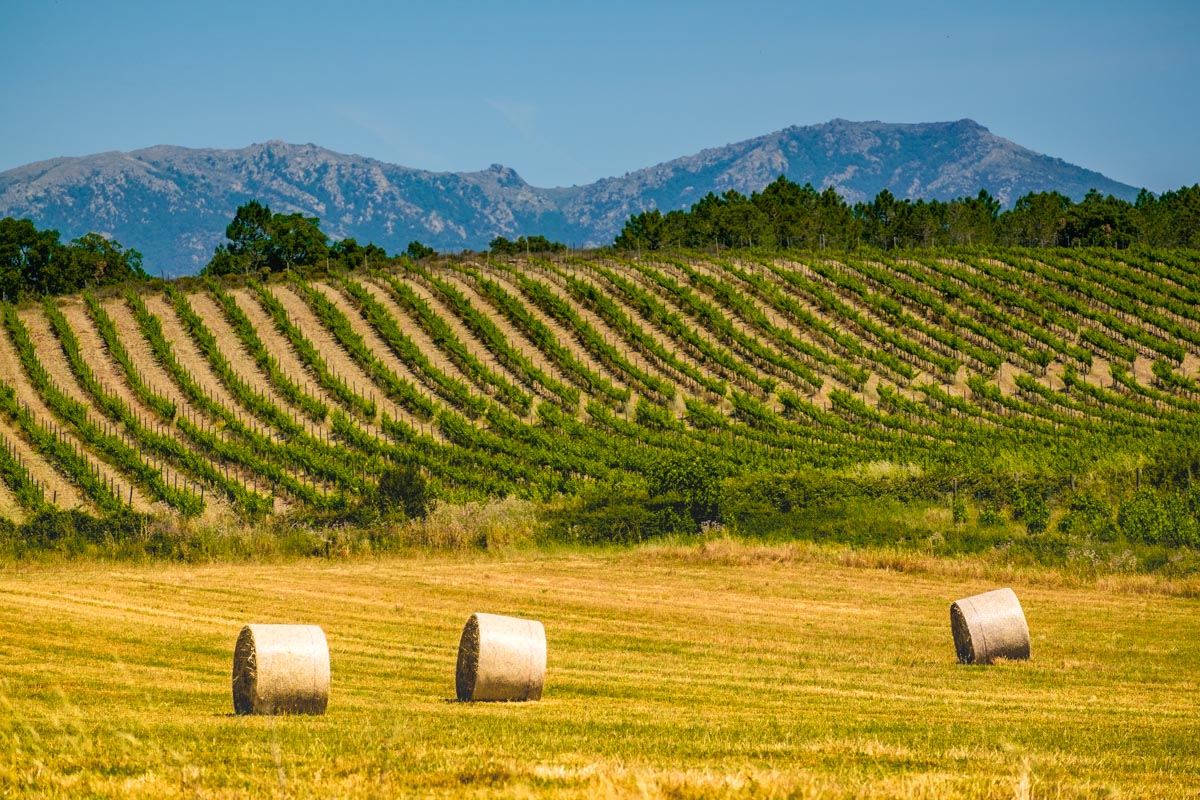 A must-do when taking your vacation in Girona. Rent a car and visit some of the family-run wineries in the region. Highly recommended: Mas Llunes, La Vinyeta, Terra Remota, Espelt Viticultors, or Mas Eugeni.
More adrenaline adventures near Girona
If the historical and cultural Girona centre isn't enough for your restless adventurous soul, then pick some from the following activities:
Canyoneering Trip
Great option for active travellers. Suitable also for the beginners who want to try something different on their Costa Brava holidays.
Adventure Park
Ideal for families, couples, small groups, or adventurous solo travellers. Test your motion skills and train your balance on swinging ropes in the nature. Contact Aventura Girona for more details.
Skydiving
If adrenaline is your definition of fun, the Girona province will not disappoint. Go for a tandem jump for beginners, or do some training for advanced skydivers. Reputable Skydive Empuriabrava will help you organize an exciting skydiving experience.
How to get to Girona from Barcelona
Get on a train Barcelona- Girona. The fast train journey takes 40 minutes, by bus it'll be 1 hour 40'. Check the timetable here.
Where to stay in Girona
Book a room in the centre of Girona. That way you can walk to local restaurants after you come back from your day trips, or you can go for a morning jog through the park before the city wakes up. Click here to find the best hotels in Girona.
Many locations are not accessible with public transport, so it's best to rent a car for your day trips from Girona. You can do it at the Barcelona airport, or in Girona. Recommended company: Europecar.
Have you been to the Girona province? What's your favourite place to visit? Leave a comment below.
Do you want to connect with us and other travelers, and share your tips and stories from the road? Then join our Nomad is Beautiful Travel Community on Facebook!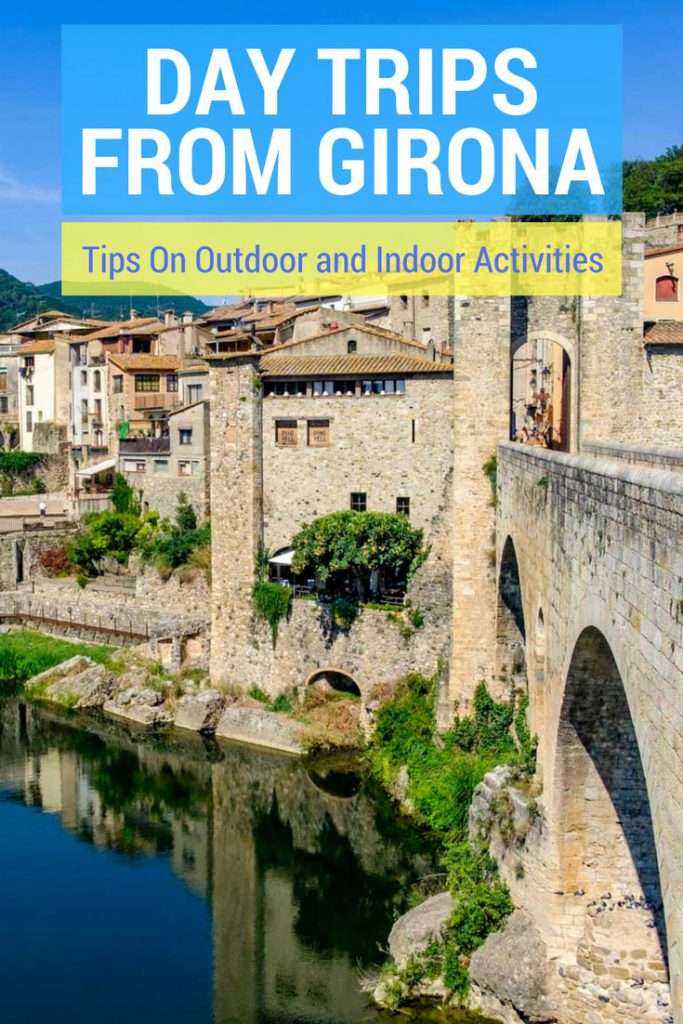 Disclosure: Our experience in Girona and its surroundings happened thanks to the support of Patronat de Turisme Costa Brava Girona.