What is long-term travel? The truth is, long-term travel can mean different things to different people.
No matter the span of time you choose, at its core, long-term travel is an incredible way to experience cultural immersion, as well as a period of personal reflection and transformation.
For some, long-term travel can involve trading in a traditional lifestyle for adventure and exploration, while for others it is merely a vacation approached differently. Whether it is six months, a year, or indefinitely long, you will be able to gain firsthand experience with foreign cultures, see sights you would otherwise not find the time to explore and tap into the magical feeling of being found in the expansive world around them.
Preparation for long-term travel is a key step to making the most of your experience. And before you even begin thinking about what to pack, we have some big-picture ticket items to cover. Let's jump in!
How To Prepare For Long-Term Travel: Step-by-Step Guide
1. MINDSET
Having the right mindset when preparing for long-term travel is essential. Before hitting the road, it's important to think through what kind of journey you're envisioning.
Are you headed out for a spontaneous adventure? Have you decided to take a sabbatical year to learn new skills and expand your horizons? An extended wellness retreat? Do you intend to continue with your current dreams and goals, potentially taking your job online as you go? Or are you looking for opportunities to volunteer?
Give serious thought to all these possibilities so that, when the time comes, you're able to hit the ground running. With the right attitude and mindset, you are sure to have an incredible experience that will stay with you forever!
2. PASSPORT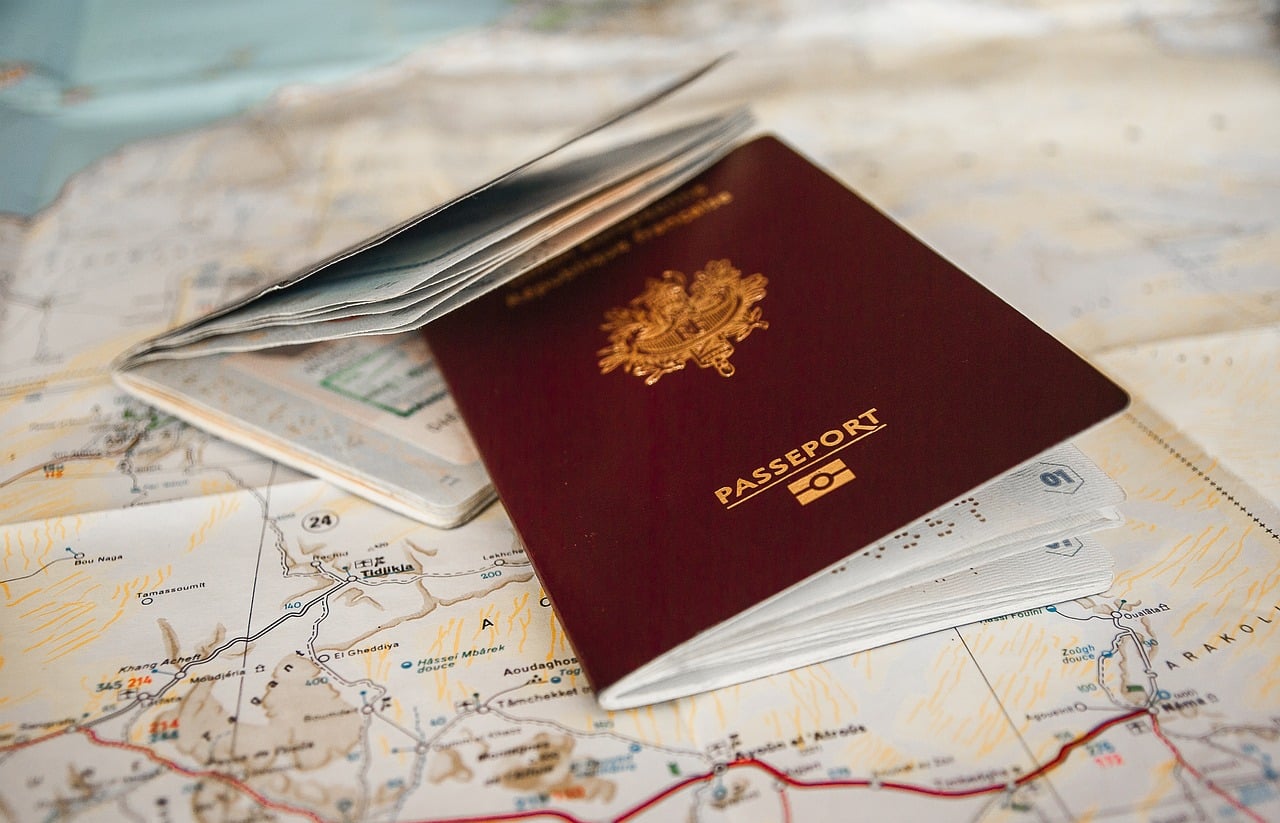 Traveling with a valid and up-to-date passport should be considered essential for any traveler, particularly for someone embarking on a long-term trip.
Start with checking your passport's exploration date. Many countries require the passport to be valid for at least six months from the date of entry. Depending on how long you plan on traveling, you may need to renew your passport before you hit the road.
Not only should you make sure that your passport has not expired, but it should also have enough blank pages for entry stamps and visas. Some countries will deny access if a person's passport doesn't have enough usable pages.
3. VISAS
To fully enjoy long-term travel, it is important to make sure that you are not hindered by visa requirements.
Before your journey, it is important to check the visa requirements of each country you plan to visit. Do this well in advance of your trip (I'd recommend six months before) because the visa application process can be time-consuming, and you don't want to be scrambling at the last minute.
Depending on the desired duration of stay, there are a variety of visas available including working visas, travel visas, and even digital nomad visas in some countries, if you plan to work remotely while abroad.
Again, each country will have its own rules and regulations, so check your country's embassy website for an idea of how to get started.
Check out some useful posts:
4. BANK CARD
When traveling long-term, most people opt to bring at least two debit cards: one primary and one backup. I recommend this approach, too.
Before taking off, make sure that your bank is aware of where you are traveling so that they will not block your card when you are trying to withdraw money internationally. This applies to both credit and debit cards.
Companies like Wise and Revolut are ideal especially if you plan on frequently traveling abroad. They come with minimal or no transaction fees or foreign exchange fees. However, always be sure to read the fine print before signing up with these companies because various conditions and fees may apply depending on your particular needs.
5. SIM CARD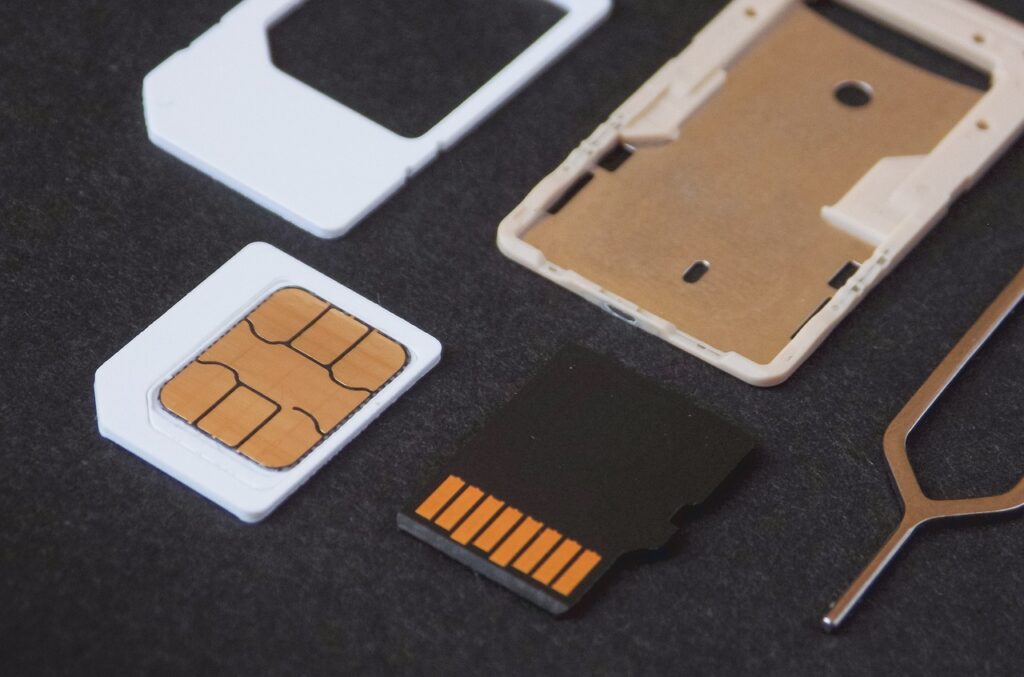 Preparing a sim card for a long-term travel trip can be somewhat cumbersome and may require advanced preparation. The best option is to purchase a local sim with data. This is usually the lowest-cost option, as well. Research local providers in the country you are traveling to or ask in online forums or Facebook groups for recommendations.
But even if you are planning on buying a local sim, still bring your regular sim card with you, especially if that phone number is connected to your bank account or other important services. In case you need to authorize something or receive a confirmation code on your regular number, you can always switch out the sim card for a couple of hours.
6. HEALTH & TRAVEL INSURANCE (Plus Check-Ups)
Health insurance should be at the top of the list when it comes to planning for a long-term journey. Especially if extended activities such as trekking or high-adrenaline sports are involved.
Health insurance will provide financial protection in case of unexpected medical emergencies or illnesses that may occur during your trip. Without insurance, medical expenses incurred abroad can be costly. Your insurance typically covers the cost of medical treatment, hospitalization, prescription drugs, ambulance services, and other medical expenses. If you are bringing expensive photography gear and computers, consider investing in travel insurance to cover your valuables in case of theft or damage.
Last but not least, I recommend getting a checkup from both your primary care physician and dentist before leaving on the trip. You'll feel more confident beginning your travels with a clean bill of health.
Get more inspiration:
7. INTERNATIONAL DRIVING LICENSE
If you plan on renting a car during your trip, you may need to get an international driving license. You can sometimes get away with using your domestic license but double-check the legal requirements of your destination country.
In some countries, the law requires you to have an International Driving Permit (IDP) in addition to your domestic license. The fees for the IDP vary depending on where you live, but generally speaking, it is quite affordable and easy to obtain.
8. TAXES & FREELANCE REGISTRATION
For those planning to work while traveling, you may need to do some preparations around taxes and other legal work-related documents.
If you pay taxes in the country of your residence, make sure you are registered as a freelancer and get your tax number OR that your employer will pay taxes and deduct it from your wage if you intend to continue with your job online.
If you're not sure what the best course of action is, consult with your accountant. I recommend looking for an accountant who specializes in working with nomads or expats. They'll be most knowledgeable about how to set you up for success.
9. POWER OF ATTORNEY
When you are away from home for an extended period of time, there may be important decisions that need to be made in your absence. Without a power of attorney, it can be difficult to ensure that these decisions will be made in the way you would like them to. And you defenitely don't want someone making decisions on your behalf without your permission or knowledge.
A power of attorney is a legal document that gives another person authority to make certain decisions and act on your behalf while you are away. This could include managing finances, signing documents, or making medical decisions if needed. I know – even in 2023, there are places where you can't get away with an electronic signature and require a physical one!
Having a power of attorney ensures that any necessary actions can still take place even when you're not present.
10. YOUR STUFF & HOUSE/APARTMENT
Before departing for a long trip, you'll need to decide what to do with your stuff and how to handle your house or apartment.
If you own a house, you may want to rent it out or have someone, like a housesitter, manage and maintain it while you're away. It's also important to make sure that all your bills are taken care of and automated so you don't have any surprises when you return.
If you're renting a place, it may make more sense to give up your lease and move your belongings into storage. This can be a great way to save some money. Alternatively, if you're looking for a fresh start, you can do a big garage sale for most of your belongings and reduce your possessions to what you can fit in a suitcase.
You should also consider shipping your existing vehicles to your destination as it will help save you money over renting cars or buying a new one.
If you have pets, you'll need to make plans for their care and well-being while you are away. Consider hiring a pet sitter or asking a friend or relative to take your pet in while you travel.
11. LANGUAGE & CULTURE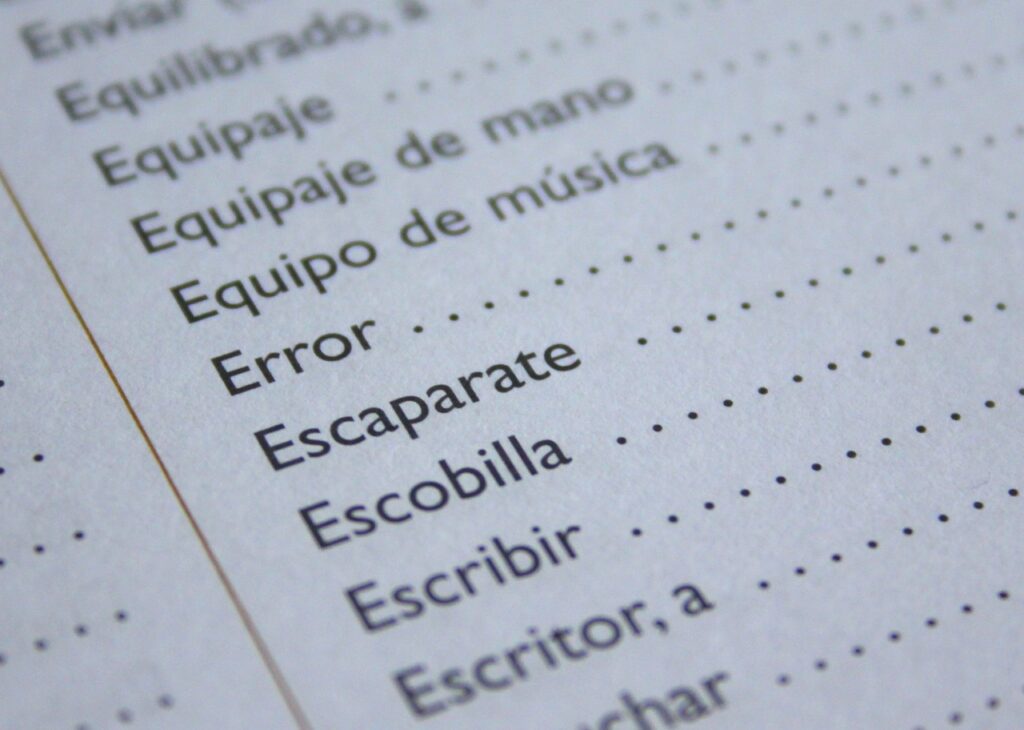 To truly elevate and make the most of your travel experience it can be fun to learn a little bit about the language and culture of the destination you are going to.
Learning the basics of the local language can open doors to authentic experiences while traveling. Start learning French, for instance, if you're headed to Paris. Use language apps, practice with locals, and embrace mistakes. A simple "Bonjour" can lead to meaningful connections, making your journey unforgettable.
Learning just 15 basic phrases in the language of the country you are traveling to is a great place to start. You'll be surprised how much locals will appreciate the effort you show. It also demonstrates an important level of respect and openness to the culture and people. Doing some extra research on the local 'do's and don'ts' can also spare you from some embarrassing situations related to local taboos and culture.
Knowing basic information about regional history or famous classics may even break the ice in making local friends or finding subtle insider tips from locals. Language and culture really bring travelers closer to a place, so take some time to learn those prior to your next venture – you won't regret it!
Starting your long-term travel in Asia?
BONUS: MAKE COPIES OF ALL IMPORTANT DOCUMENTS
This is an often-overlooked aspect of preparing for a long trip, but it's essential.
Before you leave, make copies of all your important documents, such as your passport, IDs, flight ticket, health & travel insurance, driving license, tax number document, visas, and any other important paperwork you may have.
Not being lazy about this and making both digital and paper copies has paid off for me more than once while traveling! Store the digital copies in a secure online cloud storage and the physical copies in a travel document organizer. This way, you will always have easy access to the key details and documents on hand if needed.
Wrapping Up
Traveling long-term can be a daunting prospect, but with the right preparation and research, it doesn't have to be. From getting your finances sorted out to making copies of important documents and learning some local language basics – these tips should help make your travel planning easier.
So don't let anything hold you back! Go explore new places, meet interesting people and create unforgettable memories on your month–, year–, or full-on digital nomad adventure!