Planning your trip and thinking about what to pack for Thailand? If it's going to be your first time in Southeast Asia, we completely understand the dilemma, especially if you travel to this part of the world from your home country during the winter season, and you need to choose a wardrobe and equipment for Thailand that are functional and efficient.
If you pack for Thailand for a week or couple of months, you pack the same way. There is no need to bring a single top for each day of your holiday, since the majority of hotels in Thailand have a laundry service, or you can wash your clothes with a local street laundry that will cost you about $1-2 USD.
What to pack for Thailand
In general, the climate in Thailand is hot and humid, with monsoon season hitting the country during the second half of the year, which can last through October. Pack clothes made of breathable materials like cotton, light linen, and quick-dry material.
Go for a comfortable, durable, and carry-on size backpack. We've been travelling for almost four years with our North Face carry-on backpacks (41L & 32L), which have a laptop sleeve, and lots of different pockets to keep our stuff organized. If we needed to exchange them for a new one, we would definitely go for an Osprey carry-on model or the Outbreaker backpack from Tortuga. Both of them can be opened from the side, not just from the top like North Face.
If you're looking for more sport outdoor travel gear, check out Globosurf
Thailand is a very safe country, but you should always look out for your belongings especially on long-haul night bus trips. You never know. We travel with a couple of combination locks, which we've found incredibly useful. In case you want to double secure your luggage in transport or in a hotel, you might consider a security steel cable.
Please, do consider travel insurance when traveling to Thailand and generally when going abroad. Whatever kind of a holiday in Thailand you choose, it's always good to have a back up plan in case of medical urgency or an unfortunate loss of luggage.
We've been using True Traveller insurance since 2013, and we can swear by it. If you're a non-European, check the other popular and reliable travel insurance of World Nomads.
They're very practical, easy to use, and they will help you keep your backpack organized. You'll be able to roll your tops and bottoms into a bigger cube, your underwear in a smaller one, and one can also be used for warmer clothes.
If you plan to spend some time on a beach, boat trip, or kayaking, a waterproof bag is a must. You'll be able to keep your camera, wallet and documents safe and dry. This is also very practical when you travel to Thailand during the rainy season.
While packing things for Thailand, don't underestimate the need to bring a warm top. Despite hot and humid weather in Thailand, you'll need a warm fleece jumper in a bus (a/c in Thailand and Southeast Asia is extremely cold), in a movie theatre (same reason), or while working from a cafe in case you're traveling to Thailand as a digital nomad.
Heading to South-East Asia? Read more related articles
In case you travel to Thailand during the rainy season, pack a rain jacket. Be minimalistic and bring a lightweight and packable model.
Welcome to tropical Thailand! You'll definitely need this piece of clothing! Choose only material you feel comfortable in – light cotton or linen. Avoid synthetic shorts that will make you sweat all day.
Ladies, respect the Buddhist culture in Thailand, wear a sarong over the shorts in temples, and avoid wearing extremely short trousers in public and in remote areas in Thailand.
Pack a pair made of breathable material like linen or cotton. In case you plan to do more outdoor activities in Thailand, we highly recommend convertible trousers. You'll carry two pieces in one, and there are some comfortable models for ladies, too.
If you can't leave your jeans at home, bring only a pair that you can wear during your flight. You won't use them in Thailand because of the hot weather.
Check activities and tours to do in Thailand
No matter how long you're going to travel in Thailand, three T-shirts will do it. You'll be able to buy a T-shirt at one of the dozens of street markets in Thailand, or in one of mega shopping malls in big cities. Bring your favourite tees, and in case you wear them out, you can always get a new one in Thailand.
You might need this one for a more formal occasion. Just pack one piece, made of breathable and comfy material.
Ladies, pack only one dress, and one skirt. Make one elegant, and one casual.
One might be not enough, especially if you plan a beach vacation in Thailand. Three would be too many. The rule "wash one – wear the other" is highly recommended when packing things for Thailand.
Notice the word, "sandals." You already know that Thailand is a tropical country. You'll boil in your sturdy high hiking shoes while hiking in a jungle. Bring a comfortable pair of hiking sandals that would be ideal also for daily city walks.
We've been using KEEN sandals for years. We biked with them in Slovenia, climbed the Mount Batur in Bali, trekked Mount Kinabalu in Borneo, and have done hundreds of miles of city walks across Europe and Asia with them.
An essential thing to pack for Thailand. You'll wear the flip-flops daily, whether it's on a beach or in a city. They weigh nothing, and in case you forget to pack them, you'll be able to get them basically anywhere in Thailand. For ladies, in case you prefer something more elegant, go for flat sandals, or fold up ballerinas. One pair will do it.
This will be very handy while trekking, kayaking, or as a hairband on a beach. If you buy one made from microfiber, you can also use it as a camera lens cleaner. It works perfectly.
A must have piece for your Thailand travel. You'll need it when entering Buddhist temples, it'll serve well as a curtain in a hostel, as a head cover during tropical heat, as a beach blanket, or a towel as well.
Speaking of towels, you might pack one for Thailand. There are many fast drying and lightweight travel towels on the market. To tell you the truth though, we've travelled to Thailand eight times, and we never packed one since we always got one in our hotels and guesthouses.

Check activities and tours to do in Thailand
If you don't want to carry small things like keys, mobile, occasional groceries, or your laptop in your hands or a plastic bag, consider packing a practical and light backpack to bring with you on a day trip or trekking so you can leave your main luggage at your hotel.
If you have your favourite repellent that you know works fine for you, pack it. Otherwise you'll be able to buy a natural repellent or a DEET-based one in a drug store or a pharmacy in Thailand without any problem.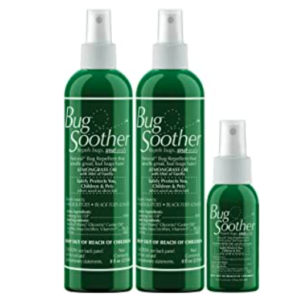 Well, things happen when traveling in an exotic country. To be on the safe side, bring some pills you trust and that will work miracles on your upset stomach. We usually bring a packet or two of activated charcoal, which is a great natural remedy that has helped us many times with food poisoning and its unwanted effects.
An essential item when you plan on going for a boat trip, or taking a long-haul bus ride across the country, your stomach and other travellers in the bus/car will thank you.
Tap water in Thailand is not drinkable, and even if there are plenty grocery shops with bottled water, we suggest bringing a refillable eco-friendly bottle so that you can refill it from a street vending machine (1L costs 1THB), or buy a bigger tank of water to take to your room in a hotel, and refill your bottle daily.
In case you need to keep working while on your travels in Thailand, pack a laptop that will minimize the weight of your backpack. We've been very happy with our MacBook Air 13'. It weighs only 2.96 lb. (1.34 kg) and allows us to do photo and video editing.
Unless you're OK with taking photos only with your smartphone, bring a light and good camera with you. Gianni replaced his bulky Nikon 7100 for the mirrorless Fuji XT-1 and he hasn't looked back since.
Get more tips o photography gear:
To keep you entertained on a flight, bus, train, or on a beach, pack a few books in one — bring a Kindle e-reader! We cannot imagine our travels with our "library" that makes our backpacks light, and our time on long trips pass faster.
This might be the only electronic you pack for Thailand. If you install some useful apps on your smartphone, it'll serve as a map; it can track your expenses on the road; it'll be your camera, a notepad, a tool for booking your accommodation, or even a flight ticket.
You'll need it especially when traveling to remote areas with limited access to electricity or during a long train or a bus ride.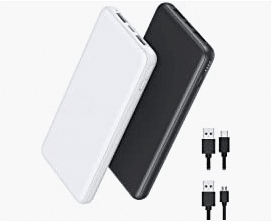 In Thailand, they use different kinds of power outlets. The most common are two-prong round or flat sockets. To avoid any complications, pack a universal travel power adapter for Thailand.
This is very handy when printing your tickets, copies of your travel documents that you've saved here, or you can use the flash drive to store some of your photos in case your memory cards are full.

Travel documents & vaccination booklet
In addition to packing your passport for Thailand, you'll also need an international driving licence, and a vaccination booklet with Hepatitis A and B vaccination certificates, which should be some of the basic shots to get before your holiday in Thailand.
To keep all of your documents safe, bring a simple waterproof bag. It will come in handy especially during island hopping, trekking in a humid jungle, or while you're having fun at the Songkran water festival in Thailand.
What NOT to pack for Thailand
There are certain items that you really don't need to pack for Thailand, as they would only take up room in your luggage, and you'll most like use them only once, if even at all.
Umbrella
Once you pack a lightweight rain jacket, an umbrella would be totally useless.
Hair dryer
You'll find one at your hotel, hostel, or the sun will dry your hair within half an hour.
Heavy hiking shoes
These would be completely unnecessary. Better pack comfy and sturdy hiking sandals so you don't sweat while doing outdoor activities.
Expensive jewellery
Leave your precious rings and necklaces at home. You don't want to attract potential pickpockets.
Sleeping bag
Unless you plan to do some serious camping in Thailand, leave the sleeping bag at home. The bed sheets in Thai hotels and guesthouses are very clean. As an alternative, you can pack a silk sleeping bag that doesn't take any space.
Mosquito net
Same reason. If you are not going to spend your holiday in Thai jungle, no need to pack the net. Moreover, most places that need a mosquito net, have them.
You'll be able to find basically everything you need in Thailand at the street markets or in the western style shopping malls in bigger cities. But why spend your time in a mall if you could be exploring a city or working on your sun tan on a beach?
It's better to pack wisely for Thailand, and bring your comfortable shoes, jumpers and electronics from home, so you can enjoy your holiday in Thailand starting day 1.
Like it? Pin it!
Disclosure: Some of the links above are affiliate links, which at no extra cost to you, will earn us a small commission and reduce the costs of running this site.