Tucked gently between the rugged Wasatch Mountain Range and the tranquil Great Salt Lake, the metropolis of Salt Lake City offers a diverse range of cultural, adventure, and outdoor activities; when you're looking for things to do in Salt Lake City the list is long and full of unique and unpredictable options.
Whether you're searching for an adrenaline adventure in the surrounding mountains, hoping to catch up with live music, or searching for the freshest IPA beer, Salt Lake City truly has it all…as well as things to do that you might not even have considered (think antelope viewing, three-point shots, and summertime bobsledding)!
Here is a list of the best things to do in Salt Lake City to help you begin your next adventure in this gem of the American West.
If you are interested to know where to stay in Salt Lake City, we recommend some of the best hotels for different budgets.
When we travel, we book our hotels through TripAdvisor, one of the best websites to compare prices.
We also use a lot AirBnB to book local apartments. If you have never used AirBnB before, you can have a $40 discount for your first booking through this link.
Always make sure you travel with travel insurance! Be adventurous, but not careless.
Check out some of the most reliable insurance companies out there: True Traveller if you're European and World Nomads if you're from elsewhere.
If you love animals and you prefer going local during your travels, try housesitting, which is an amazing way to travel the world while taking care of the pets whose owners are on vacation. If you use TrustedHousesitters with this link you'll get $20 discount on annual membership.
Like it? Pin it!
Things to do in Salt Lake City
1. Ski or ride the snowy slopes at some of the best resorts in America
If you have the opportunity to enjoy Salt Lake City in the wintertime, an absolute must-do activity is to experience the powder and terrain at some of the premier ski areas in America. Depending on your level of experience, budget, and desire for nightlife and ski-town vibes, there really is a place for everyone.
Many of the ski areas are accessible by public busses, or offer "park-and-ride" options if your car isn't equipped for the tricky mountain passes up to the resorts.
If you're a novice, consider taking a class with a certified instructor to build your skills and confidence on the slopes.
Always remember to wear a proper helmet and use goggles and sunscreen (sunshine days in Utah can leave nasty ski burns, and aren't worth the exposure).
If you're looking for the best resort to suit your needs, SnowPak offers brilliantly detailed descriptions of all of the best mountains in the area.
2. Hike through Big Cottonwood canyon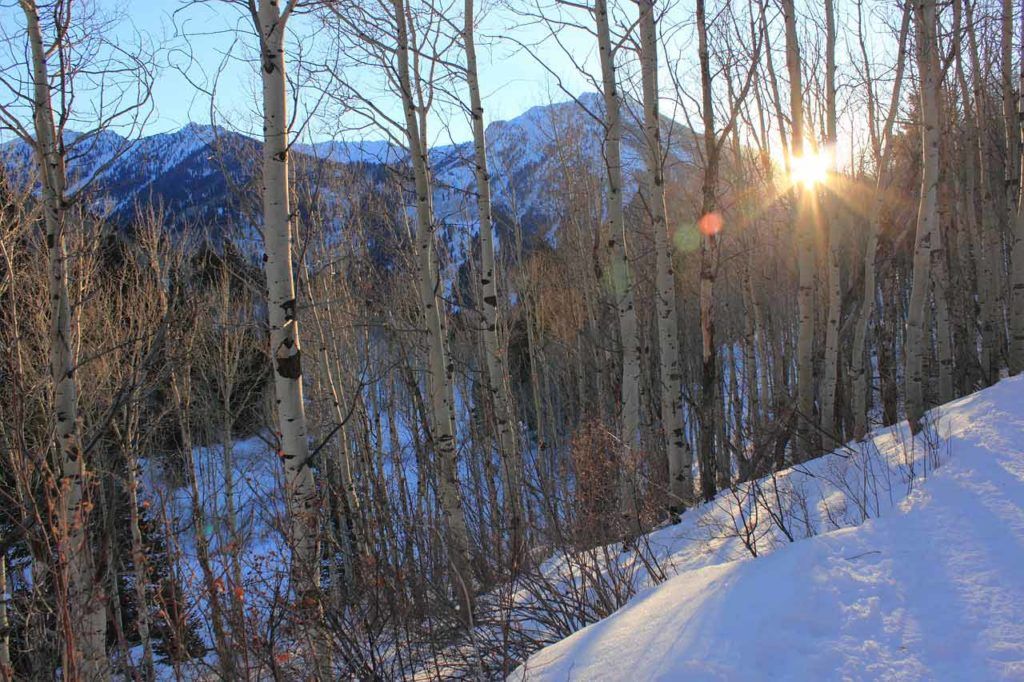 When you're looking for things to do in Salt Lake City, a hike through one of the many well maintained mountain trails is a great way to get out of town, and enjoy the extensive amount of natural beauty that the city has to offer.
Big Cottonwood Canyon is truly a stone's throw from downtown SLC, which makes hiking there a great weekend activity, or even an afternoon trek completely doable if you're short on exploration time.
There are many different trails depending on your hiking level, what you'd like to see, and how far you are looking to get into the backcountry.
Always remember to stay on trails, take plenty of water, and follow all posted signs en route. It is also worth noting that Big Cottonwood trails cover significant elevation gain, so it's important to remember to take it slowly if you aren't already acclimated to the decreased oxygen levels on the trails.
Here is a detailed list of the best hiking routes in the canyon, as well as descriptions of their distinct features.
Get inspired by more articles:
3. Polish the froth off a pint at the Wasatch Brewing Co.
Salt Lake City is home to a rapidly expanding craft brewing scene, and the Wasatch Brewing Company is one of the best around!
Head downtown and have a stroll through the quaint city streets, before settling in at Wasatch for some of their excellent craft beer. Their brewpub offers a trendy escape during a winter storm, or alternatively a great place to relax and catch some summer breeze on a hot day. Munch on their pub menu, and then crack open one of their brews.
Famous for their thick and frothy IPAs and the infamous Polygamy Nitro Porter, this is a beer lovers paradise, and a humorous approach to the unique pub culture in Utah.
4. Enjoy a stroll through Temple Square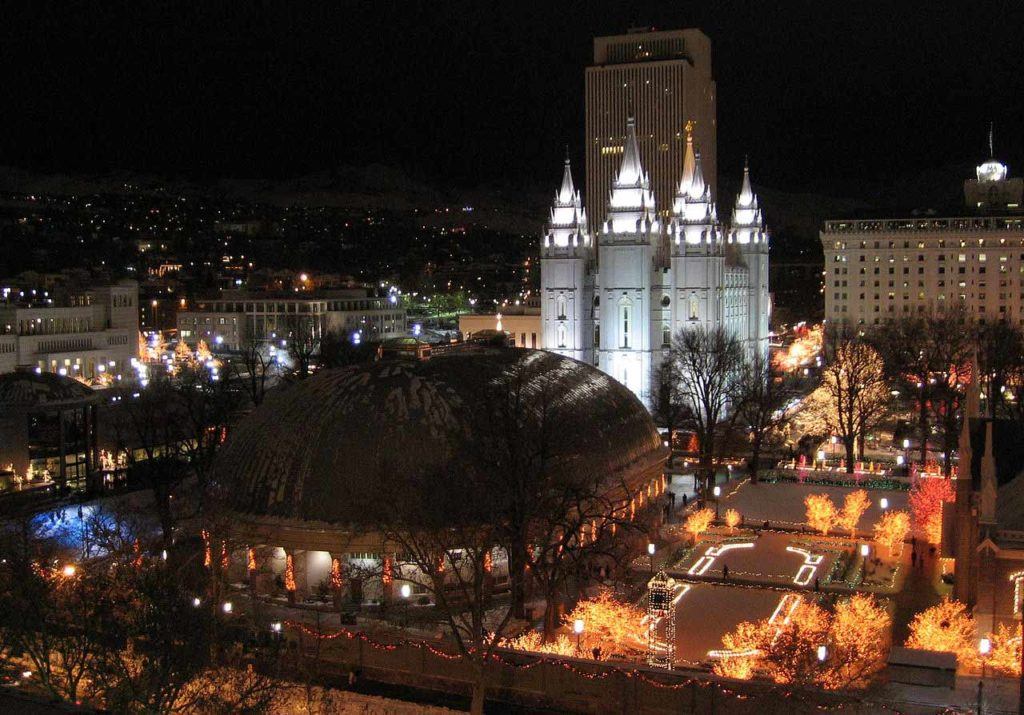 The 10 acre complex downtown SLC denotes the true "central downtown" and is absolutely a sight to behold. The main temple was constructed by the Church of Latter Day Saints starting in 1847, after the religious group arrived in the city fleeing religious persecution.
Unfortunately, if you are not a member of the church, you are not permitted inside the temple, but the surrounding grounds are worth seeing, and the winter lights are an incredible spectacle on a chilly December evening.
If you are unfamiliar with the history of the LDS church, it's also interesting to explore the on-site museum, and even feel free to have a chat with the guides who are always happy to share with new visitors the purpose and meaning of their newly founded church.
5. Rediscover the 2002 winter games at Utah Olympic Park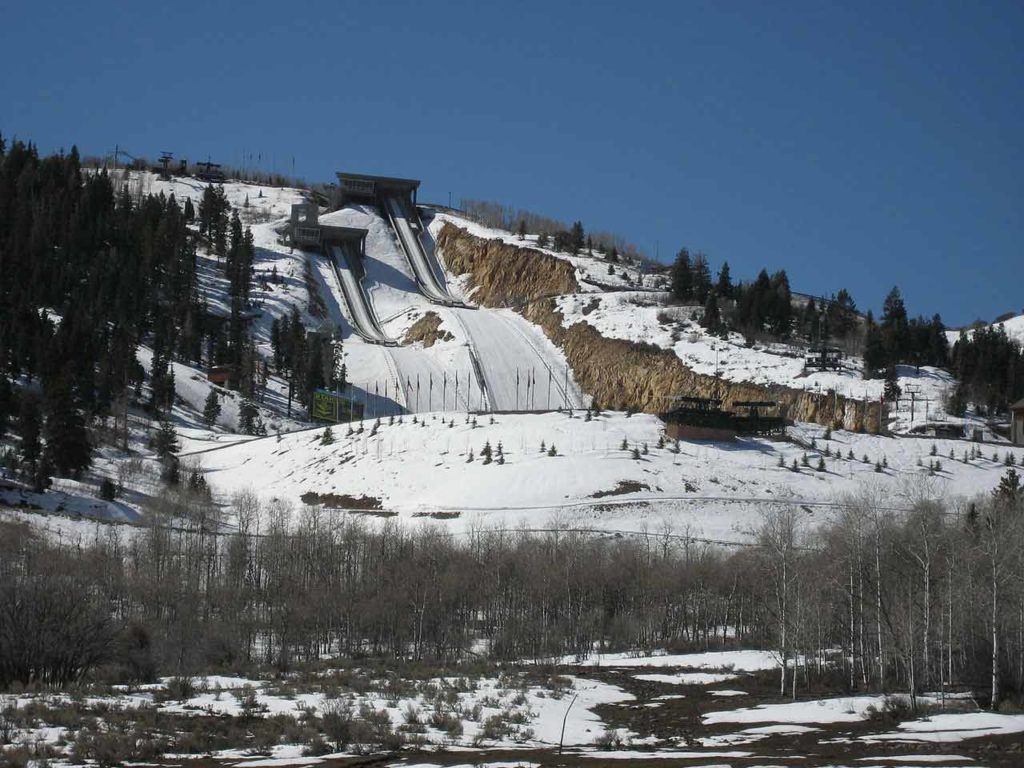 Adventure seekers and sports lovers alike will love exploring the grounds of the 2002 Winter Olympics. One of the most thrilling things to do in Salt Lake City, the massive complex is home to the current training center for many olympians, as well as a museum and celebration for one of the most successful olympics on American soil.
Adrenaline junkies can sign up for a bobsled ride, zipline down the slopes, or take a sledding ride down the official olympic slalom hill. There is also an outdoor ropes course if you're looking for even more thrill; luckily it is open during both winter and summer months.
You could easily spend an entire day watching skiers backflip-fly into pools of chilly water, zip down the mountain, and delight in lunch with a view, all at the Olympic Park. Enjoy!
For more events and information click here.
Pack and travel:
6. Wander the trails of the Red Butte Garden arboretum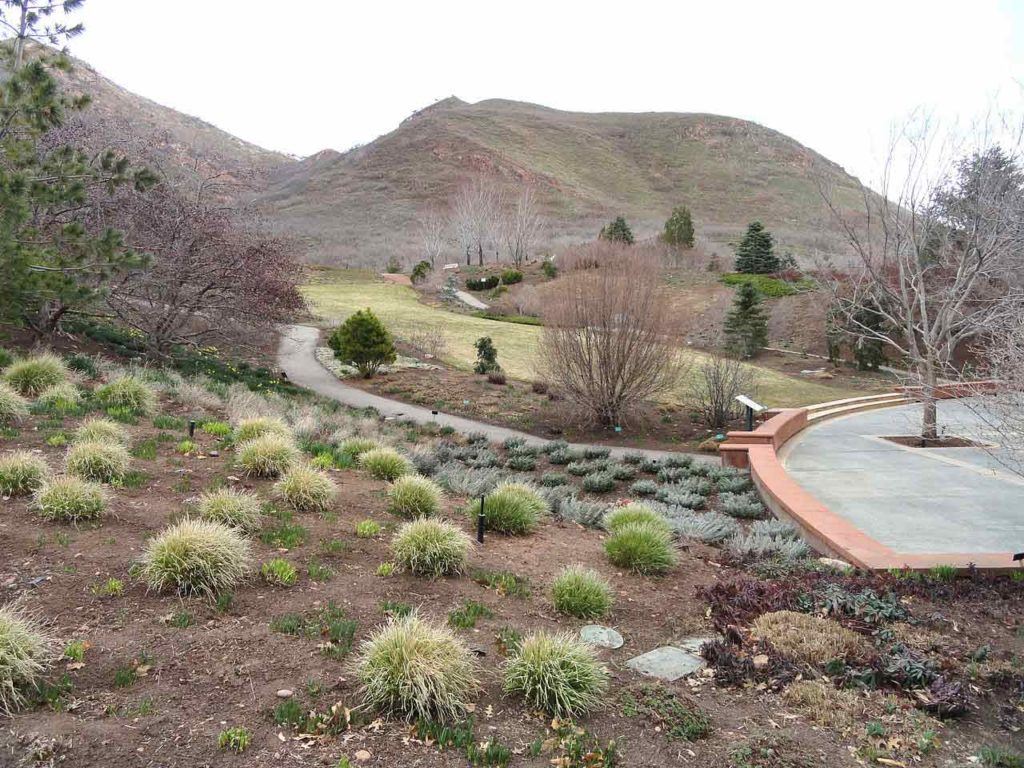 On a beautiful day in the city, one of the best places to visit in Salt Lake City is the Red Butte Garden. With 21 acres of gardens and over 5 miles (8km) of hiking trails throughout, this is a great way to spend your time exploring, enjoying nature, and seeing some absolutely picturesque gardens, lagoons, and pathways.
The gardens are open year round and seasonal displays highlight the local flora and fauna of Salt Lake.
The gardens are always hosting various events throughout the year, and make this destination perfect for families and a great way to enjoy the nature of Utah within the city limits.
7. Explore Antelope Island
Just outside of town, is one of the best things to do in Salt Lake City; explore Antelope Island and the Great Salt Lake. Go for a long hike along the water's edge, take a mountain bike around the many trails, or enjoy a horseback ride through the state park.
There are incredible opportunities to see some of the best wilderness that Utah has to offer. From pronghorn, (or antelope) to wild roaming bison, deer, bighorn sheep, and thousands of various bird species, you're sure to spot some amazing local wildlife during your time in the park.
You can also visit the interpretive center for a more comprehensive understanding of the area, chat with local guides, and wander through the natural exhibits that help explain how all of the Great Salt Lake came to be.
8. Become a fan at a Utah Jazz game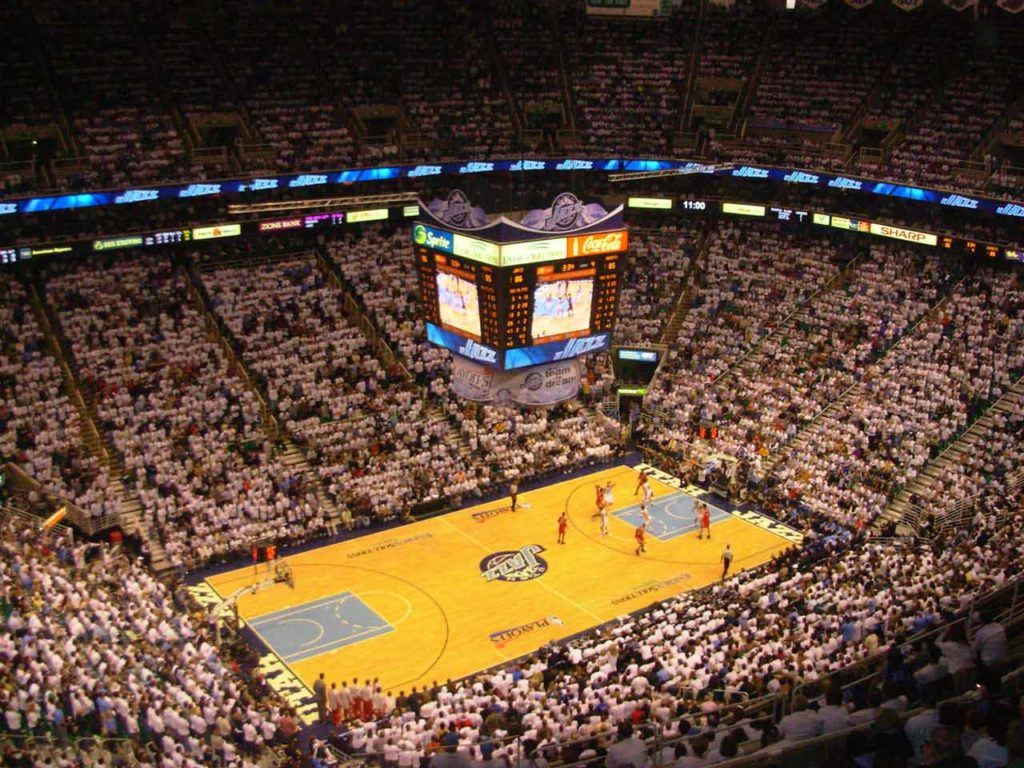 Sports fans can delight in the chance to enjoy a live Jazz game at Vivint Sports Arena in downtown Salt Lake. If you're not a diehard basketball follower, rest assured that the musical halftime shows, and time out games are also entertaining enough to make your trip worth it.
If you're attending on a special occasion, the Jazz also offer unique birthday, anniversary, and celebration packages. Also, if you're feeling like splurging, there are multiple VIP suites that come with private restrooms, in-house food and drink attendants, and of course, brilliant views of the courtside action.
9. Explore shopping paradise at City Creek Center
If you're looking for a truly unique shopping experience in Salt Lake City, the City Creek Center in central downtown is a wonderful way to explore the town.
With a massive variety of stores, incredible and unique dining options, and close access to other downtown attractions, you can easily spend your day here.
Also don't miss the fire and water show that happens every few hours. It's a great way to unwind while you sip a freshly brewed coffee, and take a moment to reflect before hitting the stores for another round.
10. Support and enjoy local artists at Art at the Main Gallery
Support and explore local Salt Lake City artists as you stroll through ever-changing exhibits and displays at the Art at the Main Gallery. Many times artists are present in the gallery as well, so you might get lucky enough to chat and pick their brains on inspirations or even tricks of the trade.
Each first Friday of every month, enjoy a special presentation with additional pieces being displayed and available for sale. Enjoy your favorite mediums of art, or try something new, there are always new works to be explored at the Gallery.
Salt Lake City is a growing cultural, adventurous, and foodie destination in a breathtaking natural setting. Take your time to explore each of its special facets and remember to rest, fuel up with local delicacies, and most importantly, live elevated.
Get inspired by more travel articles:
Do you have a burning travel question? Join our Nomad is Beautiful travel community on Facebook and ask experienced travelers!