When it comes to planning a trip to India, first timers tend to pick the popular destinations they've heard about the most and thus start from the state of Rajasthan. While I can completely relate to the decision, in this article I would like to inspire you with the best places to visit in Uttar Pradesh state which is equally adventurous and filled with oodles of mesmerizing historical places.
Best places to visit in Uttar Pradesh
How to get to Uttar Pradesh
First thing first. Plan your travel to Uttar Pradesh with some convenient flights. No matter which continent you arrive from, it's very convenient to fly through Dubai to the capital of the state. Check out Dubai to Lucknow flight to make your trip to India as comfortable as possible.
Varanasi
Without any exaggeration, Varanasi is one of the most breathtaking places to visit in Uttar Pradesh. Not only because of its mystical morning boat rides on the Ganga river and the rites you are able to witness from afar or close proximity, but also because of its rich history and festivals that take place on its ghats (stairs leading to the river). If you get a chance to plan your trip to Varanasi in advance, don't miss on Dev Dipawali light festival that usually takes place in November. It's pure visual and cultural bliss.
Lucknow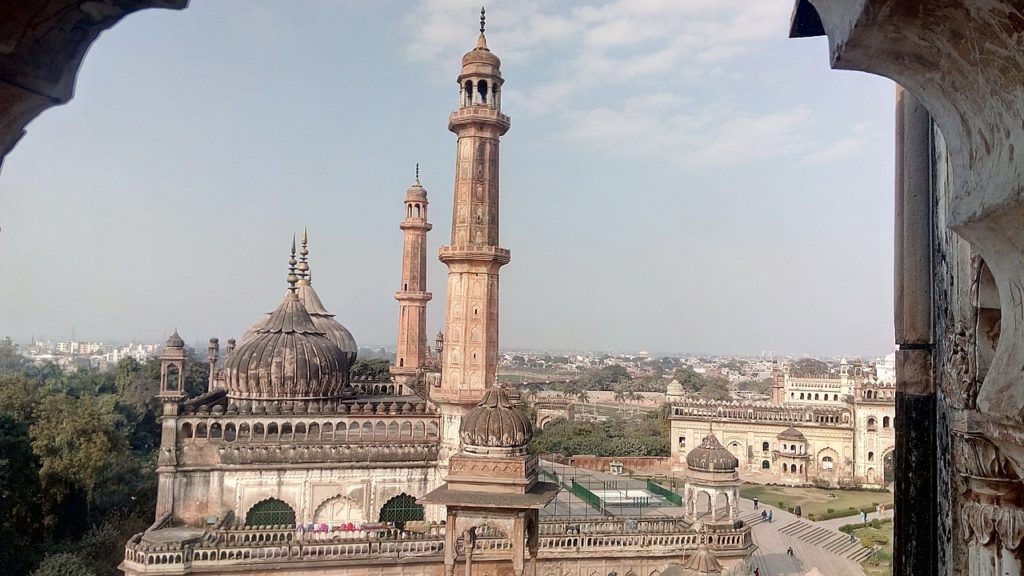 How could you skip the capital of Uttar Pradesh? History-lovers, embrace yourself! Lucknow offers you numerous splendid monuments. Start your city tour with Bhool Bhulaiyaa – a tomb from the 18th century and continue with a visit to the oldest and busiest shopping hub in the city – Aminabad.
Lucknow is also a popular foodie destination, so make sure you sample some of the traditional local biryani rice dish and a signature kebab.
Taj Mahal
If you're one of those wise travelers who are able to filter the crowds and enjoy the spectacular architecture despite of hundreds of other visitors, then don't hesitate to pay a visit to Taj Mahal.
Yes, it's crowded there, and yes, you'll be staying in line from early morning to get in just so you can enjoy the sunrise vibe of this iconic tomb, but let me tell you, it's 100% worth it. Insider tip: come as early as possible and once you're in, walk further from the main tomb. You might have some other buildings just for yourself.
Allahabad
The city is believed to be an ultimate pilgrimage spot for Hindus, but it's definitely an interesting historical place in the state also for non-believers. If your idea is to pass on Taj Mahal, but you're still interested in exploring some historically relevant tombs, Allahabad will be a good pick.
Make sure to put Khusro Bagh on your list. It's a quadruple-shaped wall garden with four tombs. Another must-see place in Allahabad is Triveni Sangam – a point where three sacred rivers (Ganga, Saraswati and Yamuna) meet.
Firozabad
This lesser-known, yet beautiful town, is not on the tourist itinerary very often. However, there are some noteworthy sites that will catch your attention: Marsalganj Jain Temple, Kalan Mosque from the 14th century, Ashokan Sandstone Pillars, you name it. Firozabad got a nickname of "The City of Glass" for a reason. While strolling through the streets, you'll be embraced by glass craftwork from left and right.
Plan your trip to India:
Mathura
Interested in visiting spiritual sites in India? Then head over to Mathura. The best time might be visiting the city during Holi festival as it gets very particular atmosphere, but anytime throughout the year is good enough. Your trip to Mathura will be filled with temple visits, some of the most remarkable are Kusum Sarovar, Prem Mandir dedicated to Lord Krishna, Shahji Temple or Jama Masjid mosque with some fine Islamic art.
Dudhwa National Park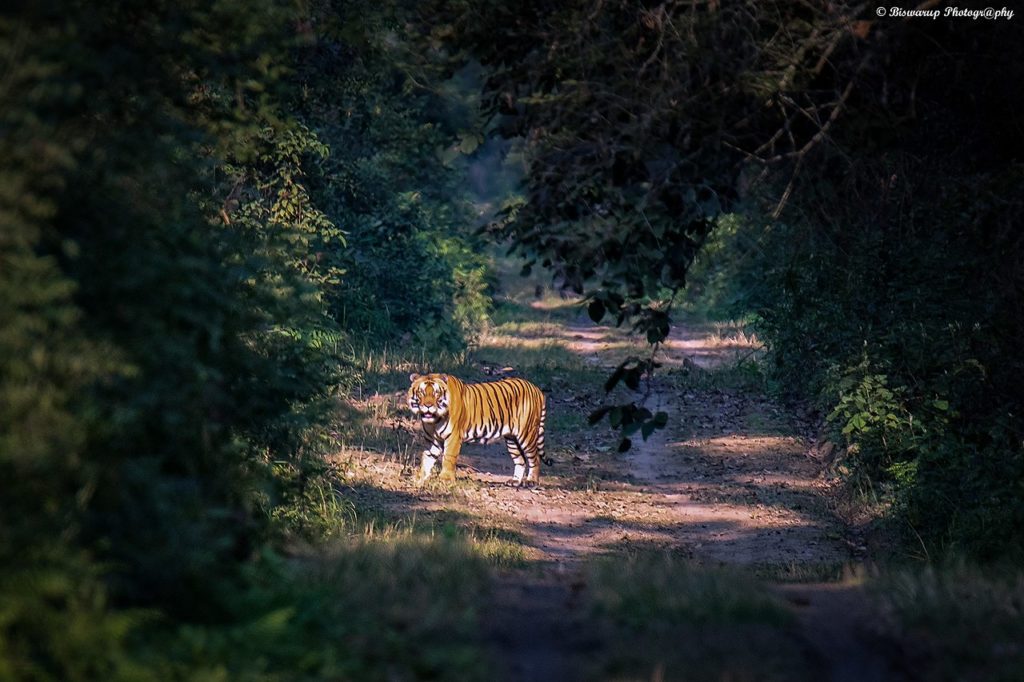 Some good news for wildlife lovers. Dudhwa National Park is a home to tigers, swamp deer, and has got rich bird life with over 350 species. Dudhwa is one of most dense forests in India on the territory of 490 square km, so if you keen on spending some time in the wild nature after exploring historical sites, this is one of the best places to visit in Uttar Pradesh.
Sarnath
Although majority of important historical sites in India are connected to Hinduism, this one is an exception. The archeological site of Sarnath, only 10 km away from Varanasi, is a well-known pilgrimage place for Buddhists. Here, in Sarnath's Deer Park was where Gautama Buddha taught the Dharma for the first time.
In a landscaped park you can visit Dhamekh Stupa, the highlight of the site, the remains of the monasteries or Sarnath Archaeological Museum should you want to know more about the history of the place. The oasis for those visiting after the trip from busy Varanasi, Sarnath has something special for you: Garden of Spiritual Wisdom.
Fatehpur Sikri
The biggest mosque in India, a cluster of charming red sandstone buildings, a 54 m tall gate Buland Darwaza, a pyramidal structure of Panch Mahal consisted of 5 stories are only a few out of many attractions to visit in Fatehpur Sikri – lesser known town in Uttar Pradesh which deserve more attention from foreign visitors.
Hopefully you've got a better idea now about the places to visit in Uttar Pradesh so that you can start planning your trip to India and explore the state full of archeological surprises and natural treasures.
Pack & travel: