Alaska, the last great American frontier, and one seriously epic travel destination. There is such a vast range of things to do in Alaska, that the potential for exploration and discovery can be overwhelming, as the state overall is massive, and travel times between destinations can be daunting.
Remember however, that exploring this state is always worth the travel time, and the landscapes you'll see, and people you'll meet are unlike anywhere else in the world. Before you visit Alaska it is best to choose a particular region you'd like to explore, or a certain experience you'd like to have, and then begin your plans from there.
Here is a list of the best things to do in Alaska to help you decide what you'd like to see and where you'd like to begin your journey.
The Best Things To Do In Alaska
Drive the Alcan highway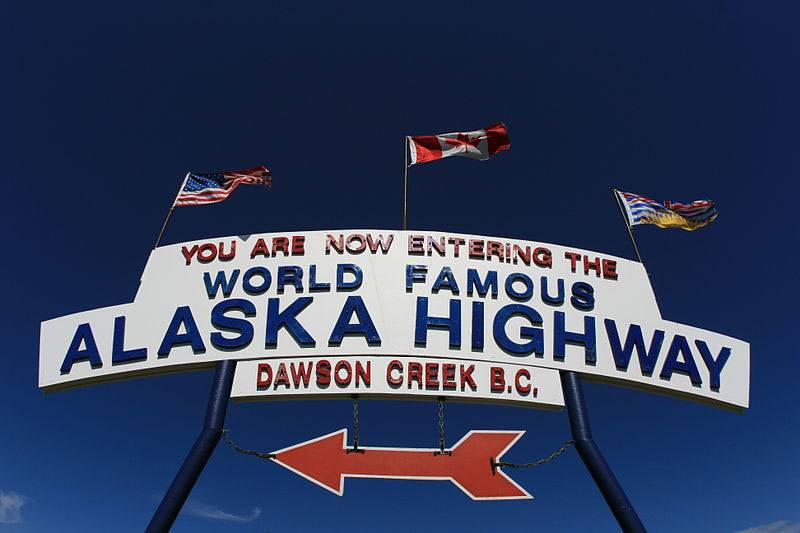 The sheer size and landmass of Alaska is best explored at your own pace, with your own wheels! The Alcan Highway runs from Dawson Creek, British Columbia (Canada) and ends in Delta Junction, Alaska.
It is about 1,387 total miles (2232 km) with campsites, fire-pits, and icy cold swimming holes along the way. If you have the time (up to two weeks) this is an incredible way to explore the untouched terrain between Alaska and Canada.
Be sure to double and triple check your vehicle, carry plenty of water, extra gasoline, and even a spare tire! There are many unique camping spots along the drive, as well as cozy hotels, and even new AirBnbs are popping up along the route. Remember to book in advance, especially during the height of the summer months, when the amount of travelers greatly increases.
This drive is an incredible way to experience the differences in terrain within the state of Alaska, as well as its Canadian neighbor. Enjoy sunny afternoons with sunshine late into the night hours. Best explored with a quality travel buddy, this journey is one of the best things to do in Alaska.
Join some of the local tours in Alaska:
Take a helicopter icefield tour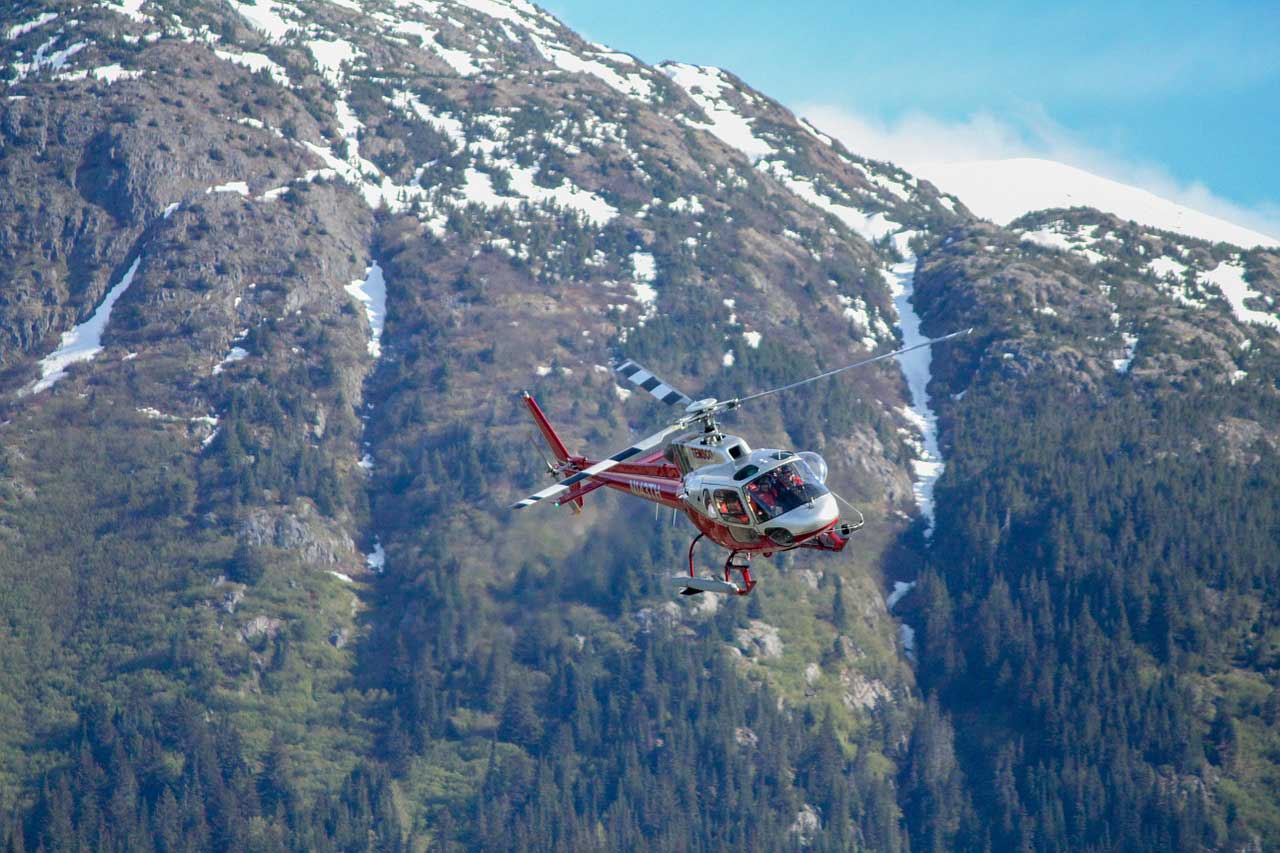 In the state of Alaska alone, there are over 100,000 glaciers, most of which don't even have names. Unless you are a master mountaineer, with extensive experience and the appropriate gear, it might be difficult to truly see some of these monsters up close.
Taking a helicopter ride is one of the best primer Alaskan attractions, and truly brings you up close to the vast rivers of ice covering many of the mountain ranges in the state.
Certain companies offer an option to walk on the ice, (using appropriate footwear and with an experienced guide) and others will even let you try your hand at swinging an ice axe and climbing up a semi vertical glacial ice slope. If you're not keen to actually spend time between the creaking ice cravasses, then just enjoy a scenic journey by helicopter as you peer into the bright blue glaciers winding through the wilderness.
Here are some of the best helicopter companies in Alaska that offer both flying and ice climbing options:
Southeast Alaska:
Coastal Helicopters
Temsco Helicopters
Anchorage:
Alpine Air Alaska
Denali:
Denali Experience Flightseeing Tour
Denali Northface Expedition
Plan your next trip in the Northern America:
Go whale watching in Seward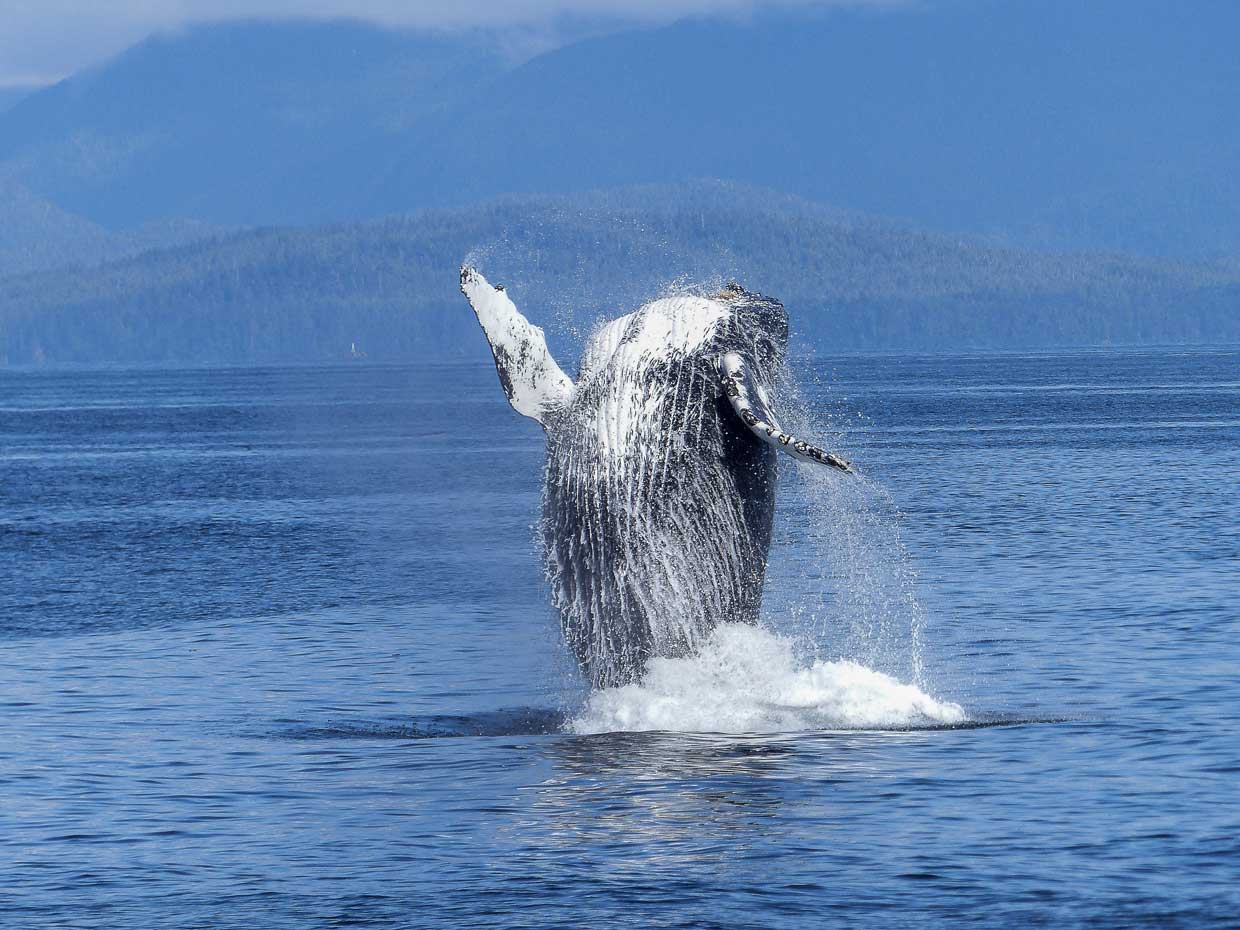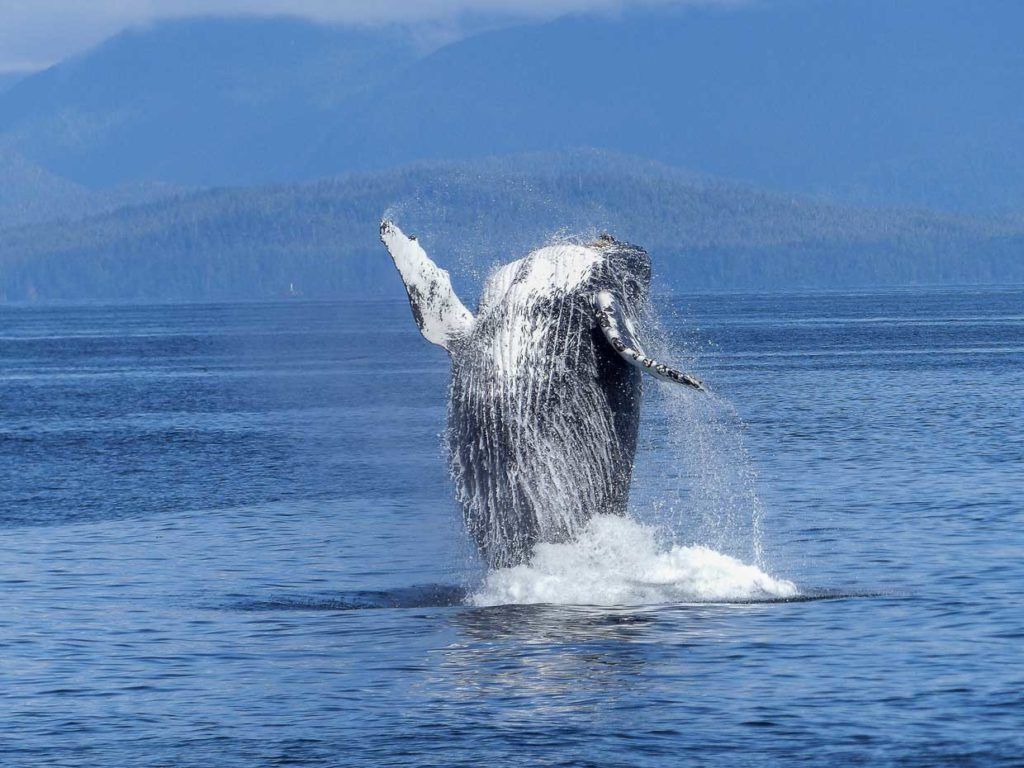 Explore fjords, watch puffins deep dive, and take in the full breach of a humpback whale. A boat trip out of Seward is absolutely something you should prioritize when you visit Alaska, especially if you find yourself in the south-central region of the state.
(You can also take a train from Anchorage to Seward on the Alaska Railroad, which is a remarkably scenic way to enjoy your journey.) Check rates here today.
While aboard your trip, you will journey up close to calving glaciers, watch sheep scour ocean cliffs, and hopefully catch a pod of whales feeding or gliding through the water.
This trip is also best enjoyed with a thick jacket so you can spend time above deck, and I would also highly recommend a small dose of an anti-seasickness medicine, as the ride can be a bit rough, especially as your captain navigates the icebergs and twists and turns of the coastline.
If you decide to embark on this wonderful experience, I cannot recommend Kenai Fjords Tours enough! Not only do they offer excellent services, and experienced guides, but they have been a certified Whale SENSE member, meaning they only practice sustainable and responsible whale watching.
These tours ensure that boats always maintain safe distances from animals, never ever feed any marine animals, and also show passengers how to responsibly enjoy the wildlife.
Explore Denali National Park in an RV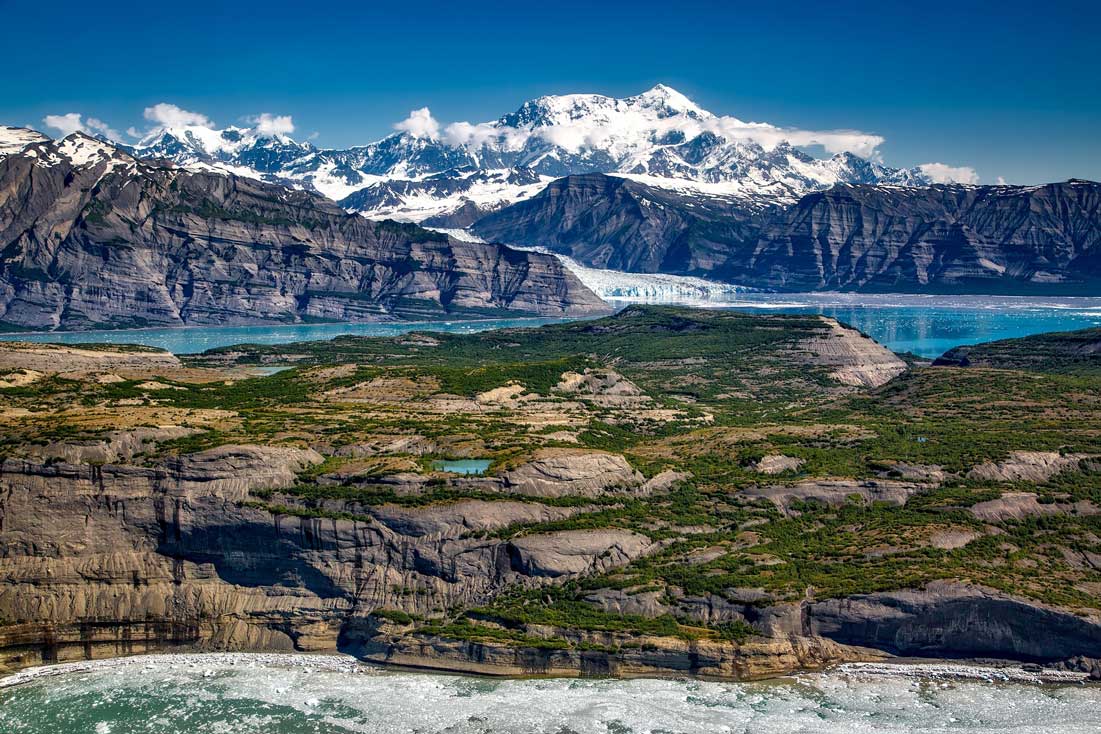 For those who come to Alaska with the desire to adventure away from the crowds, but still have the need for comfort, a RV camper is a great option to independently explore, while also having some of your comforts of home.
Denali National Park offers a plethora of camping options (both tent and RV) but because of the high concentration of predatory animals, I felt personally much safer inside of a hard-sided vehicle at night.
Take your RV through the park during the day, and make sure not to miss the stunning views of the highest peak in North America, Denali. There is also a potential to see moose, bears, wolves, dall sheep, and even caribou.
At night, find your campside, set up a fire, and bask in the unending display of stars undisturbed by light pollution of any kind. There are various RV rental options in and around Anchorage, which is about a four hour drive from the park.
Join some of the local tours in Alaska:
Experience the Aurora Borealis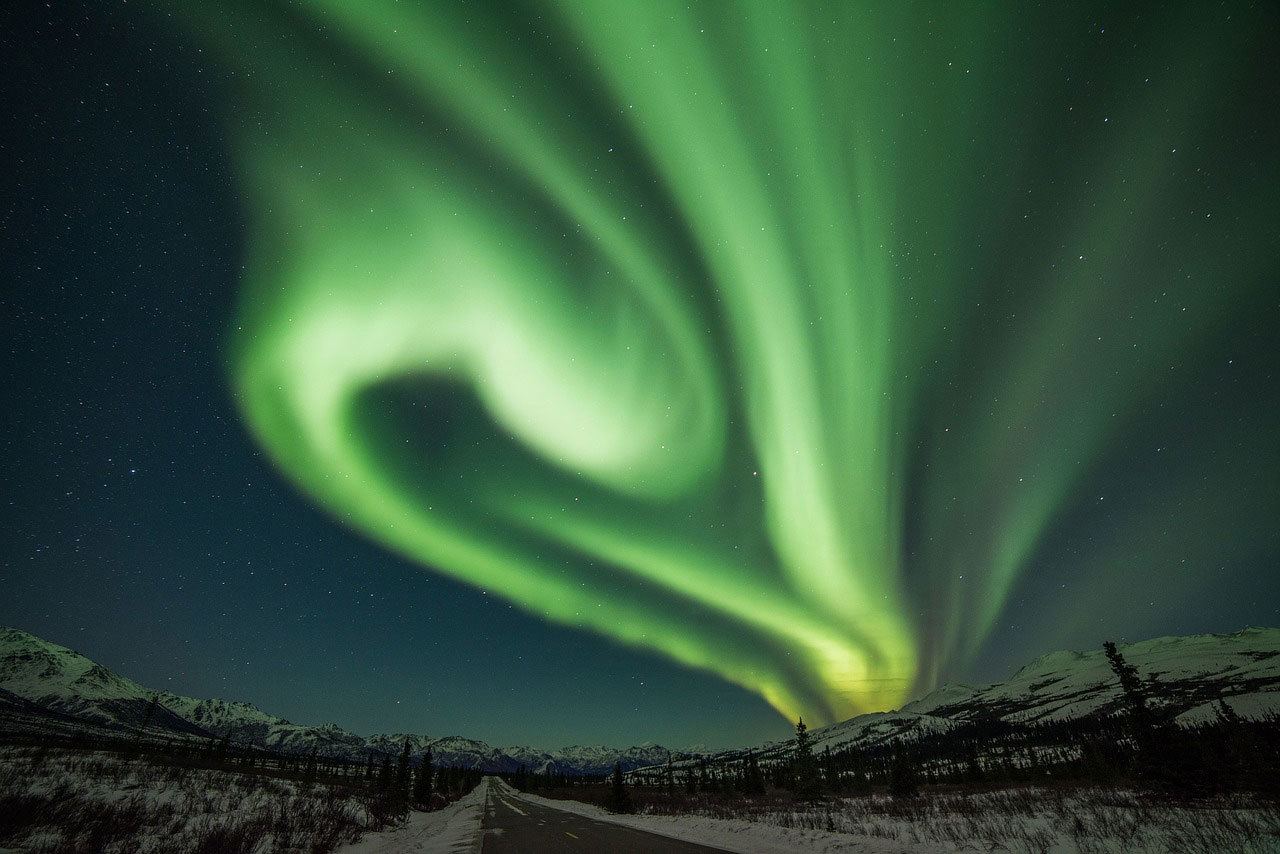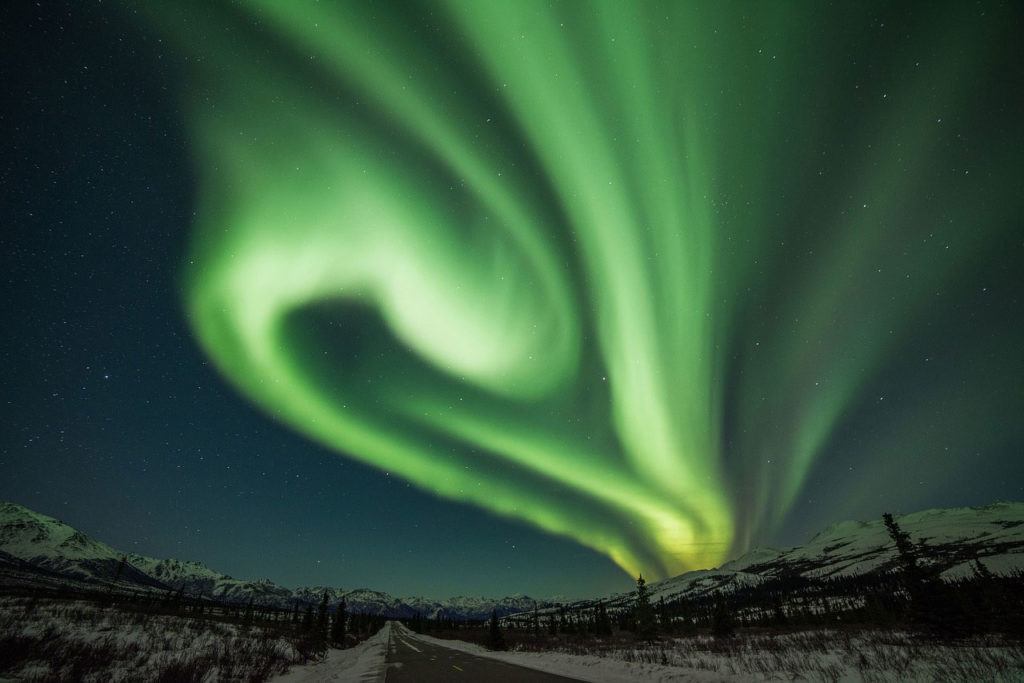 If you have the time, energy, and ability to withstand frigid temperatures, one of best things to do in Alaska is to see the Aurora Borealis, or the northern lights in full force.
Unfortunately, most of Alaska does not experience enough darkness in during the summer months, so it's best to plan your visit during the winter, (September-April) if you're looking to gaze up this brilliant light display in the sky.
Some of the best northern lights can be seen from Fairbanks, Alaska, as they are most frequently seen at higher latitudes. Also keep in mind that the best time to see this magical display may be in the middle of the night, so be sure to check the Aurora forecast and plan your evenings accordingly.
Many companies run overnight lodges that specialize in Aurora viewing, or if you're interested in other winter activities, (snowshoeing, dog sledding, ice skating) then you might consider extending your stay in the far north.
Check also this excellent guide on the Best Places To See The Northern Lights In Canada.
Click here for more information on specific northern lights tours, lodges, and short trips.
Pack and travel:
Head to the Alaska State Fair in Haines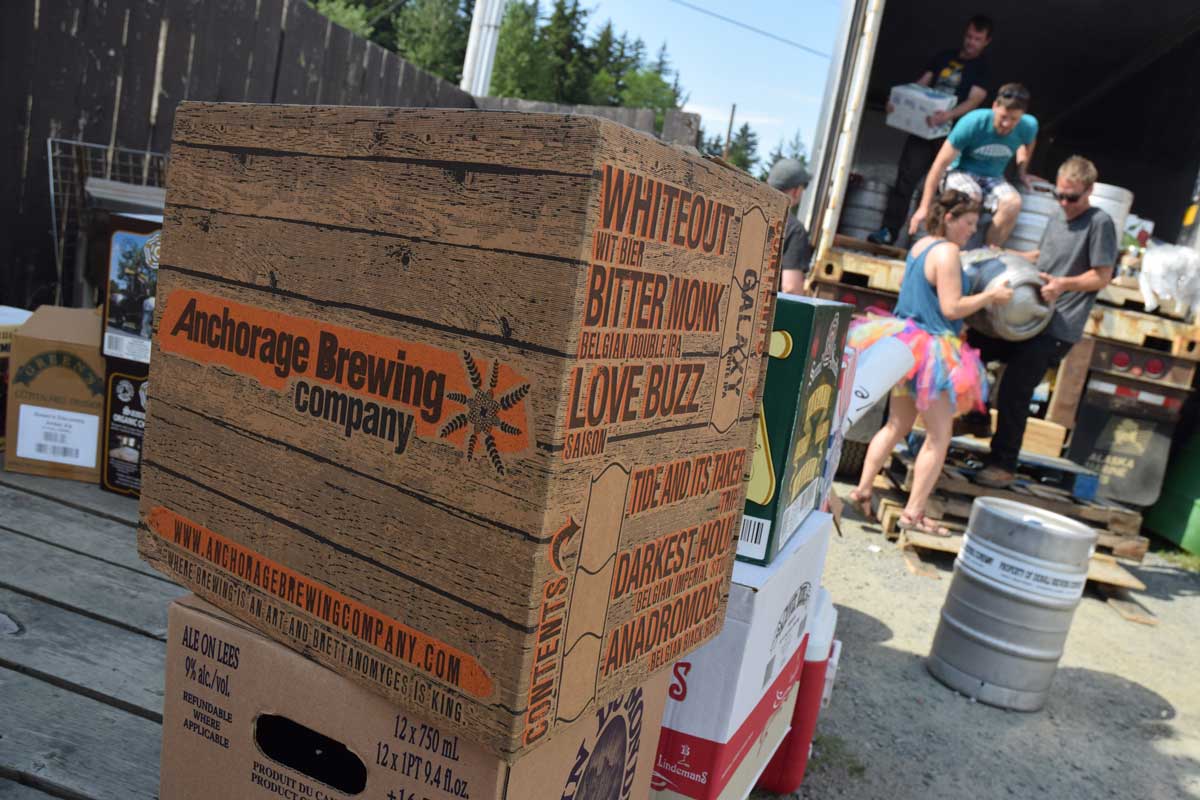 The small coastal city of Haines has gained popularity in recent years for it's charming seaside ambiance in the summer, and also as a primer heliskiing option during the winter. In addition to this, it also hosts a mini-version of the Alaska State Fair in late July that is absolutely worth the trip and an incredibly unique thing to do in Alaska.
The 2019 fair will run from July 25-28, and always includes a massive lineup of dance troupes, live music, artwork displays, and food creations from all over the state.
Bring your own tent and camp along the many beaches around town, or explore one of the charming inns along the main drag.
The festivities run from early morning into the late night, so take the fair at your own speed depending on if you're more of a carnival ride goer, craft beer sipper, or someone who enjoys a constant stream of bluegrass drifting out of the many pubs around town and the fairgrounds.
It's also not a bad idea to bring/rent a bike or a car, as certain accommodations can be a bit far from the actual center of town.
More information on the Alaska State Fair can be found here.
Hike the ice caves in Juneau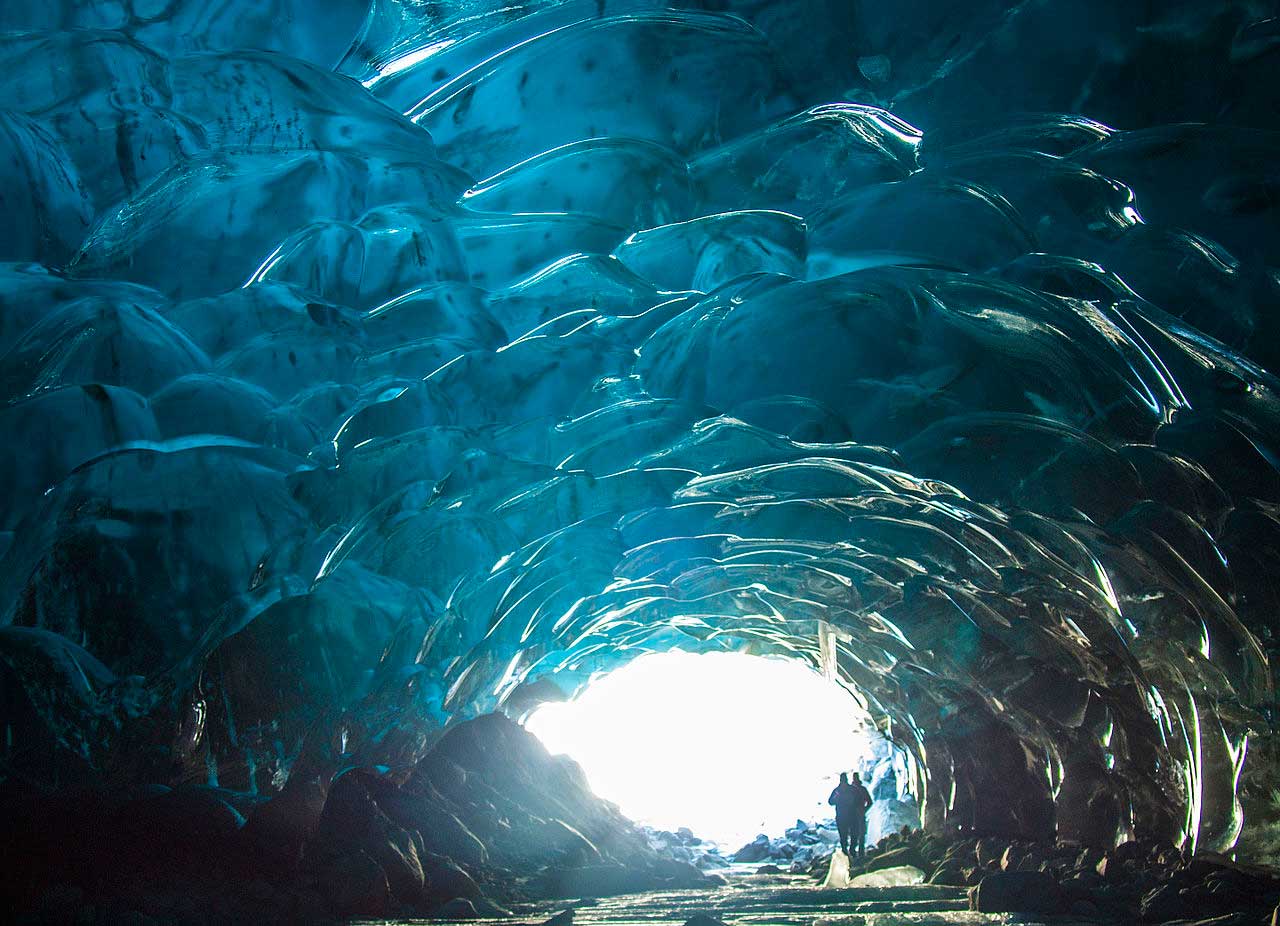 Just outside of the picturesque capital city of Alaska lies the Mendenhall glacier, one of the most popular tourist attractions in Alaska.
It's easy enough to get from downtown Juneau out to the Mendenhall (many busses run from the docks at the other end of town, or you can take the local bus and walk the last mile on your own).
Once you reach the glacier, explore the visitor's center, ask a Forest Service ranger any questions you might have, and even touch some glacial ice. If you have time and the proper hiking gear, head to the West Glacier trailhead out to the terminus of the glacier to explore the ice caves.
The hike is about 3.3 miles (5.3km) each way not including any trekking you might want to do in and around the ice caves. When you reach the end of the dirt trail, follow the cairns towards the glacier and you might be able to spot the caves.
Word of advice: use extreme caution when walking on glacial ice and while hiking along the trail. Do no attempt to climb onto the glacier if you do not have proper footwear or prior experience hiking in similar conditions. Check trail conditions before you plan your trip.
For additional information on West Glacier Trail and the Mendenhall ice caves click here. Check other hiking spots in Alaska.
Join some of the local tours in Alaska:
Plan a visit to Tenakee Springs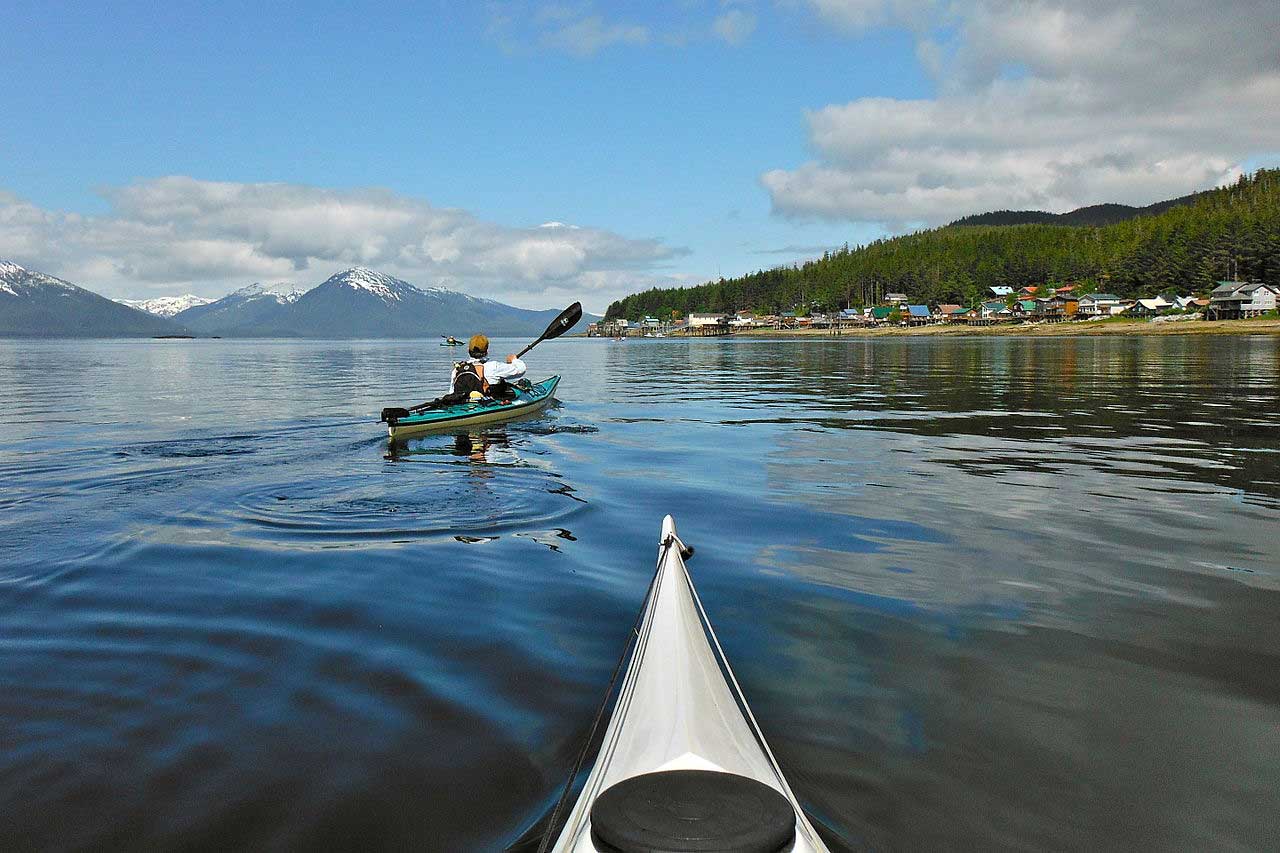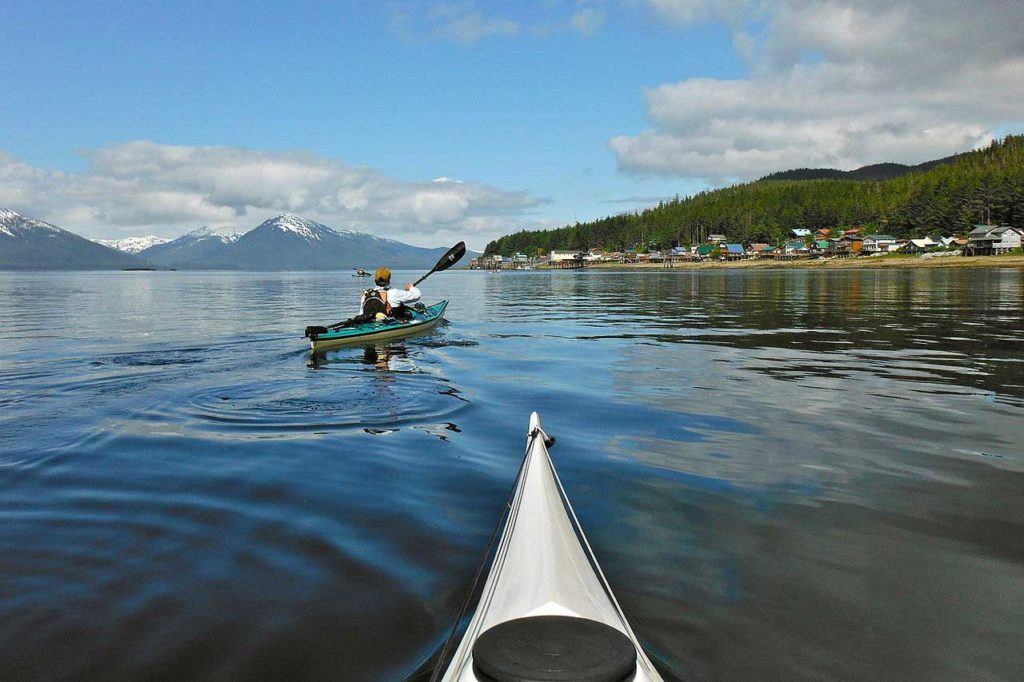 The gem of Tenakee Springs hides carefully amidst the many islands of southeast Alaska. It remains one of the best places to visit in Alaska, but because of its remote location, few make the trip.
The small town of Tenakee allows for no cars or trucks, but you can easily explore the three mile stretch of road on foot. Don't miss a trip to the legendary bathhouse in the center of town; the waters are famous all over the state, and the log cabin enclosing the springs has been around since the early 1900s.
Also keep in mind that there are specific bathing hours for males and females, and all bathing is nude. Tenakee is also a wonderful place to head out in an ocean kayak, hike old logging trails, or see some brown bears in their natural habitat.
You can reach Tenakee Springs via seaplane with Alaska Seaplanes or via ferry with the Alaska Marine Highway.
Hike the Chilkoot Trail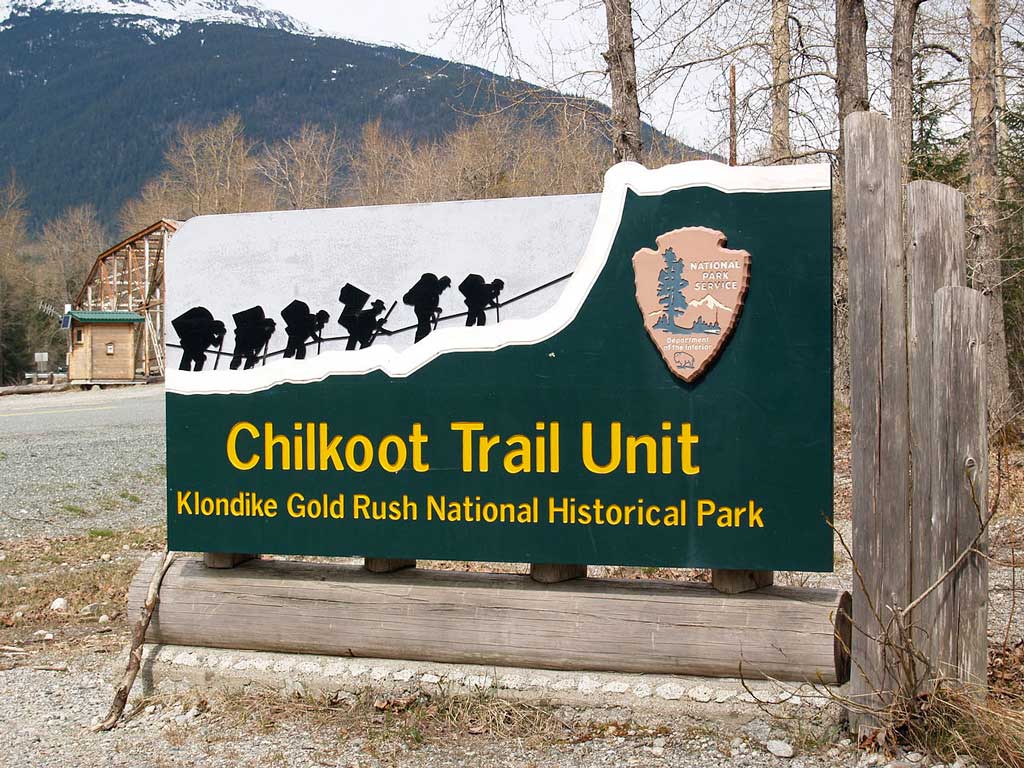 Sometimes called "the meanest 33 miles of history" for its grueling terrain, steep slopes, and slippery ascent into the Canadian territories, the Chilkoot Trail is not for the faint of travelers, yet it is absolutely one of the most incredible things to do in Alaska.
Starting in the charming southeast town of Skagway (worth a day or two of its own) and ending in the Yukon territory, this trail is the same that many prospectors took in their pursuit of gold during the Klondike Gold Rush.
It is important to budget 3-5 days of hiking, and also prepare all of your supplies (including hiking permits) in advance.
You'll be able to enjoy some of the most epic landscapes of Alaska: forests, mountain passes, boulder fields, while also enjoying the massively historical route. Along the way look for left items from previous explorers: from mundane shoes, to full ovens, pianos, and horse saddles that never made it over the crux of the pass.
If you're interesting in hiking the Chilkoot Trail, be sure to prepare appropriately. Here is a link to the hiker preparation guide distributed in Skagway to help you arrange your journey.
There are truly thousands of epic adventures to be had in the great state of Alaska, but this list of the best things to do in Alaska should help you prepare and begin narrowing down your list before your next trip.
Remember that a journey to Alaska isn't necessarily "once in a lifetime" and may be a place that you return to again to explore multiple times.
Enjoy the kind and hearty locals, the daunting mountain peaks, and the seemingly never ending skies.
If you have any suggestions on other Alaskan adventures, or have tried any of these suggestions yourself, leave a comment below!
Plan your next trip!
Like it? Pin it