Looking for some lesser-known place in Thailand where you can enjoy serene vibes of the Buddhist temples and lush greenery? Read on to learn about Tha Ton village in the northern Thailand which you can visit on your day trip from Chiang Mai. 
If you are looking for a place to stay on your next trip, we recommend some of the best hotels for different budgets.
When we travel, we book our hotels through Booking.com, HotelsCombined or TripAdvisor, one of the best websites to compare prices.
Always make sure you travel with travel insurance! Be adventurous, but not careless. Check out some of the most reliable insurance companies out there: True Traveller if you're European and World Nomads if you're from elsewhere.
If you love animals and you prefer going local during your travels, try housesitting, which is an amazing way to travel the world while taking care of the pets whose owners are on vacation. If you use TrustedHousesitters with this link you'll get 25% off the annual membership. Do you want to know more about how to become a pro house sitter? Check out our Ultimate Guide to House Sitting
Looking for more information about Thailand? Get our Thailand Travel Guide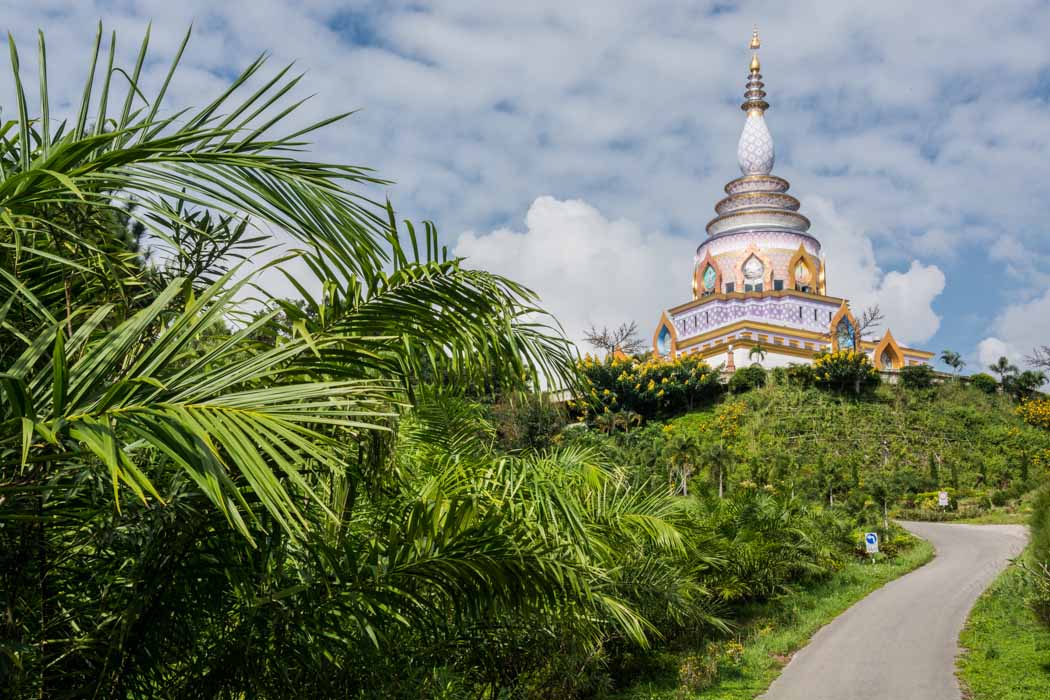 Should you need a break after observing the awesome nature surrounding the city of Chiang Mai, we highly recommend traveling to the north of the country, close to the Burmese border, where you will be able to explore the mountains, valleys and small, local villages.
One of the most beautiful experiences of your excursion might be a visit to Wat Tha Ton, a Buddhist complex located above Tha Ton village and the Kok River. The site is spread out over an area of 160 acres, extensive enough for a half- or full-day trip, especially when visiting all levels by walking.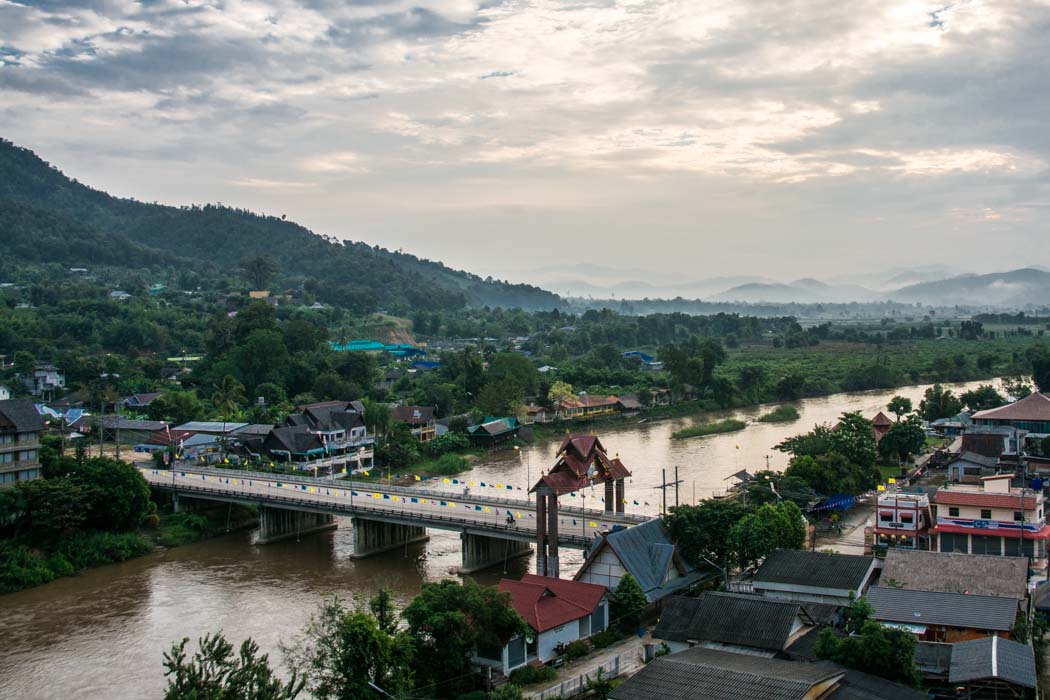 Visiting Wat Tha Ton: what to expect?
The multi-level complex captivates the eye with different statues, stupas, a meditation centre and a newly built pagoda on the top. If you are lucky with the weather while visiting four levels of the Wat Tha Ton, the place offers a spectacular view from the Crystal Pagoda.
Join one of the local tours in Chiang Mai:
As soon as you will enter you will be most probably overwhelmed by the incredible number of Buddha statues coming from many different countries. If it's available on the day of your visit if Wat Tha Ton, ask for a guide to walk you around and give you some background information about the temple and Buddhism as well. 
Get inspired by more articles about Thailand:
Compared to the overcrowded temples of Bangkok and Chiang Mai, the Wat Tha Ton complex is a real secluded place, perfect for contemplation. Even if you are not that keen on meditative practice, trust me, you will love the feeling of tranquillity while walking among the statues and buildings.
The staircase leading to the first level of the complex.[/caption]
How to get to Wat Tha Ton?
Driving there will take you 3-4 hours, but there are also air conditioned buses from Chiang Mai's Chang Puak bus station.
If you're a more adventurous soul, you can take a boat trip via Mae Kok river with some awesome scenery along the way. the ride takes 5 hours. If you decide to stay in the village overnight, you have a decent choice of guesthouses or small hotels.
Opening hours: 8am – 5pm
So, if you seek a day trip from Chiang Mai, this place is the right choice for you.
Pack & travel: