There is something alluring about mountains. We don't know anyone who doesn't like to climb a green, rocky hill seen from a window or while wandering on the outskirts of a town. For us, being surrounded by lush mountains in Chiang Mai is a special experience, not because we hike there every week, but simply because we love the view around us.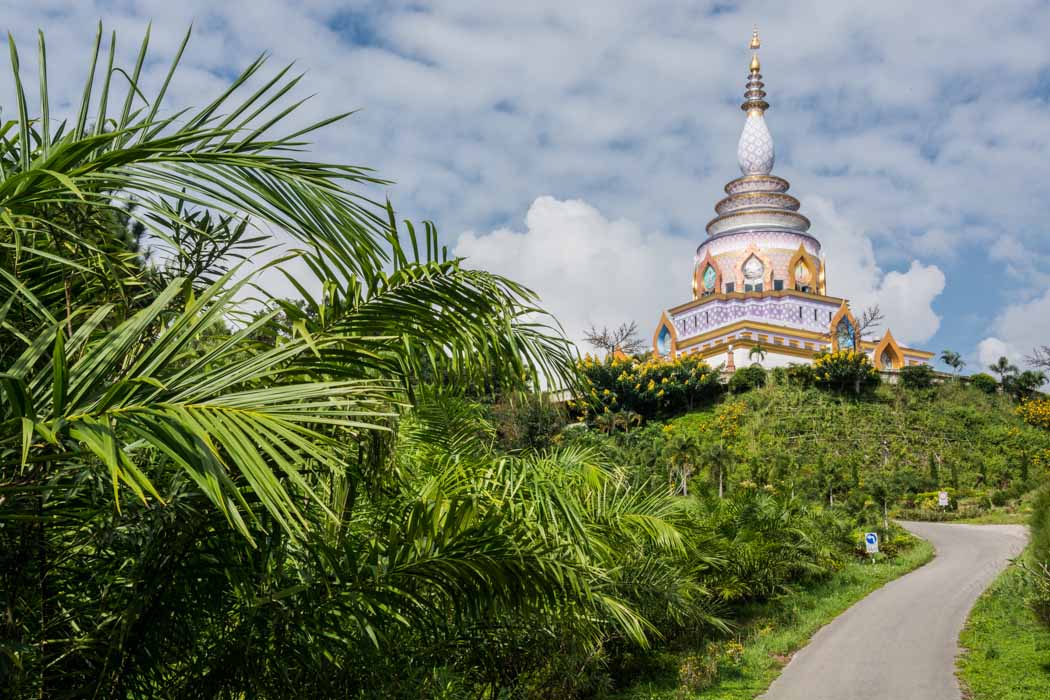 After a few weeks of observing the awesome nature surrounding the city, we had the chance to travel to the north of the country, close to the Burmese border, where we explored the mountains, valleys and small, local villages.
One of the most beautiful experiences of our excursion was our visit to Wat Tha Ton, a Buddhist complex located above Tha Ton village and the Kok River. The site is spread out over an area of 160 acres, extensive enough for a half- or full-day trip, especially when visiting all levels by walking.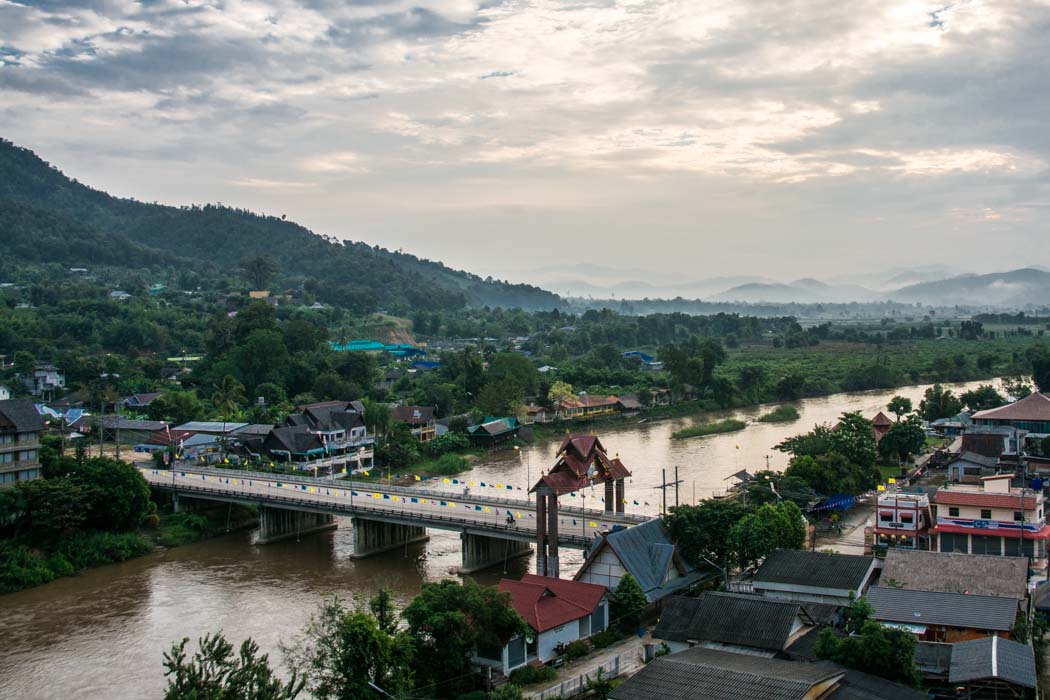 The multi-level complex captivates the eye with different statues, stupas, a meditation centre (closed when we visited) and a newly built pagoda on the top. While visiting four levels of the Wat Tha Ton, we were incredibly lucky with the weather that offered a spectacular view from the Crystal Pagoda at the top.
As soon as we entered we were overwhelmed by the incredible number of Buddha statues coming from many different countries.
There is a spiral platform that leads to the top level of the building. The blue vault is decorated with representation of Buddha and contains a magnificent orb surrounded by two dragons.


We went to see the first two levels (also called stations for Buddhist pilgrimage) early in the morning. Thanks to this, we had the precious privilege to enjoy the place in peace, as we were the only visitors together with monks and dogs.
Compared to the overcrowded temples of Bangkok and Chiang Mai, the Wat Tha Ton complex is a real secluded place, perfect for contemplation. Even if you are not that keen on meditative practice, believe us, you will love the feeling of tranquillity while walking among the statues and buildings.
Driving there will take you 3-4 hours, but there are also buses from Chiang Mai or boats from Chiang Rai. If you decide to stay in the village overnight, you have a decent choice of guesthouses or small hotels.
So, if you seek a non-touristic place not too far from Chiang Mai and you have a pair of good hiking shoes, this place is the right choice for you.