If you're looking for a hidden gem in Italy, head over to Puglia, especially to its picturesque white wall towns and awesome beaches. These are two quintessential features of Puglia, and that's why we'd love to give you some tips on things to do in Otranto, where you can get both. Needless to say you can find some delicious Italian food in small stalls near the coast or in the chic restaurants that pepper the old town.
Things to do in Otranto
It's a totally laid-back town where you can come to recharge yourself after busy days in Lecce. You can also simply stop by while exploring the beaches in Puglia. Either way, you will enjoy Otranto and we'd love to give you some tips on how to spend your weekend in Otranto and get most out of it.
Itinerary for a weekend in Otranto
Day 1: Chill out and find a good spot for sunbathing
* Arrival, check-in your hotel
* Beach time
Just a few minutes by walk from the centre of Otranto there are two beaches: a smaller one near Via Punta and a longer one closer to the historical centre. They are separated from each other by a wooden path and easily accessible from the road.
If you travel to Otranto by car, then we highly recommend drive north and check a splendid Baia dei Turchi beach.
* Dinner time
You'll find plenty of small trattorias in Otranto town, and the more central you go, the more you'll pay for your food. Head to side streets for more local pizzerias where you can indulge in Italian food for less money (if you keep your budget tight while travelling.)
Join some of the tours in Otranto:
Day 2: History & outdoor
* Head to the centre via the scenic waterfront square.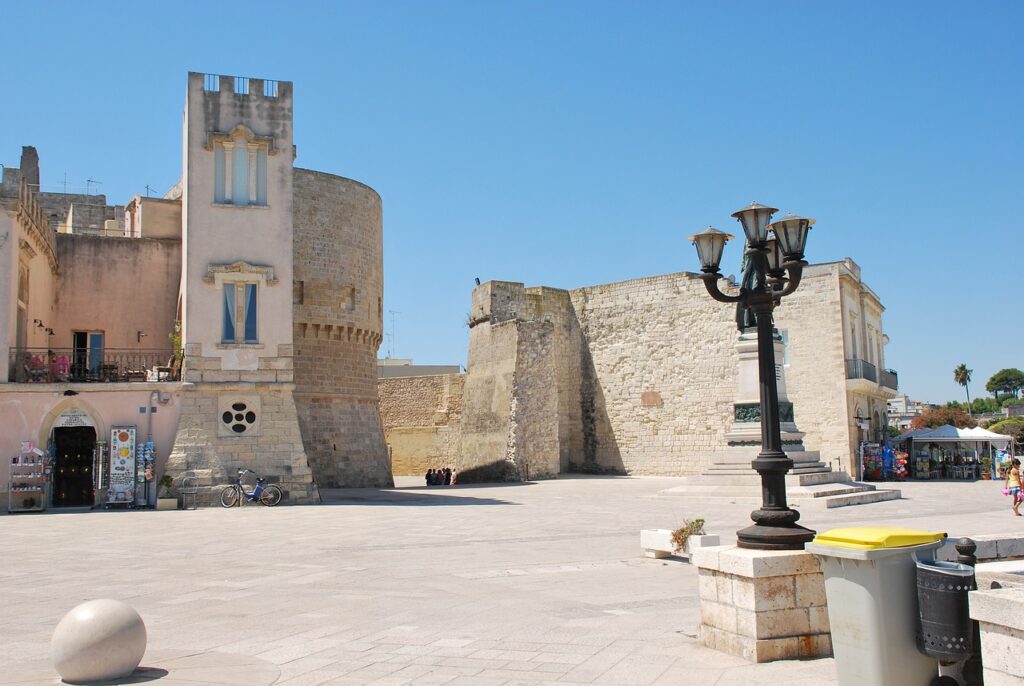 * If buying souvenirs is an obligatory part of your travels, then take a stroll via narrow streets of the centre.
* Don't miss the Cathedral of Santa Maria Annunziata and its majestic mosaic of "Tree of Life" from the 12th century.
Insider tip: visit the church on a day when there is no mass so the mosaic will be not covered with benches.
Plan your trip to Italy and Europe:
* Pay a visit to the Church of St. Peter (La Chiesa di San Pietro) that is considered a masterpiece of Byzantine art in Puglia.
* Lunch time: grab a 'puccia' in a local food hall near the central beach.
* Beach time!
Join some of the tours in Otranto: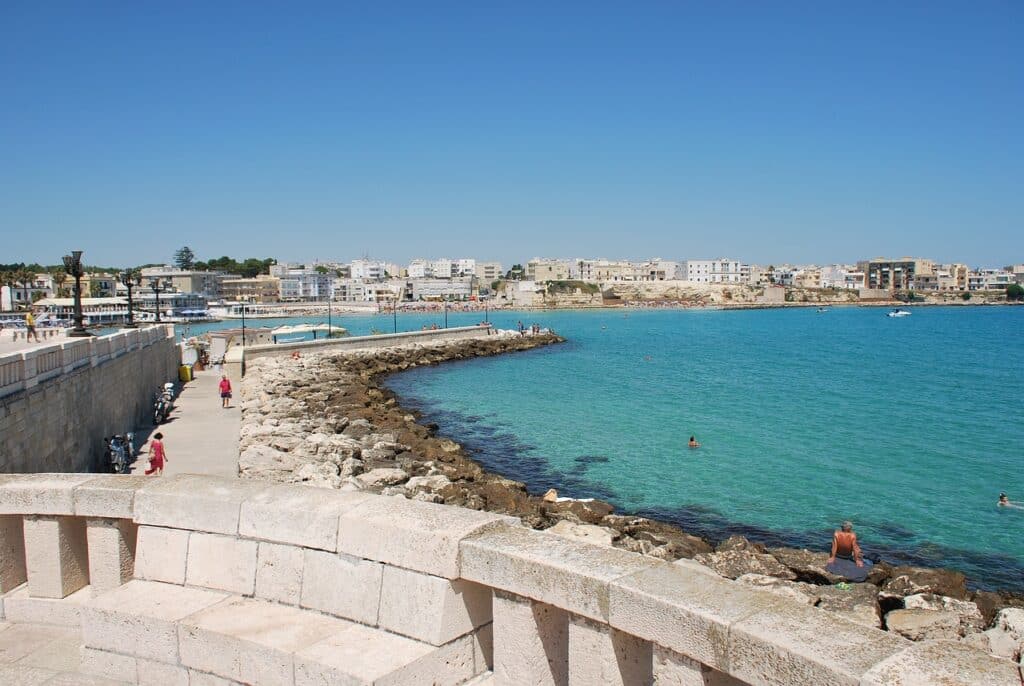 * Walk to the bauxite quarry for the sunset.
Getting there is a bit tricky because there are no signs, but you can reach the quarry either from the main port, following Str. Porto-Torre del Serpe-Orte road, turn left and walk along the coast (takes about 45 minutes on foot).
Pack & travel!
You can also choose the path leading from the centre of Otranto, walking via Strada Provinciale 87. It'll take you about 20 minutes to arrive at the main highway. Just cross it and continue walking via unpaved path. Within five minutes you'll find a sign for the quarry with photos. The quarry is just opposite the sign, about another 5-7 minutes of walking (GPS coordinates: 40° 07'55 "N – 18° 30'02 "E).
Day 3: History & beach time
* Visit the castle of Otranto.
If you fancy any entertainment in the form of art while spending a weekend in Otranto, you might like art exhibitions they organise in the castle during the restoration works.
* Beach time!
* Saying good-bye to Otranto and take a few last minute photos of its turquoise waters.
How to travel to Otranto
By plane: the closest airport is Brindisi. There is a direct bus #793 from the airport to Lecce. The journey takes 35 minutes and it'll cost you $ 5.
By bus: from Lecce it'll take you about an hour and you'll pay $3.5
By train: a scenic ride from Lecce will take about two hours and costs $3
For planning your weekend in Otranto, we highly recommend visiting rome2rio.com website, where you can find the best options for you. We've been using the website for more than year now and it helped us a lot to plan our trips, especially those without planes since the website suggests all possible routes and prices.
A weekend in Otranto might be not enough and you can definitely do more adventurous activities like diving or horse riding there, but if you are limited by time when visiting Puglia, then definitely don't miss this lovely hidden jewel in Puglia.
Where to stay in Otranto
There are plenty of apartments to rent in Otranto, both basic and more luxurious. If you plan to explore the old town and stay mainly at the beaches near the waterfront, you might want to book a room in the center. Check what are your options of the best hotels in Otranto.
Like it? Pin it.
More travel tips for your Europe trip!